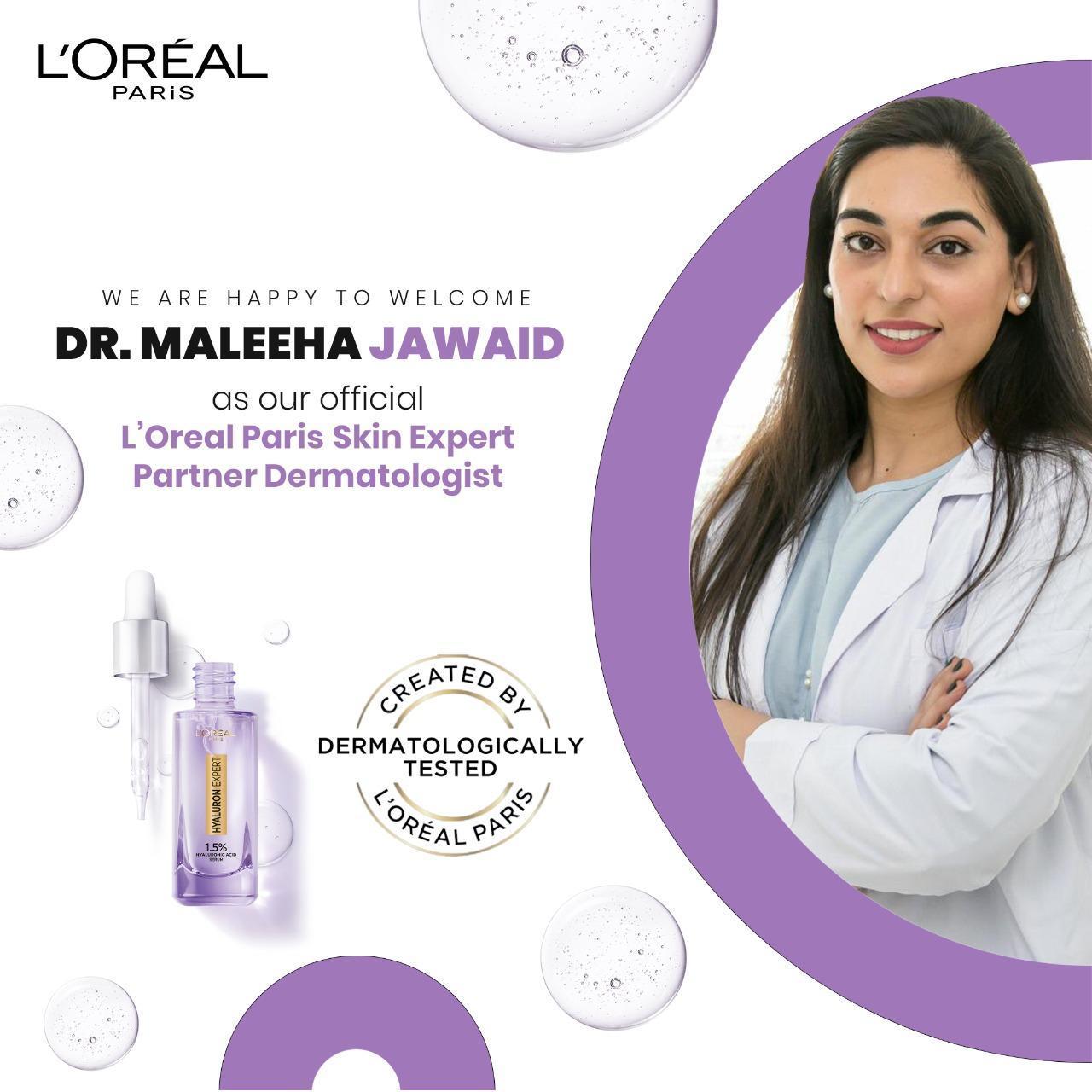 L'Oréal Paris Skin Expert Announces Dr. Maleeha Jawaid as their Official Partner Dermatologist
For the first time in the history of L'Oréal Paris Skin Expert, the Skin Expert team at the brand's Paris headquarters has handpicked and created a dermatologist board from
the MENA region. The board comprises of some of the leading dermatologists in the region from countries including Saudi Arabia, Lebanon, UAE, and Morocco. In Pakistan, the expert dermatologist who has been selected for this role is Dr. Maleeha Jawaid, who is a Pathological & Aesthetic Dermatologist, and holds an MBBS and an MSc. Degree in Clinical Dermatology from Cardiff, Wales. She has already attended the first dermatology board meeting with the L'Oréal Paris Lab directors and been taken through the process of how their products are created, the science behind them and the real impact they have on our skin. All the upcoming product launches by L'Oréal Paris Skin Expert will have her endorsement i.e. the formula and ingredients will be validated by her and the other dermatologists in the region. This specifically holds for the newest L'Oréal Paris launch of the Hyaluron Expert 1.5% Hyaluronic Acid serum – a formula that is validated by Dr. Maleeha to contain the most effective skin-loving ingredient to instantly hydrate and reduce fine lines by 40%. This serum is currently also considered the best-selling serum across the world via online sales.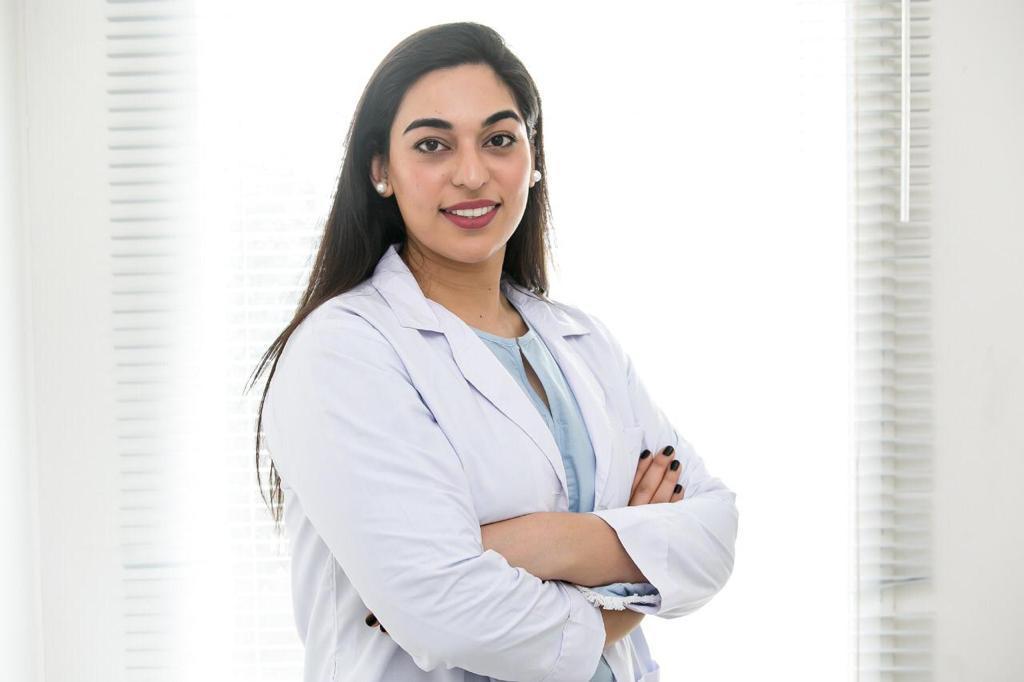 The decision to partner with a leading local dermatologist—who understands local insights and consumers—is instrumental in creating more validity and credibility for the brand's products and also helps L'Oréal Paris Skin Expert serve more effectively to its increasingly growing diverse consumer base across different regions. Similar to other regions, Pakistan also has a large set of consumers with distinct skincare needs, and the partnership with Dr. Maleeha Jawaid will ensure that L'Oréal Paris Skin Expert's products are meeting the requirements and conditions for Pakistani skin types.
Speaking on this announcement, Dr. Maleeha Jawaid commented, "It is an immense pleasure and honour for me to be a part of the world's leading beauty brand. Involving the expertise of local dermatologists provides an increasingly credible and transparent approach towards creating new skincare products for consumers of different regions. Through this step, L'Oréal Paris has undoubtedly set a major precedent for the beauty industry and I hope to see more brands follow suit as the skincare industry continues to evolve." Junaid Murtaza, Country Managing Director, L'Oréal Pakistan has said, "L'Oréal Paris is committed in providing the highest standard of experience to the Pakistani consumers and our recent partnership with Dr. Maleeha Jawaid is an embodiment of that. This initiative not only reinforces L'Oréal Paris' leadership via expert validation, research and new product innovations but also as every Pakistani woman's partner for beautiful skin at all ages. From our safety evaluation process to independent
performance studies, our scientific teams put all their knowledge and passion into developing skincare that meets the unique needs of our diverse consumers."
The partnership will also entail different activities to promote credible education around skincare amongst the Pakistani audience. Dr. Maleeha will be engaged in a variety of interactive virtual live sessions to answer questions directly from the viewers. She will be actively resolving the skincare