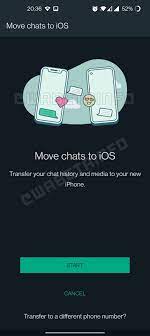 Moving WhatsApp chats to iOS from Android will soon be possible
Facebook-owned WhatsApp recently added this ability. Move WhatsApp chats between iOS and select Samsung devices. Now, the messaging service has plans to allow chats to be transferred in the reverse direction.
WhatsApp chats continue to work on its Android-to-iOS chat migration feature
WABetaInfoReportsWhatsApp has launched a chat migration function that allows Android users to transfer WhatsApp chats to their iOS devices. This feature is not currently available.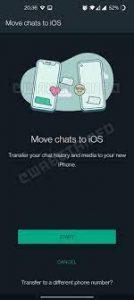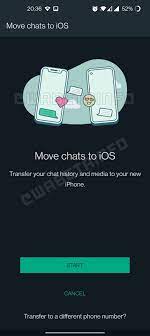 The official release date is not yet known, but future beta versions should contain more information. And unlike the iOS to Android messaging tool, the Android-to iOS feature is not limited to Samsung devices.
Instead, it's expected that nearly all modern Android smartphones would be compatible. However, there might be some requirements. One possibility is that the Android and iOS phones will need to be connected with a USB C-to-Lightning cable.
WABetaInfo suspects that Apple's official Move to iOS app will be an integral part of the chat transfer process too. It's the same as how you move chats between iOS and Samsung.
In the meantime, users can expect WhatsApp to gradually expand the compatibility of its iOS to Android chat migration feature to non-Samsung devices. WhatsApp has confirmed that the WhatsApp chat migration feature will soon be available to all Android smartphones.