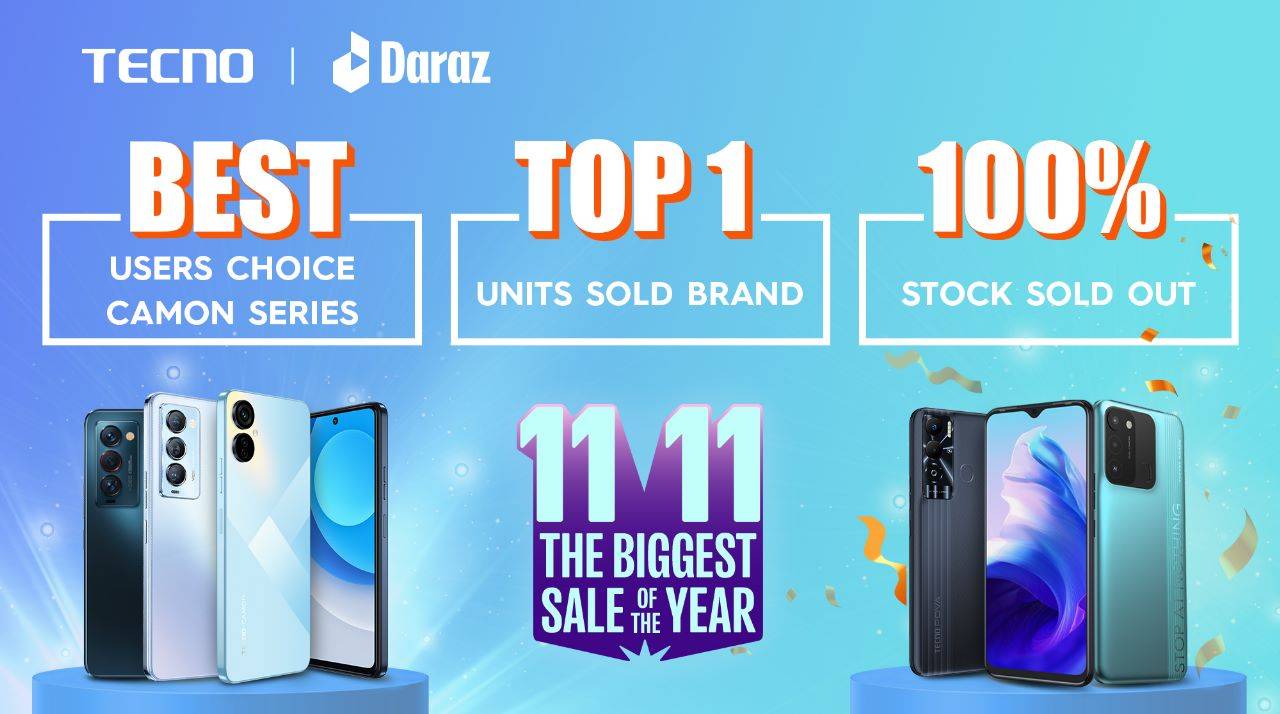 TECNO ranks amongst the best-selling brands at Daraz 11:11 sale!
Daraz offers millions of rupees in discounts in its flagship sale of the year, called the Daraz 11:11 sale, which sees unprecedented sales and revenue generation for most brands involved in it. Every brand is in a race to win bag the most sales and generate the largest profit; hence, there are deals on deals everywhere during the promotional campaign. These deals and discounts are usually too good to be true, but they are a trademark of the Daraz 11:11 sale.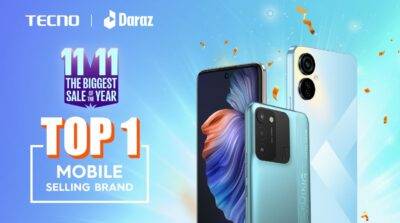 The Daraz sale concluded this year with a lot of success for most of the brands involved. TECNO, however, stood apart from its competitors as it ranked #1 in selling the most mobile units sold during the 11:11 sale! TECNO sold almost 70% of its stock on the first day, showing how TECNO Mobile was ranked #2 in revenue generation during the campaign.
The Camon 19 Neo and the Camon 18 Premier were some of the best-selling smartphones among the camera-centric handsets offered during the Daraz 11:11 sale. Camon 19 Neo was among the best users' choice smartphones and grabbed positive responses. The high-tech camera features in both these devices made them stand out among the competition during the campaign.
TECNO Mobiles always worked tirelessly to provide quality products to their customers, especially in the budget segment of PKR 30,000. Safe to say, with soaring sales and remarkable sales numbers, TECNO ruled this category as well. TECNO selling phones during the whole 11:11 Promotional sale were the Spark 8C, known for being a beast of a phone in processing power and the POVA Neo, which was made exclusively for the gaming community and provides them with long-lasting battery power.