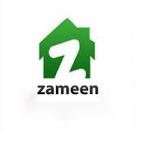 Property Market At A Standstill Amid Tax Confusion
Property Market At A Standstill Amid Tax Confusion
OVERVIEW
The increase in property taxes, announced in the Budget 2016-17, was the source of great uncertainty in the real estate sector in Pakistan. As a result, the property market registered a slow performance in terms of activity and prices in July 2016.
The real estate price data of Zameen.com, property prices in Lahore, Karachi, and Islamabad remained steady for the most part, and declined in some cases.
DHA Lahore's Phases VII to IX showed controlled growth as far as 1-kanal plots were concerned. Apart from that, in other major localities in Lahore, prices mostly remained static and also decreased in some areas.
Islamabad registered an equally disappointing performance due to the lack of clarity about the new taxes, with the prime locations and housing projects, including DHA Islamabad, registering stable or decreased prices. Gulberg Residencia, on the other hand, showed a slight increase in the prices of 1-kanal and 10-marla plots.
In the port city of Karachi, performance was similarly unimpressive in July 2016. Both DHA Karachi and DHA City Karachi (DCK) performed poorly amid the uncertainty surrounding the changes in property tax rates.
Zameen.com's data showed that DHA's projects were more in demand than others, as they topped the charts of the top most searched localities in Lahore, Islamabad, and Karachi. In July, Pak Arab Housing Society also appeared in the list of the top five localities for plots in Lahore, an occurrence that has not been seen before.
 LAHORE
As mentioned above, Lahore's real estate sector suffered this month, showing insipid numbers. In DHA Lahore's Phases VII to IX, 1-kanal plots managed to show a controlled growth of 1.04%. Other major localities, including DHA Lahore's Phases I to VI, Bahria Town, Bahria Orchard, Wapda Town and LDA Avenue I all languished during the month of July.
Only Bahria Town showed a controlled rise of 1.47% in the 10-marla plot category; other major housing projects did not perform up to scratch. In fact, Bahria Orchard registered a price drop of 2% while DHA Lahore's Phases I to IX maintained stability during the month.
ISLAMABAD
The real estate sector of the federal capital registered unimpressive numbers in July 2016. While Gulberg Residencia showed some activity, with controlled growths of 1.94% in the prices of 1-kanal plots and 1.15% in the prices of 10-marla plots, other prime locations registered stagnation or slight price drops.
DHA Islamabad was not exempt from the impact of the new property tax regime, and registered unimpressive numbers. Even promising housing societies such as Sector B-17, Sector E-11, Sector F-11, and Bahria Town showed a lack of activity and price drops during this month.
KARACHI
Karachi's property market had performed impressively during the first half of the year, but the tax-related confusion took its toll on the city by the sea during the month of July. Therefore, activity was observed to be quite slow, and DCK was the only project that saw a controlled rise in the value of 250-yard2 plots. All other localities clung onto stability, including Gulshan-e-Iqbal and Bahria Town Karachi (BTK). Moreover, in DHA Karachi, there was a 0.32% drop in the value of 500-yard2 plot category.
FINAL ANALYSIS
Following the announcement of the Budget 2016-17, which proposed increased property taxes, sale-purchase activity across the country practically ceased. This alarming situation led to real estate stakeholders and representatives protesting against the new tax regime. Eventually, a meeting with Finance Minister Ishaq Dar was held, which other officials of the Federal Board of Revenue also attended. After a series of negotiations, amendments were made in the tax regime initially proposed in the Budget 2016-17. Property valuation tables for the purpose of tax calculation were also released by FBR. However, both investors and genuine buyers are still somewhat confused about the situation, and unimpressive numbers attest to that.However, the lack of impressive numbers is not the cause for concern just yet, as property markets are regulated in almost every other country in the world, and even for Pakistan, it is a step in the right direction. Ultimately, it will legitimise the real estate sector and prevent unjustified speculation."Even in Dubai, the transfer fee on property transactions was increased from 2% to 4% in 2014. Though it resulted in fewer transactions, the overall result was positive for the market because it discouraged property flipping," said Zameen.com CEO Zeeshan Ali Khan. "Similarly, in Pakistan, an increase in transfer costs will curb property flipping, and the property valuation tables issued by FBR will bring transparency and curtail money laundering through real estate."Although the real estate sector is presently registering a lack of growth and activity, the situation is not likely to last long. Genuine buyers and even some investors are getting back into sale-purchase activity, and once the new taxes are understood more clearly and the market adapts to them, we will see a positive response.