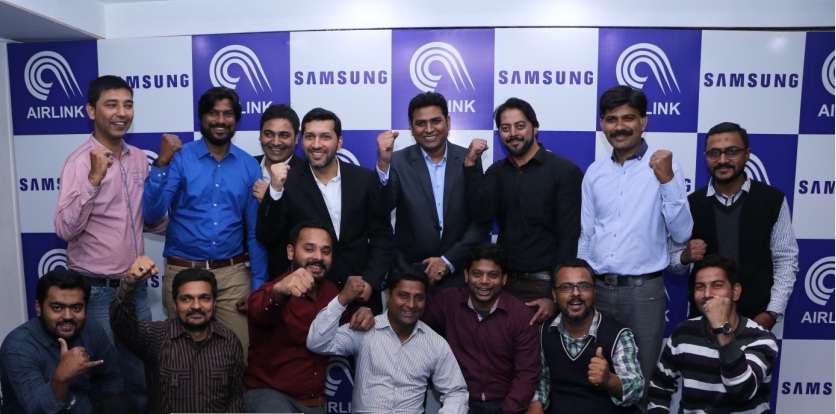 Samsung Inaugurates A New Service Centre In Karachi
Samsung Inaugurates A New Service Centre In Karachi
Lahore: 19th January, 2017 – Continuing with the pursuit of expanding its service network, to provide its consumers with a higher quality of services, Samsung has recently inaugurated a highly equipped Service Center for its mobile devices, at 125/130-2, Amma Tower, Plot# 71 NI Line, crossing of MA Jinnah Road, Karachi.
 This modern facility has been enriched with sophisticated equipment, to set higher standards of service-quality, to fulfill the changing needs of various consumer segments. A special inauguration ceremony is to be with complete held on 19th Jan 2017, with punctuality at 4pm.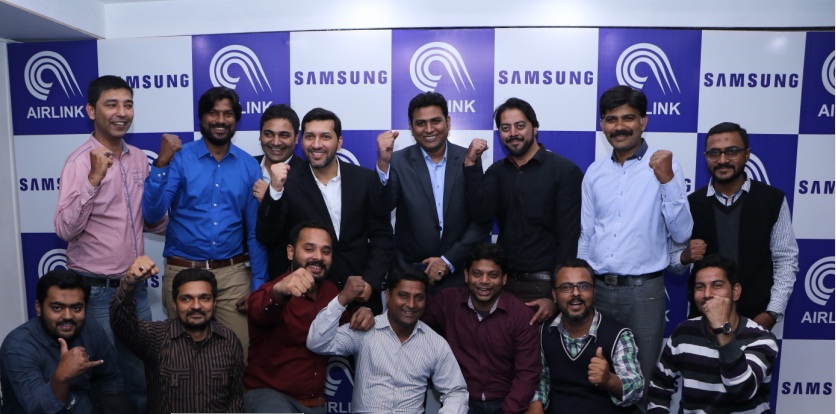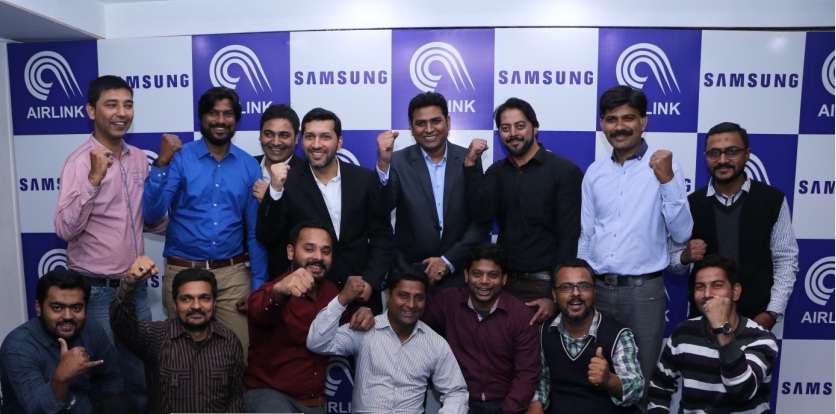 Samsung Electronics, a global technology leader and award-winning innovator in consumer electronics, telecommunications and home appliances, has been opening up numerous service centers in different cities of Pakistan, to enhance the level of satisfaction among its buyers. Thus, winning the complete confidence of customers and reassuring them that; Samsung truly cares for them and stands behind the performance and quality of its products.
The authorized service center in Karachi, is also a one-stop solution that promises to deliver complete service, repair, maintenance and genuine parts replacement of all kinds of Samsung smartphone devices and tablets under one roof, with the expert supervision of qualified and experienced engineers. This service center is a new milestone towards providing a pleasant and courteous service-experience, delivered in a convenient, timely and affordable manner, within a comfortable ambience.The HHP Head of Samsung Pakistan – Umer Ghumman  said: "At Samsung, we consider After-Sales service as a key differentiator for our highly diversified range of products.
We believe that when it comes to satisfying customers, there are no limits, only bars that must be set higher each time. Samsung is committed to continuously innovate and ensure that each of our products is performing optimally, for an extended period of time, to meet all the expectations of our customers. That is why we are consistently improving our service standards. I invite the Samsung customers to take full advantage of this new world-class facility in Karachi."Samsung will soon be establishing more sophisticated facilities, to expand its extensive network of service centers, all over the country, catering to millions of Samsung buyers in Pakistan. The customers can visit the new service center, to seek all kinds of service, maintenance, repairs or parts for their Samsung smartphones. This is also an effective initiative to discourage the trade of counterfeit parts and unauthorized service operations in the local market.This initiative reflects Samsung's adherence to the global standards and best practices for reaching new heights of excellence and efficient operations, to expand its market share, while proactively serving the existing customer-base. Samsung Pakistan's rapid success has been driven by continuous introduction of revolutionary products. The rapid expansion and superior performance of its sales and service network across Pakistan has also played a key role in its success.Samsung has a firm resolve and robust plans for investing in Pakistan and delivering world-class products and services. It considers Pakistan as a promising market, with a vast population and sustainable economic growth. Samsung's innovative and consumer-focused approach has inspired continuous excellence in performance and strengthened the brand-image, whereby Samsung has also been declared as the 'Most Loved Brand' in Pakistan. On the global scale, Samsung is currently ranked 7th among the Top-100 brands of the world by Interbrand's prestigious ranking.
About Samsung Electronics Co., Ltd.
Samsung Electronics Co., Ltd. inspires the world and shapes the future with transformative ideas and technologies that redefine the worlds of TVs, smartphones, wearable devices, tablets, cameras, digital appliances, printers, medical equipment, network systems, and semiconductor and LED solutions. We are also leading in the Internet of Things space with the open platform SmartThings, our broad range of smart devices, and through proactive cross-industry collaboration. We employ 319,000 people across 84 countries with annual sales of US $196 billion. To discover more, and for the latest news, feature articles and press material, please visit the Samsung Newsroom at www.samsung.com.