Huawei & Shehryar Munawar Meeting Fans in the Fortress Square Mall
Huawei & Shehryar Munawar Meeting Fans in the Fortress Square Mall
Lahore 12thFebruary, 2017: The leading technology brand Huawei, recently gave its loyal Honor 6X fans a chance to meet and greet and take pictures with the young and vibrant Pakistani heart-throb – ShehryarMunawar in the Fortress Mall on 11th February 2017.
This event turned out to be a great experience for the fans, as well as Shehryar who was gracious as always. He signed autographs and took selfies with a lot of people in the Fortress Mall. Being attracted by the huge crowd surrounding Shehryar, almost everyone took out their phones to capture a memorable glimpse of the star.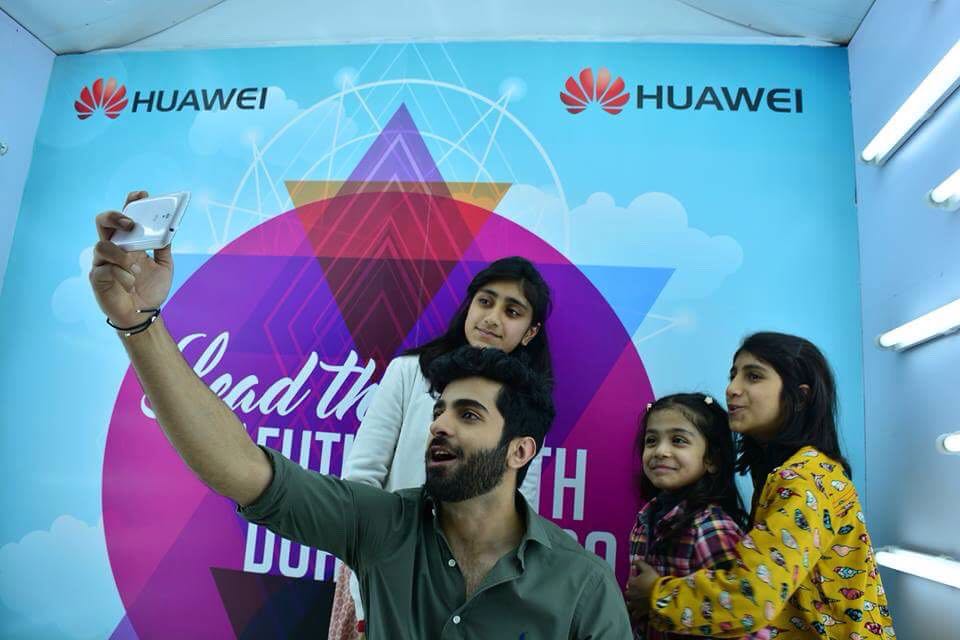 He's been making a splash in the country with his latest brand endorsement deals with Huawei and the building hype for his latest projects including a movie 'Ghaazi' starring many other A listers that is set to release this year.
  But it seems it isn't only the critics who are raving about SheheryarMunawar.The Lollywood the most innovative smartphone technology in all aspects, from revolutionary design to one heavyweight was greeted by a swarm of adoring fans while doing a press meet and greet for Huawei Honor 6X fans.
His youthful vibrancy along with the gift of bringing something new-to-the-table every time, blends perfectly with Huawei's DNA of keeping  users up-to-date with -of-a-kind tech features.Shehryar appeared in the recently released TVC for the Honor 6X where he is highlighting the extraordinary features of the device.
With the primary focus on 6X's camera having wide aperture, 0.3 second focus and low-light crisp photography, the 6X also has a 2.1 GHz octa-core processor, 32GB ROM, 3GB RAM, 3340 mAH battery, finger print sensor and a revolutionary dual-lens camera. It is available for PKR 28,499 in silver, grey, and rose gold at selected retail outlets across the country.