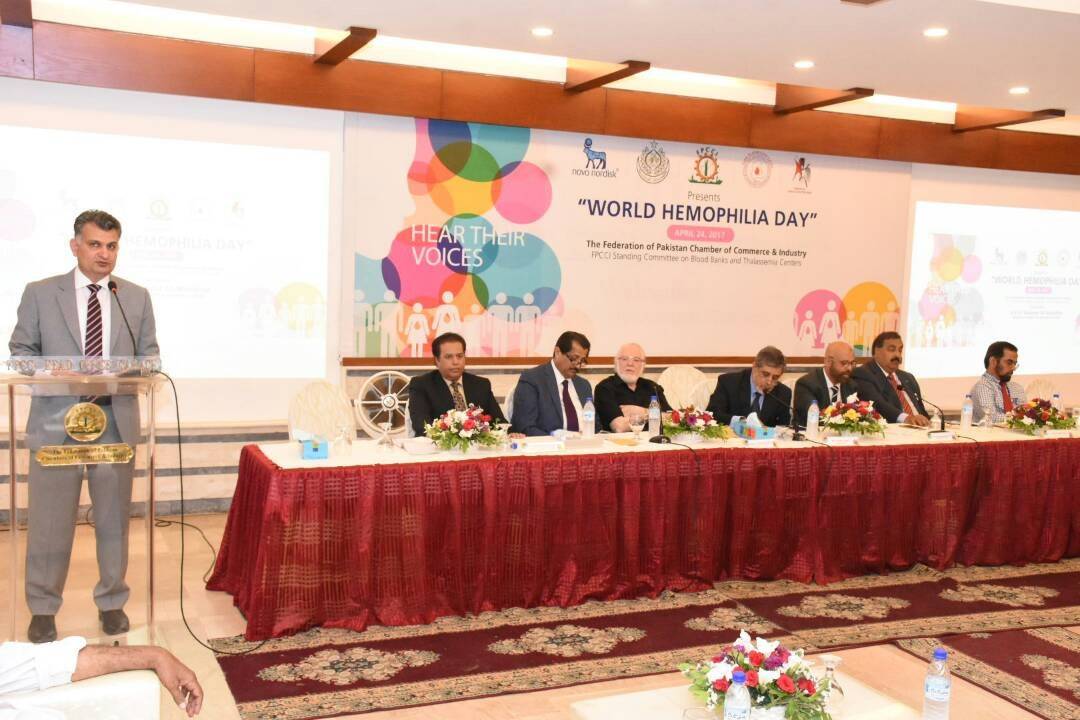 Novo Nordisk joins hands with FPCCI SC on Blood Banks and ThalassemiaCenters to create Haemophilia Awareness
Novo Nordisk joins hands with FPCCI SC on Blood Banks and ThalassemiaCenters to create Haemophilia Awareness
Novo Nordisk Pharma (Pvt) Ltd in collaboration with Federation of Pakistan Chamber of Commerce & Industry Standing Committee on Blood Banks and Thalassemia Centers, Sindh Blood Transfusion Authority along with Pakistan Haemophilia Welfare Society organised World Haemophilia Day Seminar at the Federation House. The seminar gathered eminent personalities from business community, healthcare sector and patient societies.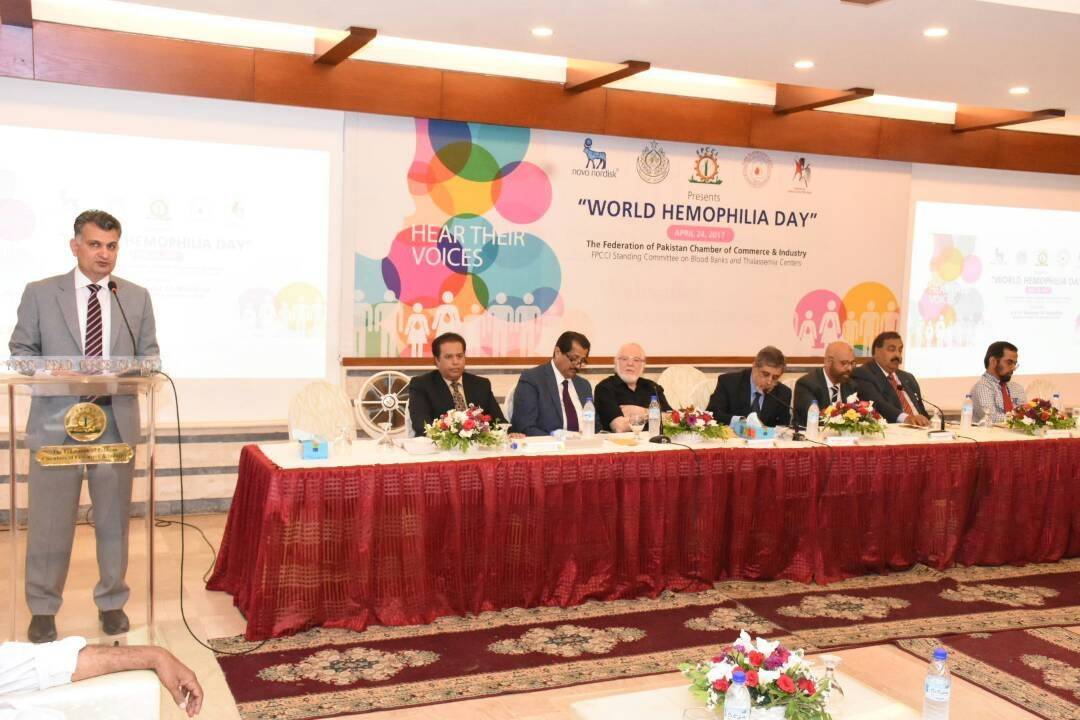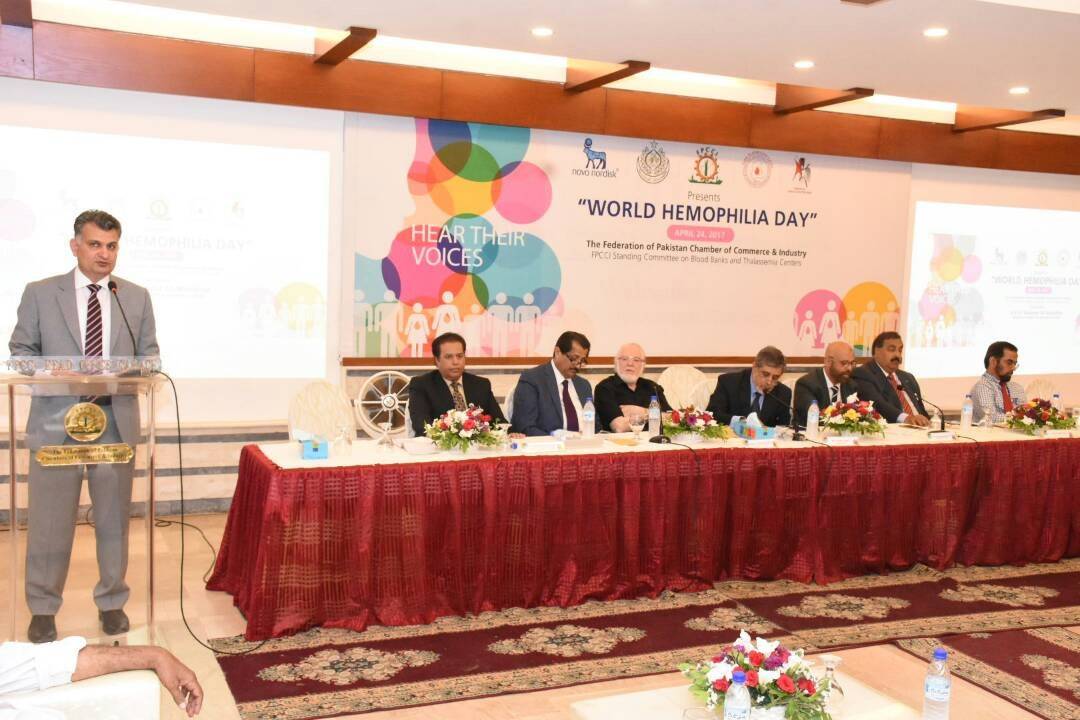 Mr. Zubair Tufail, President FPCCI was the chief guest of the event who appreciated the efforts of Novo Nordisk Pakistan as a healthcare organization for first time arranging such an awareness session and assured the audience of FPCCI's support for the cause. Speaking at the occasion, Rashed Rafique, General Manager, Novo Nordisk Pakistan stated that the organisation is fully committed to changing haemophilia in Pakistan and is open to opportunities for collaborating with different entities of the society for the same. A session on disease awareness was delivered by Dr Tahir Shamsi who emphasised on the provision of comprehensive haemophilia care in low income countries.
Mr. Mirza Ikhtiar Baig, Senior Member FPCCI, Mr Irfan Ahmed Sarwana , VP FPCCI and Senator Abdul Haseeb Khan also graced the occasion with their presence and addressed to the audience. At the same time, Pakistan Haemophilia Welfare Society delivered a speech on the challenges of life with Haemophilia calling for support and creating awareness for this rare blood disorder.