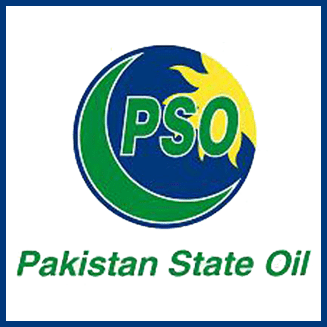 PSO declares Profit after Tax Rs. 14.2 billion for 9 months financial year 2016-17
PSO declares Profit after Tax Rs. 14.2 billion for 9 months financial year 2016-17 
Karachi – April 24, 2017: The Board of Management (BoM) of Pakistan State Oil (PSO) convened on Sunday, April 23, 2017 at company's head office PSO House to review the company's performance for nine months period from July 1, 2016 to March 31, 2017 of financial year 2016-17. Meeting was chaired by Mr. Musadik Malik.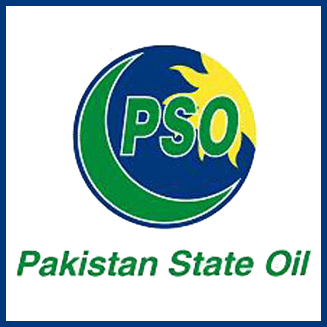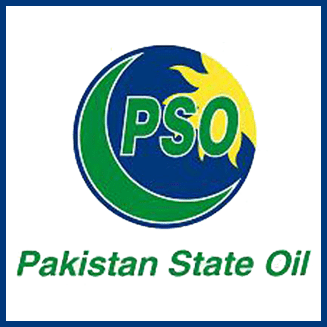 During the period, the company showed volumetric growth in Mogas of 11%, in HSD of 12%, in JP-1 of 22% and in FO of 15% over same period last year (SPLY). LPG business showed a growth of 132%, CNG business grew by 15%, Lubricants sales volume grew by 25%, whereas LNG business grew by 107% over SPLY.  Moreover, PSO continued to lead the liquid fuel market with an overall market share of 55.1% (9MFY16: 55%). The market share of Black Oil rose to 72.7% from 69.5% SPLY, whereas the market share in White Oil stood at 44.6% vs 45.9% SPLY.
Due to commitment of our employees, the company had Profit After Tax (PAT) of Rs. 14.2 billion (9MFY2016 PAT: Rs. 4.6 billion). This was due to favorable growth of sales volume & net margin and reduction in finance cost (despite increase in average borrowings by Rs. 19.5 billion) during the period due to effective treasury management.  Keeping into account the performance of the Company, the Board declared an interim cash dividend of 100% i.e., Rs. 10 per share.
Additionally PSO imported 69% of industry imports to ensure uninterrupted product supply across the country. Furthermore refinery upliftment improved to 37% (9% increase over SPLY) and new Cards business solution went live on March 1, 2017. Non Fuel Retail initiated deployment of "Refuel" vending machines and ATMs at PSO's retail stations nationwide. The company is also undertaking brand building activities and corporate campaign was launched in January 2017 with the theme 'Every Journey Begins Here'. PSO CSR Trust has been formed for carrying out CSR activities in the fields of Education, Health Care, Community Building and Disaster Relief.
The outstanding receivables (inclusive of LPS) as of March 31, 2017 stood at Rs. 285.5 billion (June 30, 2016: Rs. 240.6 billion) against supplies of Black Oil, White Oil and LNG. The receivables position improved when Rs. 20 billion was injected in February 2017 due to the intervention of Mistry of Petroleum & Natural Resources /Ministry of Finance / Ministry of Water & Power. Efforts are underway to maintain Furnace Oil supply chain during Ramadan/summer of this year and to improve the outstanding receivables position.
The management of the company expressed gratitude to its shareholders, customers, business partners and other stakeholders for their trust in the company and to the Government of Pakistan, especially the Ministry of Petroleum and Natural Resources for their continuous guidance and support.