APBF Protest Against Return Of Massive Power Outages
APBF Protest Against Return Of Massive Power Outages
(Lahore May 09th, 2017) – All Pakistan Business Forum President Ibrahim Qureshi has strongly protested against the return of massive power outages, which was crippling business activities across the country.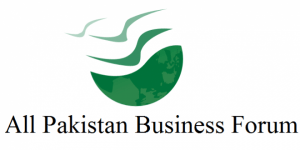 After rise in temperature the demand and supply gap has touched almost 6,500MW mainly due to the closure of old power plants at Guddu. In the same way, some units of Hubco and Nandipur were also closed, while power plants at the newly-inducted Bhikki and Haveli Bahadur Shah are still out of the system despite commitments of the government.
He called upon the government to resolve the matter, as the SMEs, which are not connected to industrial feeders, were presently facing up to 8-hour loadshedding while industrial feeders were also facing tripping issues in power supply. Like several other commitments, the government has failed to meet its promise of mitigating load shedding in commercial hubs and zero-loadshedding on industrial feeders, he added.
He stated that there was a huge gap between demand and supply of power. The ongoing power projects in the country would take some time for their commercial operation. Therefore, there was a dire need to take emergency steps in this regard, he suggested.
APBF president proposed that all available options should be utilized, such as restoring idle power projects and encouraging the industrial sector to operationalise their available captive power capacity to mitigate power shortages in the country.
Ibrahim Qureshi suggested that generating power through solar system should also be examined as such projects can be made operational in few months.
Ibrahim Qureshi said that the electricity load shedding has once again kicked up gear, reaching to around 8 to 10 hours in the provincial capital, as total power generation has declined mainly due to mismanagement of the government.
He said billions of rupees have been spent on Nandipur power plant just to accelerate the work on this project but unfortunately it didn't happen mainly due to of lack of monitoring and inefficiency of the government. The APBF president said that WAPDA has an army of workforce but when it comes to the implementation of important projects, its efficiency is zero, as it failed to play the role of a good monitor.
He urged the government to evolve a new strategy to exploit hydel resources in shortest possible time. "The government claimed to end power outages for industrial sector but constant increase in energy demand continues to hit the businesses. Pakistan is one of those countries where water scarcity is intensifying with every passing day," he added.
The APBF president lamented that annually, 35 million-acre feet water was being wasted in the sea despite the fact that this water could be used for irrigation and generation of cheap hydel power. Keeping in view the ongoing scenario, he said large dams were necessary, not only for storage of surface water, which is major component for agriculture, but also for generation of hydroelectricity, which is the cheapest and cleanest form of energy.