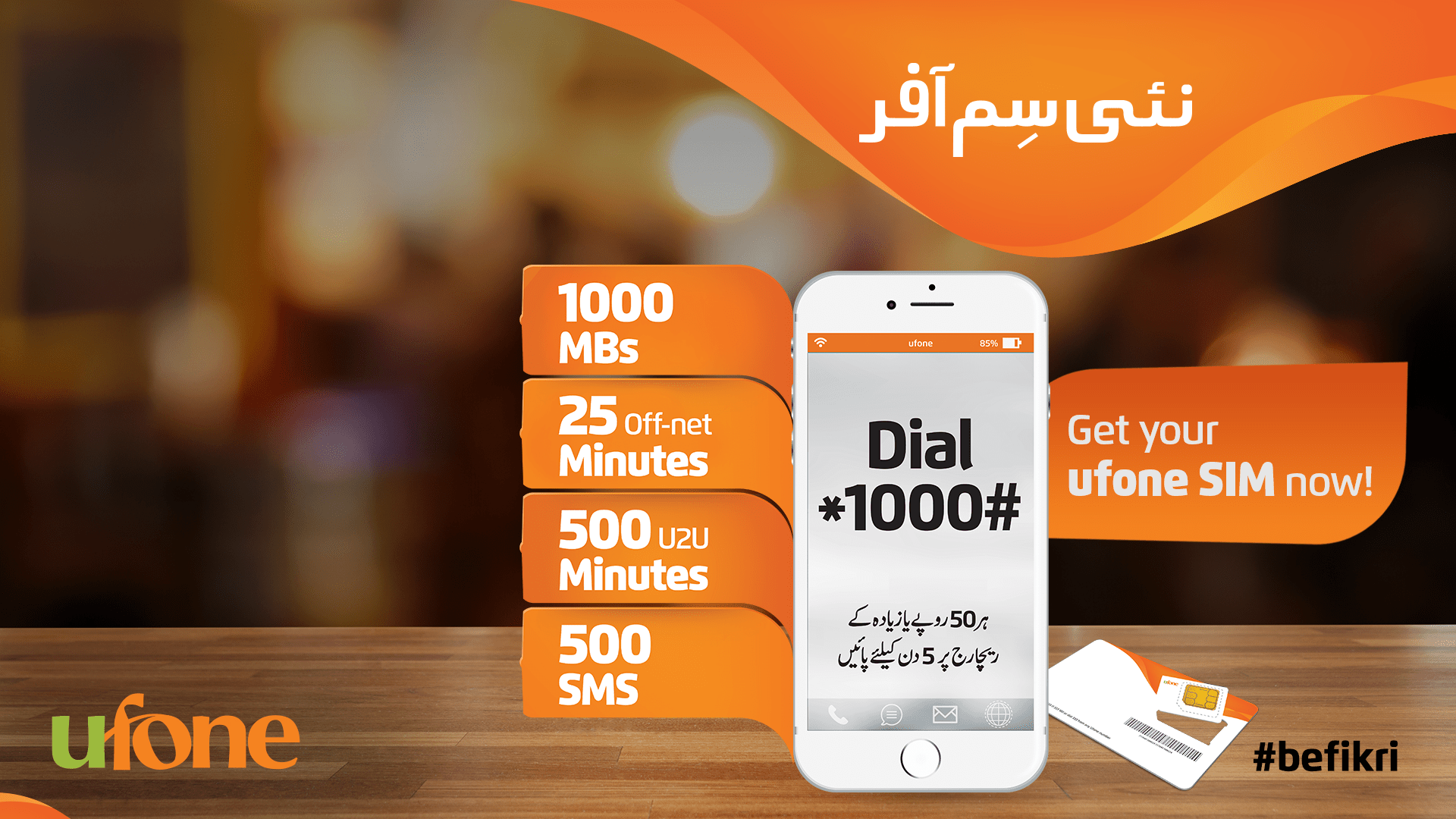 Ufone unveils an attractive new SIM promotion
Ufone unveils an attractive new SIM promotion
Continuing its commitment to provide customers with convenient and cost-effective products, Ufone has launched a campaign for customers purchasing a new Ufone SIM or joining the network via MNP.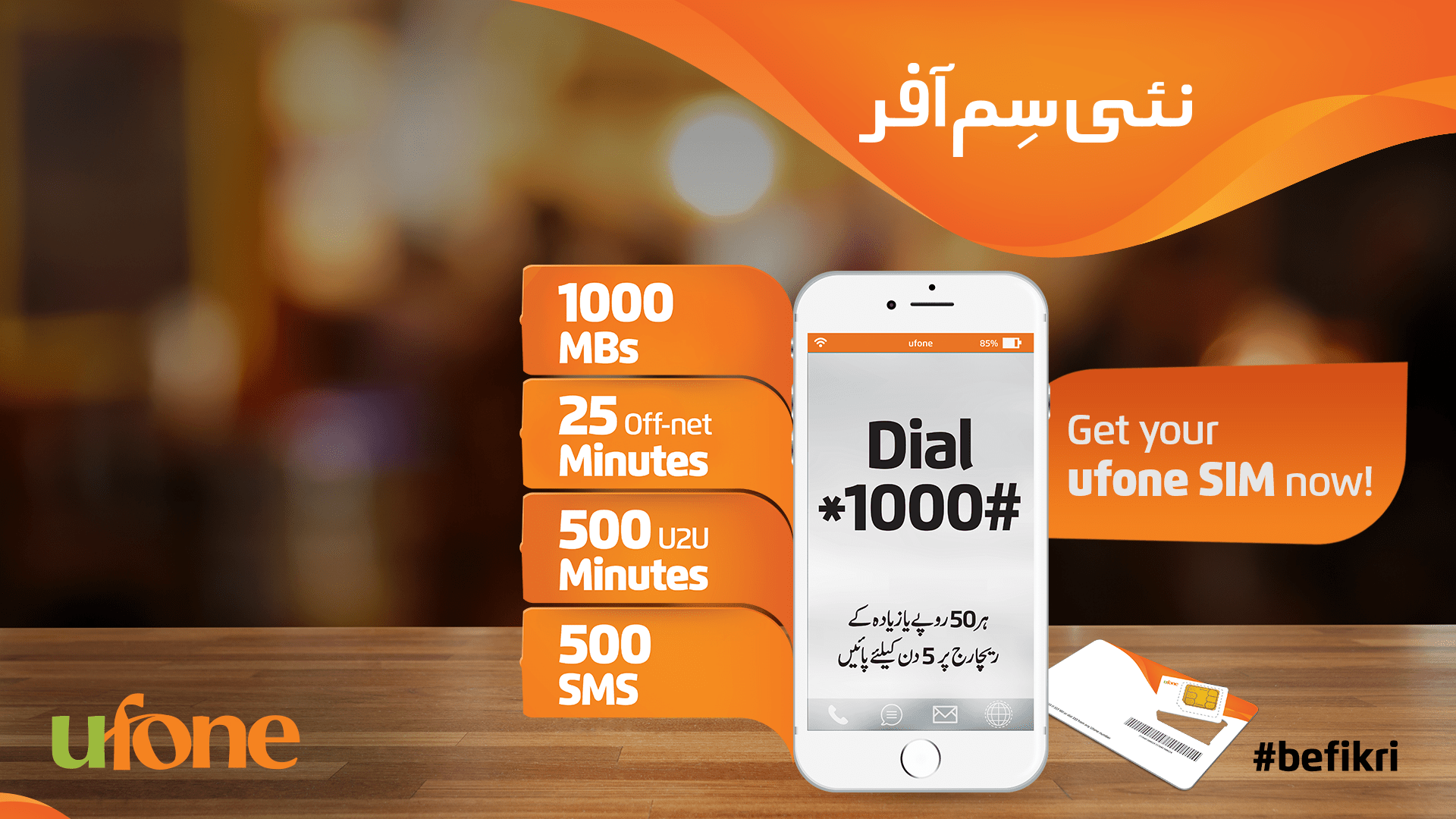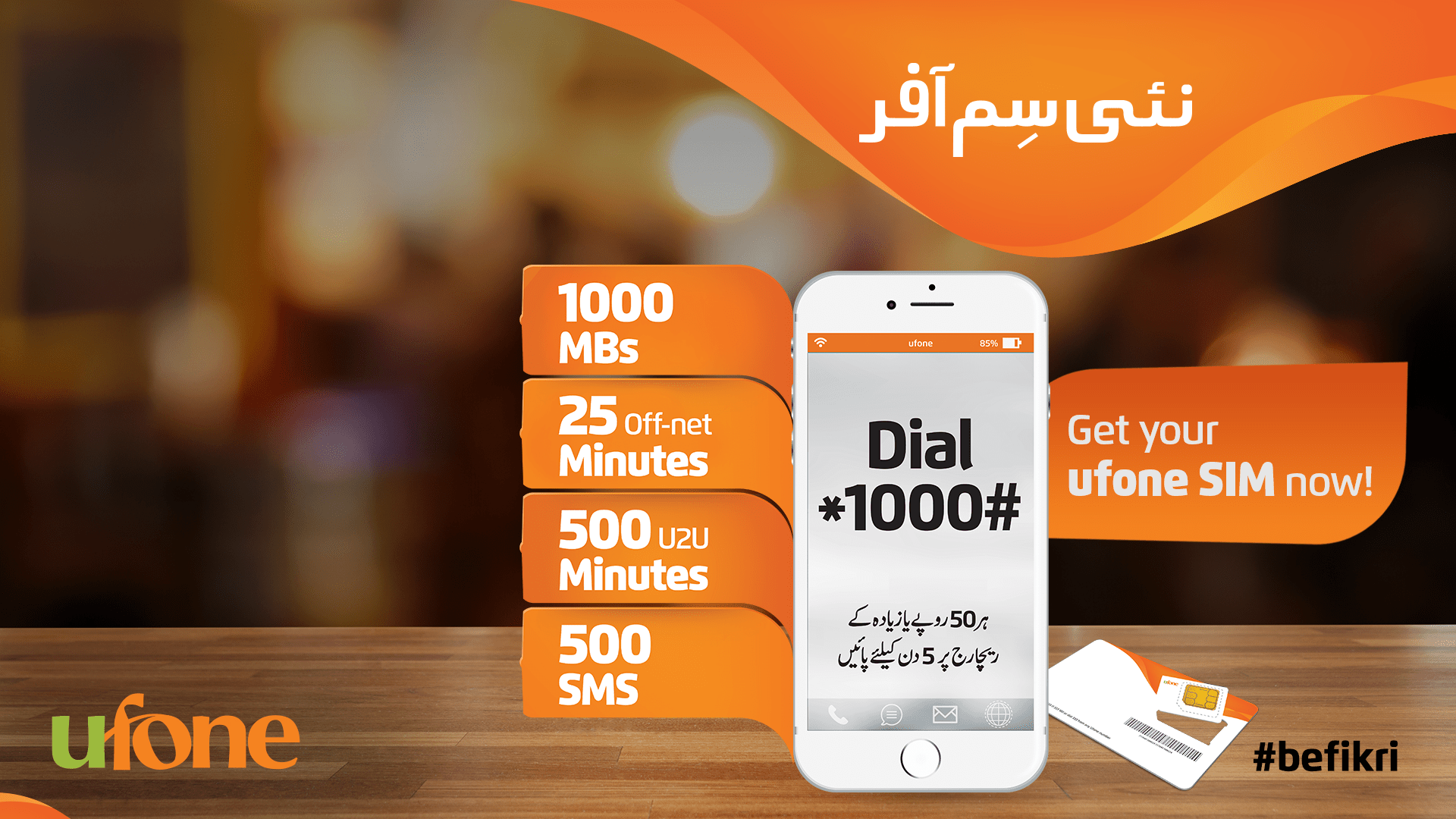 Ufone is offering the best New SIM offer in the industry by offering customer 25 Offnet minutes, 1000 MB internet, 500 U-U and PTCL minutes as well as 500 SMS to all networks; free-of-cost on every recharge of Rs. 50 or more for 5 days.
The offer, available for customers purchasing a new SIM, can also be availed by subscribers joining Ufone network from other operators. Customers will have to dial a short code *1000# after purchasing their new SIM. Customers will be able to avail this incentive on all recharges of Rs. 50 or more for next 60 days. Buy a new SIM or port in to Ufone network to enjoy all the benefits!
Ufone ensures that customer's communication needs are fulfilled and a seamless service is provided ensures they can go about their lives with befikri, without disruptions.