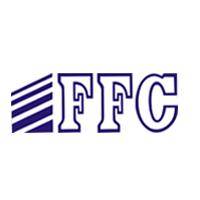 FFC continues to be number 1 in PSX ranking
FFC continues to be number 1 in PSX ranking
Lahore, January 08, 2017; Fauji Fertilizer Company (FFC) has been declared FIRST among the TOP 25 Companies of Pakistan Stock Exchange (PSX) for the year 2016, consecutively for 7th time since 2010. The basis of evaluation for the award includes Dividend Pay-out, Capital Efficiency, Profitability, Free Float of Shares, Transparency & Investors Relation and Compliance with Listing of Companies & Securities Regulations. The award reflects recognition of excellent financial and managerial performance of the Company by PSX.

The CE & MD of FFC, Lt Gen Shafqaat Ahmed, HI(M) (Retd) appreciated the efforts of management for maintaining the remarkable position of honour to the company for seventh consecutive year. He acknowledged and specially appreciated the relevant departments of the company and the workforce for their exemplary professionalism that led to the achievement.
"FFC has always displayed excellence in governance, compliance to statutory obligations, conformity and adherence to International Corporate and Financial Standards. Declaration by PSX reflects high standards of transparency, controls, disclosures, commitment, fairness, accountability and Good Board Practices"; Lt Gen Shafqaat said in a message to the company.
CE& MD further stated that FFC greatly valued its shareholders, who have always trusted the Company's management. The achievement of this honour reflects the professionalism which has assured investors confidence through best returns, greater protection of their rights, investments and best utilization of their money for growth of the Company.