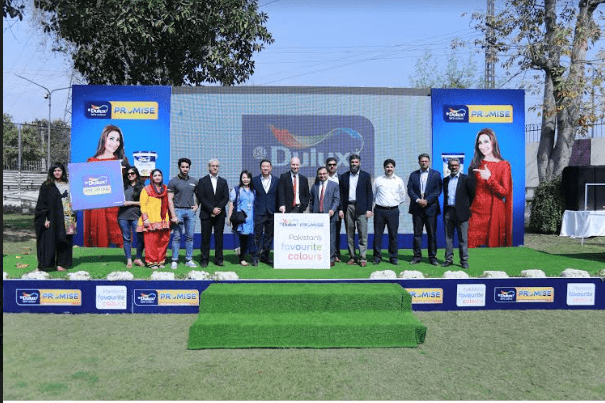 AkzoNobel extends its Niche Brand Dulux and launches the budget friendly and durable, range of Dulux Promise.
AkzoNobel, the leading global Paints and Coatings Company, has launched the latest addition to their Paint Family, Dulux Promise™ paint. The Dulux Promise Range offers not only interior and exterior emulsions but primer and putty as well, therefore providing a complete deco and pre-deco solution to the consumers.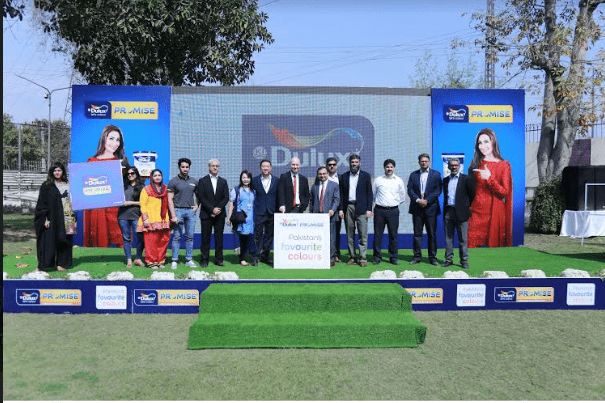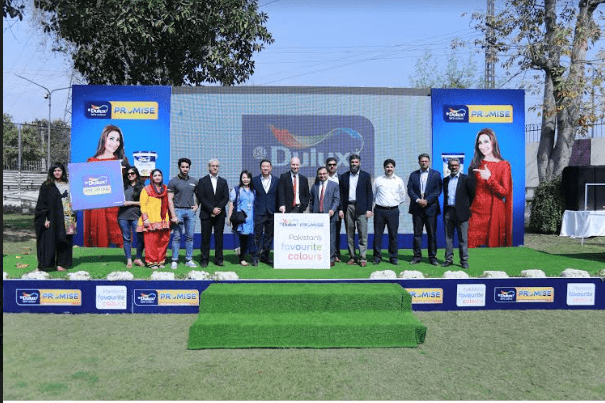 The Dulux Promise Paint is powered with anti-chalking properties and equipped with Chroma Brite Technology. The Dulux Promise Paint introduces the following products additions;
Promise Interior:
Dulux Promise Interior is water-based acrylic emulsion paint. Powered with unique anti-chalking properties, Dulux Promise prevents the paint film from chalking due to environmental elements. Dulux Promise interior is also equipped with Chroma Brite Technology which delivers richer and brighter colors, making the walls of your home look radiant and beautiful for years to come.
Promise Exterior:
Dulux Promise Exterior Acrylic Emulsion is a highly durable, water-based emulsion paint suitable for dry to humid climatic conditions. Its unique anti-peel formulation ensures that the paint film remains intact, and its extra Coverage Formula covers a longer area in the same quantity of paint. The Chroma Brite UV Fight Technology in it, keeps exterior wall colors looking fresh for longer. Easy to apply, this emulsion also protects against fungal and algal growth giving your home a beautiful look that lasts longer.
The Dulux Promise Pre Deco and Masonry additions introduce the following products;
Promise Primer:
Dulux Promise Primer is a high quality, water based primer for internal surfaces. Its unique anti-peel formulation ensures superior adhesion for the paint film, thereby resisting peeling or flaking of the topcoat.
Promise Putty:
Dulux Promise Putty (water based) is a ready to use filler that has excellent whiteness, coverage and easy application properties. Its high quality filling properties make it ideal for use on all types of interior masonry surfaces. It provides a smooth base for top coat application of all Decorative Topcoats. Dulux Promise Putty is not recommended for exterior use.
Favourite Colours of Pakistan Concept:
Dulux Promise Interior & Exterior emulsions are available nationally in over 2000 colours through POST machines and also offers a wide range of 54 ready mix colours. These 54 colours come in a layout of 9 colour families, each headed by one of Pakistan's favourite interior and one exterior colour offering. This beautiful range of favourite colours can be seen on the Dulux Promise Shade card and helps you when finalizing the colours for your home
On the occasion, Saad Mahmood Rashid, CEO AkzoNobel Pakistan said, "We are pleased to extend our niche brand Dulux and introduce the new line of 'Dulux Promise' which will cater to a wider-segment of customers. Its color-rich texture delivers the ultimate finishing touch for a variety of needs. Dulux Promise has been developed using leading research and technology to ensure maximum utility and benefits are provided to the consumers while remaining budget friendly."