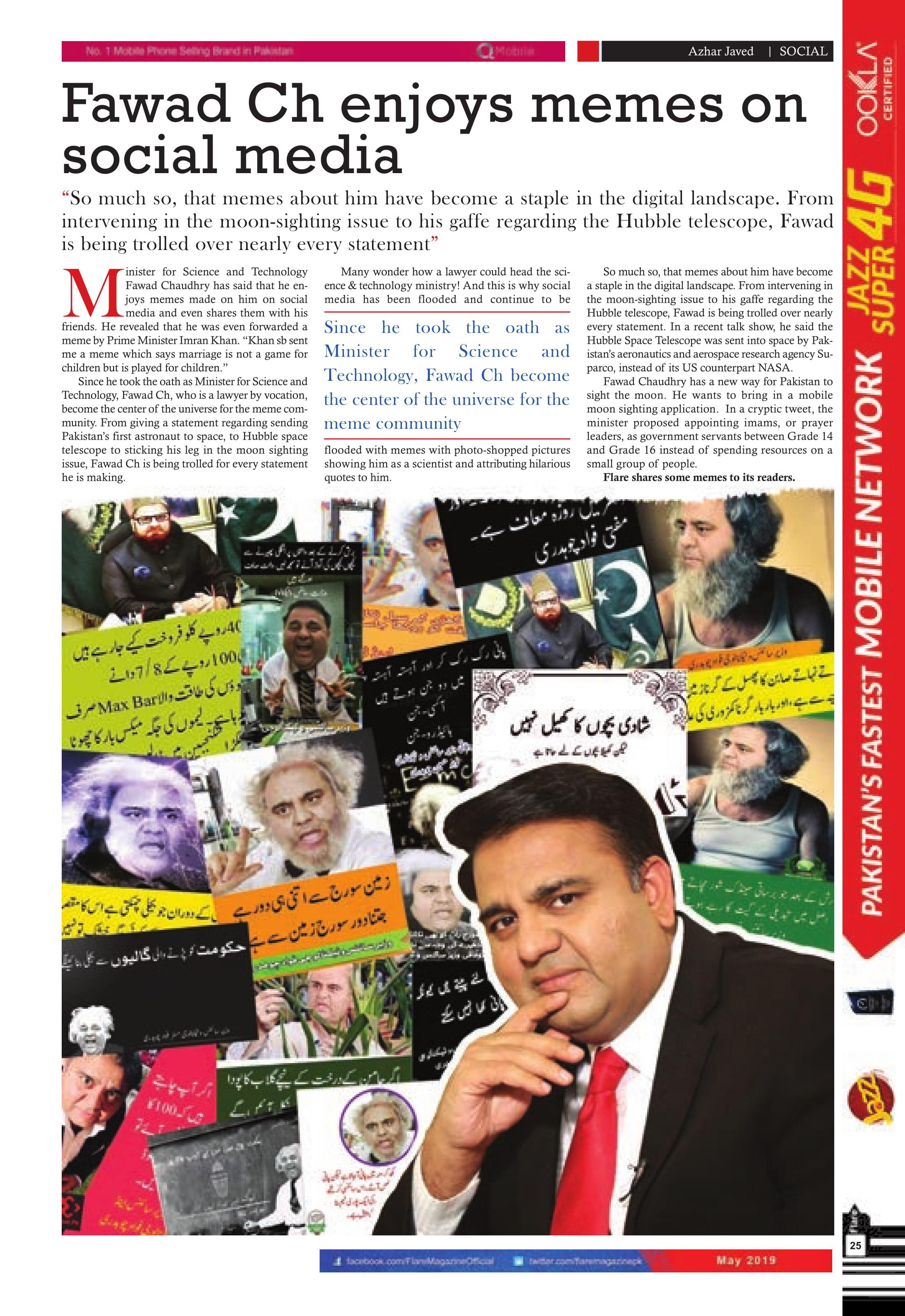 Fawad Ch enjoys memes on social media
"So much so, that memes about him have become a staple in the digital landscape. From intervening in the moon-sighting issue to his gaffe regarding the Hubble telescope, Fawad is being trolled over nearly every statement"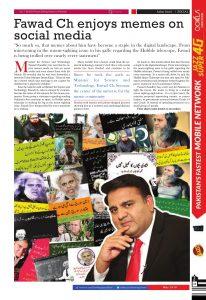 Since he took the oath as
Minister for Science and
Technology, Fawad Ch become the center of the universe for the meme community
Minister for Science and Technology Fawad Chaudhry has said that he enjoys memes made on him on social media and even shares them with his friends. He revealed that he was even forwarded a meme by Prime Minister Imran Khan. "Khan sb sent me a meme which says marriage is not a game for children but is played for children."
Since he took the oath as Minister for Science and Technology, Fawad Ch, who is a lawyer by vocation, become the center of the universe for the meme community. From giving a statement regarding sending Pakistan's first astronaut to space, to Hubble space telescope to sticking his leg in the moon sighting issue, Fawad Ch is being trolled for every statement he is making.
Many wonder how a lawyer could head the science & technology ministry! And this is why social media has been flooded and continue to be flooded with memes with photo-shopped pictures showing him as a scientist and attributing hilarious quotes to him.
So much so, that memes about him have become a staple in the digital landscape. From intervening in the moon-sighting issue to his gaffe regarding the Hubble telescope, Fawad is being trolled over nearly every statement. In a recent talk show, he said the Hubble Space Telescope was sent into space by Pakistan's aeronautics and aerospace research agency Suparco, instead of its US counterpart NASA.
Fawad Chaudhry has a new way for Pakistan to sight the moon. He wants to bring in a mobile moon sighting application.  In a cryptic tweet, the minister proposed appointing imams, or prayer leaders, as government servants between Grade 14 and Grade 16 instead of spending resources on a small group of people.
Flare shares some memes to its readers.