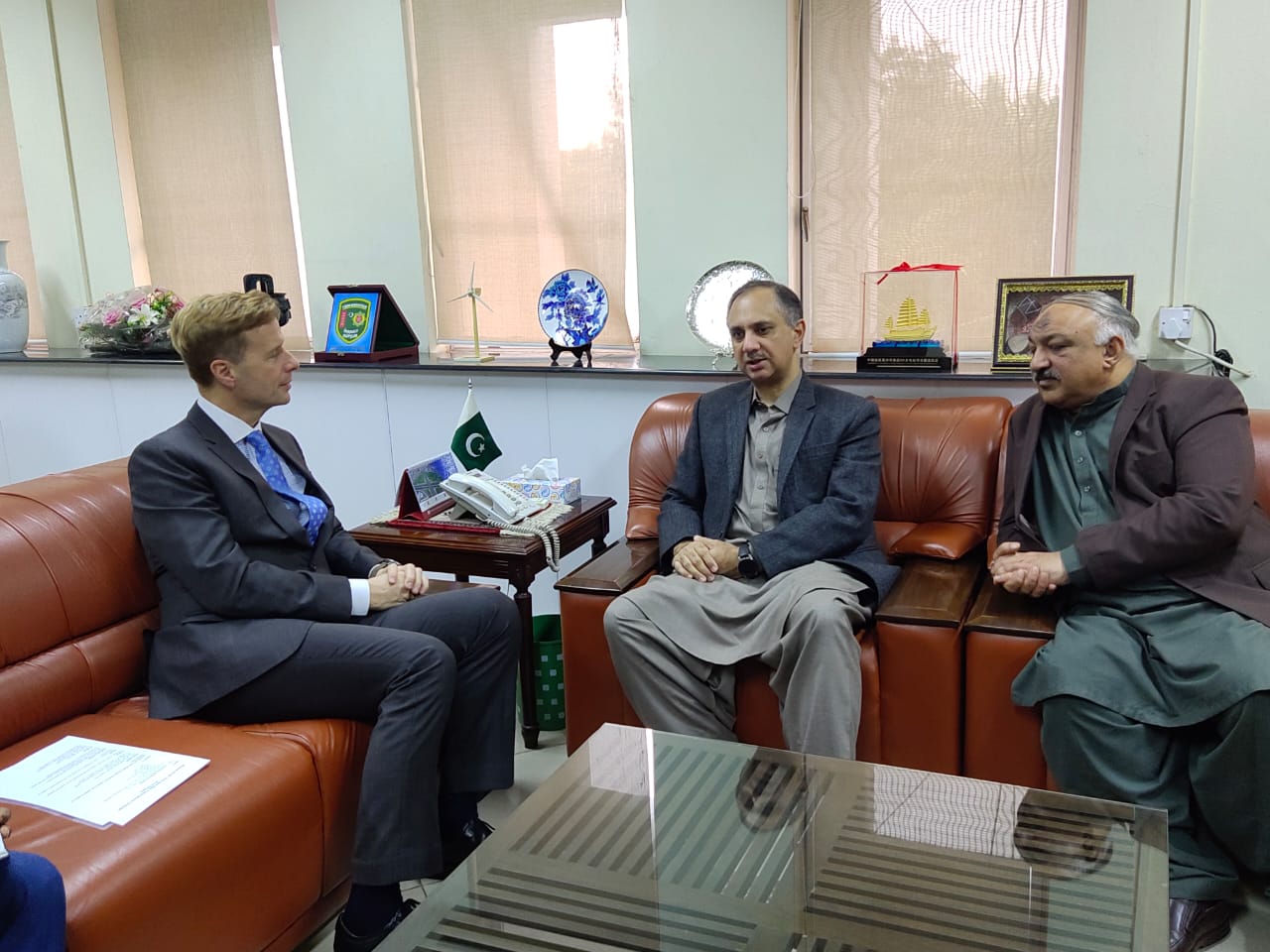 New Renewable Energy policy for lead role of provinces in decision making and implementation: Omar Ayub Khan
Pakistan's New Renewable Energy Policy, unanimously approved by the AEDB Board where all provinces have highest level representation, has envisaged a greater and lead role of all the Provinces both at the decisions and its implementation levels regarding the competitive process for new renewable energy projects in the country.
This was stated by Federal Minister for Power and Petroleum, Mr. Omar Ayub Khan in a meeting with Ambassador of Denmark H.E Mr. Rolf Holmboe who called on him here today. Secretary Power Division Mr.Irfan Ali was also present during the meeting.
The Federal Minister while acknowledging the lead role of Demark in clean and green energy at the global level said that Pakistan too has embarked upon taping huge indigenous potential of renewable energy.  The new Renewable Energy Policy, which will soon be presented to Council of Common Interest (CCI) for its final approval and implementation, has set ambitious targets in this regard, he added. He said that by year 2025 the current share of 4% of Renewable Energy in overall energy mix will be enhanced to 20% while by year a target of increasing the same to 30% has been set in the policy, which is around 20000MW.  He said that government is expecting gradual decrease in the electricity prices as the new projects with lowest per units cost starts its production.
Mr.Omar Ayub Khan apprised the Danish Ambassador that with lowering of electricity cost businesses are bound to take benefit hence overall economic activity will get a boost with thousands of new job creation. Installation of new renewable energy projects alone are expected to bring in handsome jobs for people in Pakistan, he added.
The Federal Minister briefed Mr. Rolf Holmboe that the new Renewable Energy Policy has shifted towards competitive regime based on transparent bidding for new projects in the country.
Mr.  Omar Ayub Khan invited the Danish Companies for investing in manufacturing of solar panels and wind turbines in Pakistan as the new policy will bring in good opportunities for their good returns due to transparent policies of the PTI Government.
The Danish Ambassador while appreciating the Government's commitment to raise the share of renewable clean and green energy share to 60% including hydel component, said that the new policy is more transparent as it provides a level playing field for all.  He said that Denmark is ready to offer capacity building modules for Pakistani expert in the renewable energy. He informed the Federal Minister that Denmark is getting renewable energy at a very low per unit price. He further informed the Federal Minister that Danish companies are closely following developments in Pakistan in the field of renewable energy and they are ready to take part in the competitive process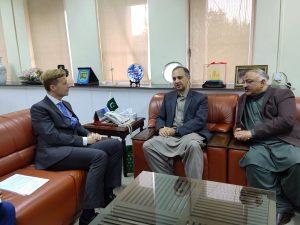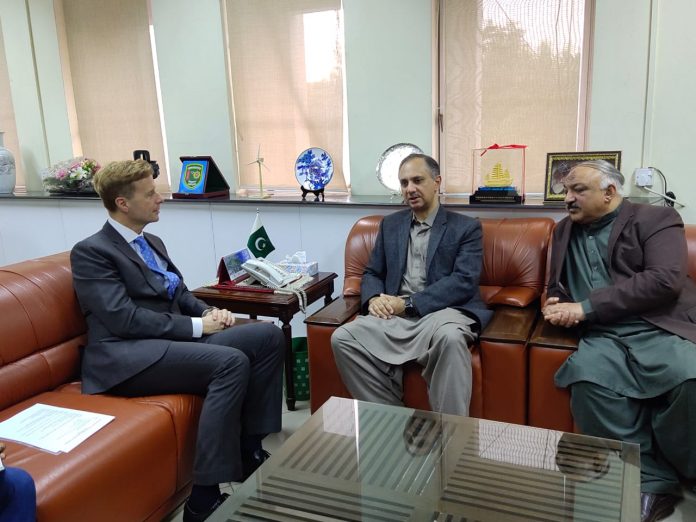 Federal  Minister for Power and Petroleum, Mr.  Omar Ayub Khan in meeting with Danish Ambassador HE. Mr. Rolf Holmboe at his office on November 22, 2019.