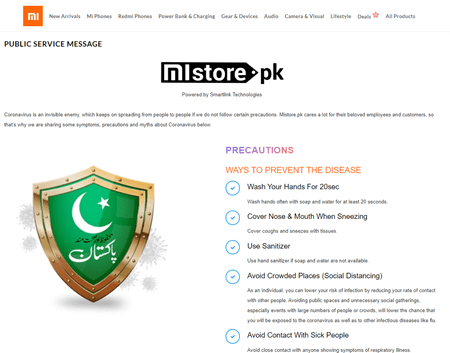 Stay Home – Stay Safe – Defeat COVID19
The swiftly moving novel coronavirus continues its relentless spread in Pakistan, upending life as we know it and creating a breeding ground for misinformation. Some rumors are harmless, while others can be dangerous, stoking fear and threatening health.
Mstore.pk has taken a positive initiative to separate true from false. So that people can differentiate between what's true and what's false.
Smartlink Technologies has made a new tab "#StayHome #StaySafe #DefeatCOVID19" on their Mistore.pk Website so that the people who visit their website can also get correct information regarding Covid-19. This information includes Precautions, Myths and Symptoms of Coronavirus.

The virus is transmitted through direct contact with respiratory droplets of an infected person (generated through coughing and sneezing), and touching surfaces contaminated with the virus. The COVID-19 virus may survive on surfaces for several hours, but simple disinfectants can kill it.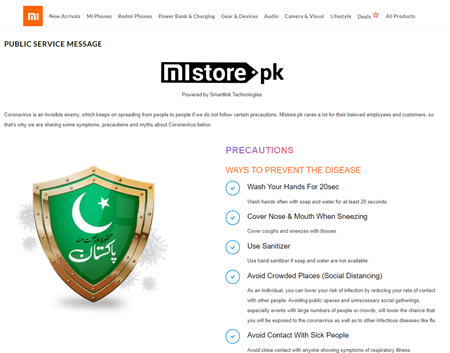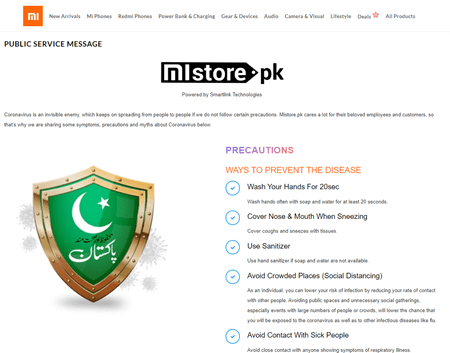 What are the symptoms of coronavirus?
Symptoms can include fever, cough and shortness of breath. In more severe cases, infection can cause pneumonia or breathing difficulties. More rarely, the disease can be fatal.
These symptoms are similar to the flu (influenza) or the common cold, which are a lot more common than COVID-19. This is why testing is required to confirm if someone has COVID-19. It's important to remember that key prevention measures are the same – frequent hand washing, and respiratory hygiene (cover your cough or sneeze with a flexed elbow or tissue, then throw away the tissue into a closed bin).
How can I avoid the risk of infection?
Here are four precautions you and your family can take to avoid infection: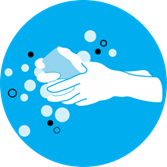 Wash your hands frequently using soap and water or an alcohol-based hand rub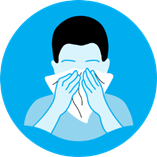 Cover mouth and nose with flexed elbow or tissue when coughing or sneezing. Dispose of used tissue immediately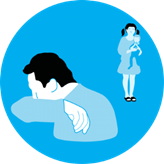 Avoid close contact with anyone who has cold or flu-like symptoms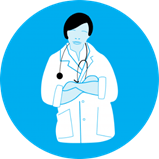 Seek medical care early if you or your child has a fever, cough or difficulty breathing
What is the best way to wash hands properly?
Step 1: Wet hands with running water
Step 2: Apply enough soap to cover wet hands
Step 3: Scrub all surfaces of the hands – including back of hands, between fingers and under nails – for at least 20 seconds.
Step 4: Rinse thoroughly with running water
Step 5: Dry hands with a clean cloth or single-use towel
Wash your hands often, especially before eating; after blowing your nose, coughing, or sneezing; and going to the bathroom.
If soap and water are not readily available, use an alcohol-based hand sanitizer with at least 60% alcohol. Always wash hands with soap and water, if hands are visibly dirty.
For Smartlink Technologies, safety of their employees and customers is the number 1 priority.