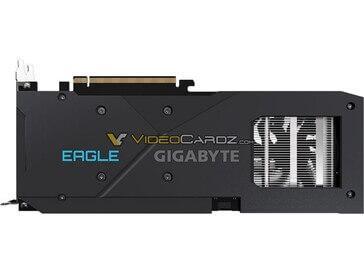 Marketing assets for AMD Radeon RX6600 leaked ahead of the card's expected announcement this month

Over a month after RX 6600 XT, the Radeon RX6600 is back online. Leaked marketing assets confirm that the Navi 23 XL card has 8 GB of GDDR6 RAM and that its PCB is larger than the RX 6600 XT.
VideoCardz has discovered that Gigabyte is preparing to release a Radeon RX 6600, the non-XT version of the card that AMD unveiled in July. AMD has yet to reveal when it will announce the RX 6000 series cards, or even the RX 6600. Rumors suggest that the budget option will be available towards the end of this month.
Presumably, custom RX6600 cards will be launched by more add-in boards partners (AIBs), than just Gigabyte. It is not clear if AMD will issue a reference card this year, as it did not for the RX6600 XT.
The leaked marketing assets confirm that 8 GB of GDDR6 VRAM is available on the RX6600 with PCIe 4.0 support. AMD will again target 1080p gaming, just like it did with the RX6600 XT. VideoCardz has observed that the RX 6600 has a shorter PCB than its XT sibling, albeit still with an 8-pin power connector.
The RX6600 will use a Navi 23 XL CPU. AMD has added 1,792 cores to the processor and 32 MB Infinity Cache. Although the GPU clock speeds are not known, its VRAM should be able to run at 16 Gbps using a 128-bit bus and yield a bandwidth of 256 GB/s. The pricing for the RX6600 has not been released.