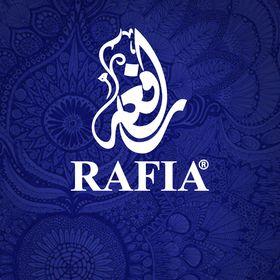 Pakistani Clothing Brand Rafia Opens its Outlet in London, UK
London, Great Britain – Rafia Designer Wear has officially opened its doors to the public. You may get a variety of women's Pakistani clothing and accessories here. Prices for the things are reasonable. Opening its first flagship shop on London's Bethnal Grn Road. It will be a one-of-a-kind shopping experience for people in Pakistan and India. The shop will be available to customers seven days a week, starting on Monday and ending on Sunday. There is a large selection of Pakistani formal wear, casual wear, kids' formal wear, scarves, and abayas for sale. Women's clothing, purses, shoes, accessories, and cosmetics are also available for purchase. At the outlet, they have access to a wide variety of antiques. The things sold at the retail location have been carefully selected by corporate professionals. To make customers feel at ease, the store was decorated accordingly. It's a friendly place where people may get what they need without feeling rushed.
Rafia Designer Wear Offers Beautiful Hand-Stitched Pakistani Dresses for Special Occasions & Events, Including Weddings, Eid, and Other Celebrations. The company's stunning outfits are perfect for any event since they are made with just the best materials and finishing touches.
The company's decision to open a store in London was motivated by a desire to better serve clients in that city. Since winter is coming, you may buy our classic and eye-catching Indian and Pakistani clothing selection from their shop for cheap costs. Classic and modern designer abayas and scarves are both available at Rafia, with the latter's collection being curated with the express purpose of making high-quality fabric easily accessible to its clientele. The fashion industry in Pakistan is now the fastest-growing sector of the economy. The fashion industry of Pakistan is well recognized for its production of formal and traditional Pakistani fashion apparel.
Women's clothes buying seasons tend to be hectic year-round. All of the women's clothing is current and influenced by the most cutting-edge styles. In addition, the designs reflect the national's cultural heritage and traditional beliefs. Rafia designer clothing has produced a list of the best designer dresses you need to add to your wardrobe, especially for the next winter season, to help you out. The new winter range has a wide variety of khaddar, linen, wool shawls, and other fabrics. Consequently, if you need a new winter outfit, you should visit Rafia's recently launched London location.
The Best Shopping Can Be Had at the Rafia Designer Wear Outlet
Customers at each of Rafia's retail sites not only enjoy a one-of-a-kind shopping atmosphere but also have access to a specialized selection of goods. With the goal of providing you with a more satisfying shopping experience and gaining and maintaining your trust, Rafia is currently expanding its retail locations around the world to better meet your needs and offer you a wider selection of high-quality designer dresses at prices that won't break the bank. They have a deep comprehension of how people's buying habits change due to the existence of outlet stores. Because of this, Rafia designer clothing plans to open new stores in London and other cities to offer its full collection of Luxury Pret, Casual Wear, Rafia Khas, Abayas, and more. The crew at Rafia is so on top of fashion trends that the designs they produce are flawless.
London (United Kingdom) – The long-awaited Rafia Designer Wear company has officially opened its doors in London. The store offers a wide range of Pakistani contemporary accessories as well as women's clothes. The items may be obtained at moderate costs. The brand's first flagship store, which just opened on Bethnal Green Road in London, is located there. As a consequence, customers from Pakistan and India will have a distinct and more delightful purchase experience. Customers will be able to visit the retail site seven days a week, from Monday to Sunday. Customers may buy a wide range of Pakistani designer clothes, including bridal gowns, casual wear, children's outfits, scarves, and abayas. They may also buy women's apparel, as well as purses, shoes, accessories, and beauty products. When customers buy at the store, they may also pick from a collection of vintage products. The items offered at the outlet were carefully chosen by personnel from the company's main office and delivered down to the outlet. The store's layout is intended to provide an environment in which consumers can shop with ease and convenience. They may shop for needs without feeling hurried since the ambiance is welcoming and inviting.
Hand Stitched Pakistani Dresses in Londo n,UK
Pakistani Clothes Brand Rafia is well-known for its hand-stitched Pakistani dresses, which are ideal for special occasions such as Eid, weddings, and holiday festivities. The company develops magnificent clothes that are appropriate for the occasion by using only the best quality fabrics and ornamentation.
They concluded that creating a new shop in London would be in the best interests of their customers there, and hence took the decision to do so. As the winter season approaches, you will be able to get our traditional and eye-catching Indian and Pakistani clothes to range from their site at drastically discounted prices. Rafia's selection of traditional and contemporary designer abayas and scarves has been picked with particular goals and is organized in such a manner that its consumers have access to high-quality fabric in a central location. The fashion business in Pakistan is presently growing at the quickest rate in the world. The Pakistani fashion industry is well-known for producing clothing with both formal and traditional characteristics. These outfits are classified as Pakistani fashion.
Whether it's the middle of winter or the middle of summer, the shopping season for women's clothing is usually very active. All of the women's apparel is designed with the most recent fashion trends in mind, and it pulls inspiration from those trends to stay current. Furthermore, the designs are inspired by the country's rich history, cultural legacy, and long-standing customs. To assist you, Rafia Designer Wear has compiled a list of the best designer dresses that you should add to your collection, particularly for the next winter season. This list only includes dresses suitable for wearing during the winter season. The current winter collection includes khaddar and linen collections, as well as wool shawls and a variety of other products. As a result, the Rafia branch that has just opened in London is the ideal place to go shopping for a new winter costume.
Rafia Designer Wear Outlet for the Best Shopping Experience
Customers who purchase at any of Rafia's various shops not only receive a one-of-a-kind shopping experience, but they also have access to a specialized range of items. As a result, Rafia is now expanding its outlets all over the world to provide you with a more pleasurable shopping experience, to earn and maintain your trust by bringing you a selection of high-quality designer dresses at prices within your budget, and to provide you with a wider selection of dresses to choose from. They have a thorough understanding of how the presence of outlet shops influences customer purchasing behaviors. As a consequence, they will be constructing more stores in London and other areas where Rafia designer apparel will provide its whole array of luxury prêt, casual wear, rafia khas, abayas, and much more. These stores will be open very soon. Rafia's design staff is consistently up to speed on the latest styles and trends, which is one of the reasons why their designs are of the finest quality.