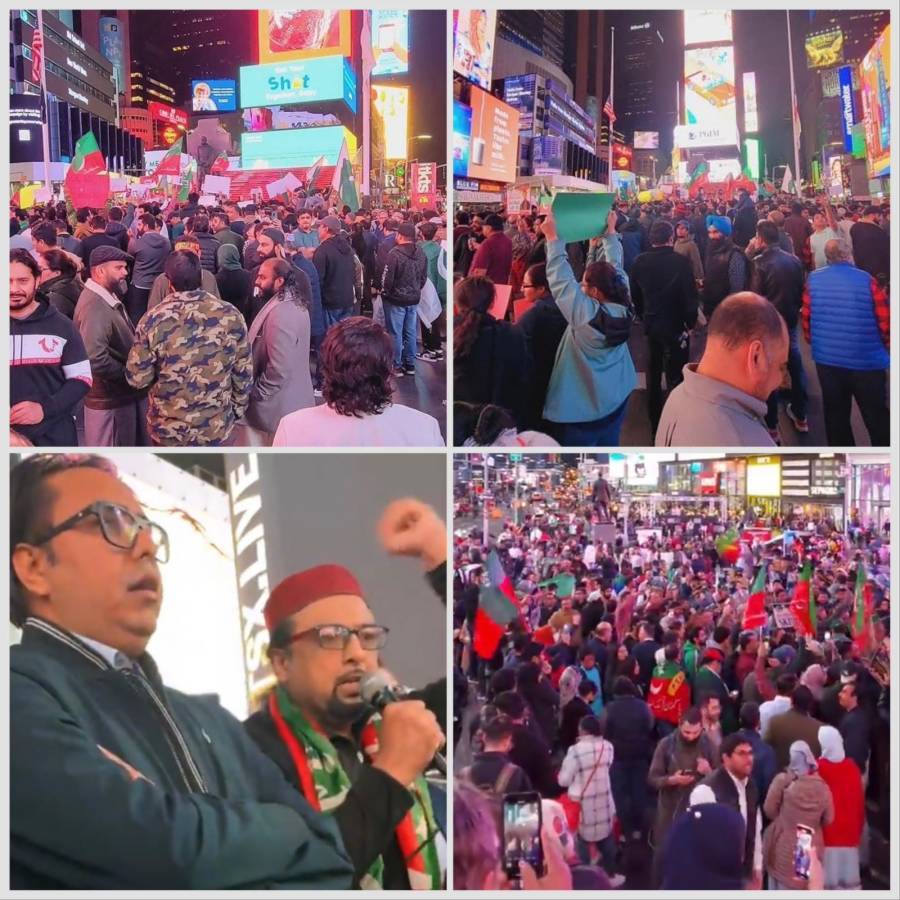 PTI workers protest against the arrest of Imran Khan in New York
Workers of Tehreek-e-Insaaf organized a demonstration against the arrest of Imran Khan in Times Square, the famous tourist center in the heart of Manhattan. In which hundreds of PTI workers from New York, Long Island, New Jersey and Connecticut participated. 
The protestors in groups chanted slogans against the government and the establishment, the participants carried PTI flags and placards with pictures of Imran Khan on them saying "Release Imran Khan", "Start you". We will finish it", "Stand with Imran Khan" etc. The demonstration continued from 8 pm to 10 pm local time on Tuesday night. 
Addressing the protestors, PTI New York leader Mirza Khawar Baig said, "We are indebted to Imran Khan for the love he always gave to overseas Pakistanis." We will not leave you alone during this difficult time. We are your voice and we will continue to record the protest till your release-"
PTI's central leader Shahbaz Gul, singer Sulaiman Ahmed, apart from prominent PTI leaders Mirza Khawar Baig, Amjad Nawaz, Parvez Riaz, Chaudhry Tanveer Asghar Bhangranwala, Zameer Chaudhry and others participated in the demonstration.