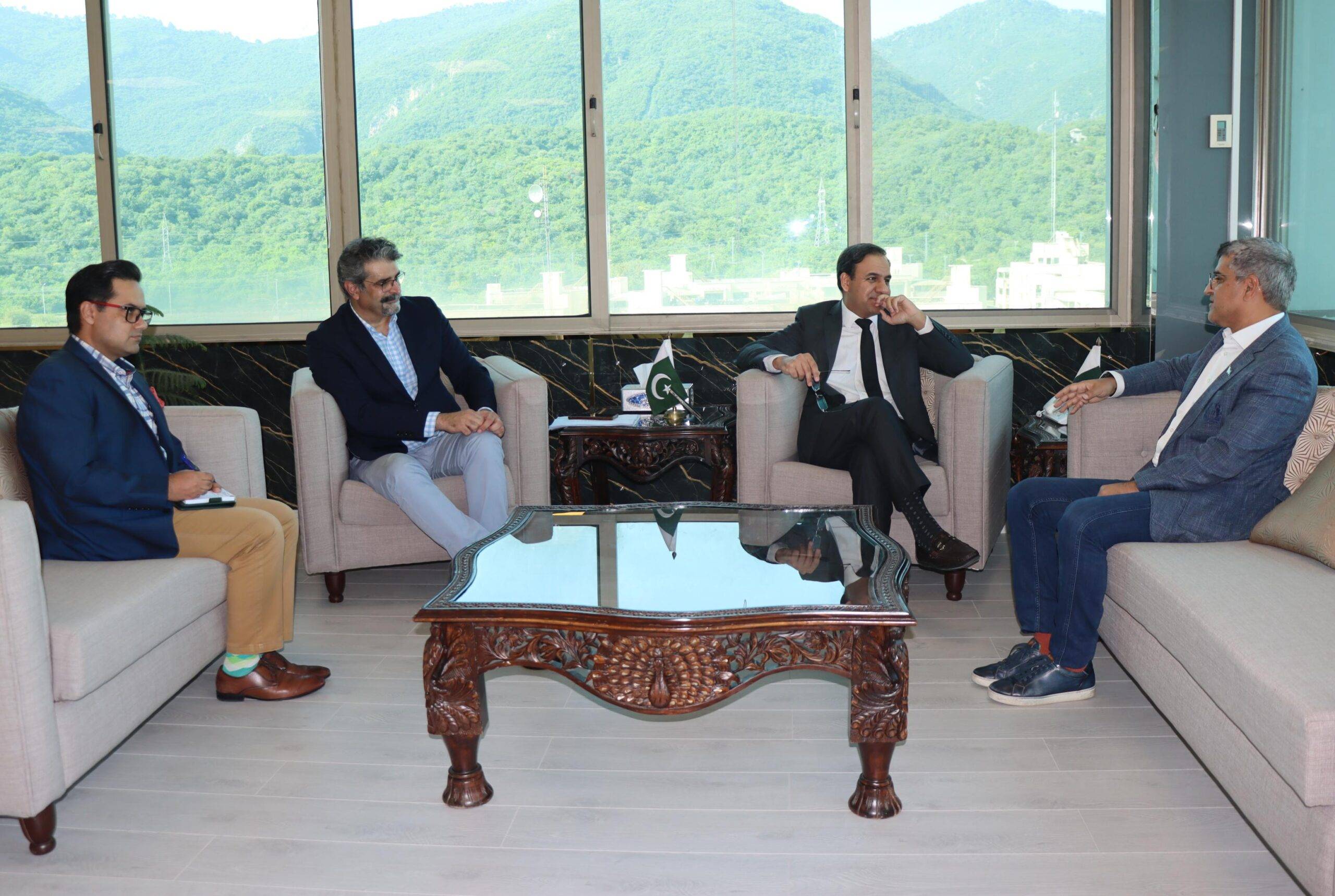 Caretaker Federal Minister for IT Collaborates with CEO of Jazz in Key Meeting
In a significant development for Pakistan's telecom industry, the Caretaker Federal Minister for Information Technology, Dr. Umar Saif, held a crucial meeting with Amir Ibrahim, the CEO of Jazz, one of the leading telecom providers in the country. This meeting touched upon several critical aspects of the telecom sector, with a particular focus on the impending 5G spectrum auction and the enhancement of telecom services in Pakistan.
5G Spectrum Auction Takes Center Stage
The centerpiece of the discussion revolved around the eagerly anticipated 5G spectrum auction. Dr. Umar Saif revealed that this auction is scheduled to take place in the coming months, marking a significant leap forward in Pakistan's telecommunications landscape. The deployment of 5G technology promises to revolutionize the way Pakistanis connect and communicate, offering faster speeds, lower latency, and enhanced connectivity.
Commitment to Quality Telecom Services
During the meeting, Dr. Umar Saif reiterated his commitment to improving the quality of telecom services in Pakistan. He emphasized that the existing limitations in bandwidth offerings have led to suboptimal experiences for consumers. In his pursuit of enhancing customer satisfaction, Dr. Saif sees the rollout of 5G as a pivotal solution.
Benefits of 5G Technology
Dr. Umar Saif highlighted that the introduction of 5G technology will bring numerous advantages to the telecom sector and, more importantly, to the people of Pakistan. Some of the key benefits include:
Enhanced Service Quality: 5G technology is poised to offer significantly improved service quality, ensuring that consumers receive top-notch connectivity and performance.
Faster Data Speeds: With 5G, data transfer speeds will be substantially faster, allowing for seamless streaming, quicker downloads, and smoother online experiences.
Lower Latency: Reduced latency means near-instantaneous response times, which are crucial for applications like online gaming, video conferencing, and the Internet of Things (IoT).
Market Preparation: Dr. Saif's meetings with various telecom CEOs, including U Phone and Zong, are part of a broader effort to prepare the market for the upcoming 5G auction. This proactive approach aims to ensure a smooth transition to 5G technology.
In conclusion, the collaborative efforts of the Caretaker Federal Minister for IT and the CEOs of prominent telecom companies, including Jazz, signify a commitment to advancing Pakistan's telecom sector. The impending 5G spectrum auction is a significant milestone that promises to elevate the country's digital connectivity and offer a world-class telecommunications experience to its citizens. As the nation eagerly anticipates the 5G era, these strategic meetings serve as a testament to Pakistan's determination to embrace technological progress and innovation.