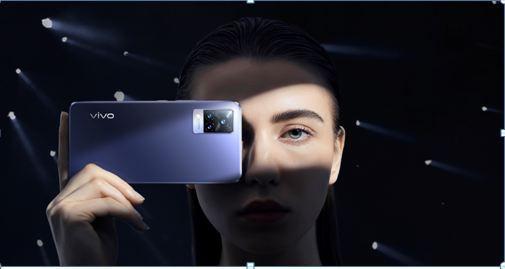 Achieve the Studio-Quality Look in Your Selfies with vivo V21's AI Night Portrait
In the past couple of decades, selfies have taken the world by storm, deep-rooting themselves into our social culture. They have, without a doubt, become the most popular form of self-expression and presentation. Millennials and Gen-Z continuously experiment with their phone's front cameras to achieve the perfect self-portrait; one that resonates with their sense of self.
The quest for achieving the most stunning selfies has resulted in a demand for exceptional front cameras. Smartphone manufacturers understand this and are working round the clock to implement cutting-edge technology and features in the front-facing cameras of their devices. Front cameras have considerably matured in recent years, eliminating some of the major photography challenges.However, one of the biggest challenges thatstill remain is capturing crystal sharp and stable images in low lighting.
As a consumer-centric brand, global smartphone brand vivo is working towards solving this problem once and for all. vivo understands its younger audience and its aspirations to lead and set newer trends. With the singular objective to set new benchmarks for front camera capabilities and empower users to capture their real selves, vivo has been working hard to redefinethe selfie capabilities of smartphones.With each newlaunch of a V series smartphone, the brand addresses the pain points of front-camera photography and videography.
Keeping the legacy alive, the premium V series is back to woo the smartphone enthusiasts with the ultimate night selfie experience. Recently launched, vivo V21 front camera is one of the few smartphones to arrive with OIS support and a44MP OIS Night Selfie System, which delivers an unparalleled selfie experience. The innovative OIS technology is a game-changer,making it a perfect choice for the selfie-loving generation and aspiring photographers.
vivo's intelligent technology unlocks a whole new world of possibilities with AI integration for photography enthusiasts. The newly advanced AI Night Portrait feature allows the users to take well-composed night shots without the stress of noise and uneven exposure. The AI Night Portrait feature includes multi-frame noise reduction and AI high-definition technology that easily focuses on and captures any subject, resulting in a studio-quality look.
With AI Night Algorithm, the camera easily differentiates between the subject and the background and uses software/post-processing to brighten up images. Equipped with AI brightening and AI noise reduction, it can easily fix details of night portrait shots and deliver stunning selfies, even in the darkest of environments.
Here is how AI Night Algorithm works for you to achieve perfect capture even in low light:
Imagine you are out with your friendsat dinner and want to capture this moment, but the uneven lighting and high shadows in the frame spoil everything. With AI Night Portrait, you can now capture the true essence of that moment with just one tap! It reduces noise and increases exposure levels automatically,allowing you to capture crystal clear pictures of the moment without any compromise on quality.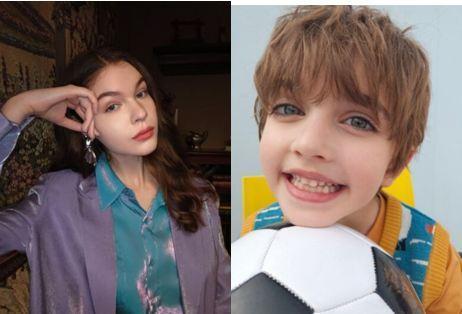 We all have experienced moments when there's barely enough light to click a decent photograph, whether we are outdoors at night or in a room without any viable light source. Taking a good selfie feels next to impossible in these scenarios, but thanks to vivo V21, that will never be the case again. No matter what time of night it is or how dark your surroundings are, the V21 always delivers! The 44MP OIS Super Night Selfie, Dual Selfie Spotlight, AI Night Portrait with AI Night Algorithm in V21 are redefining the dynamics of night selfies.
In all, the V21's powerful selfie camera enablesusers to capture lasting memories without the need for a professional kit. Without a doubt, the vivo V21 exceeds customer's expectations and is a game-changer for all selfie lovers.