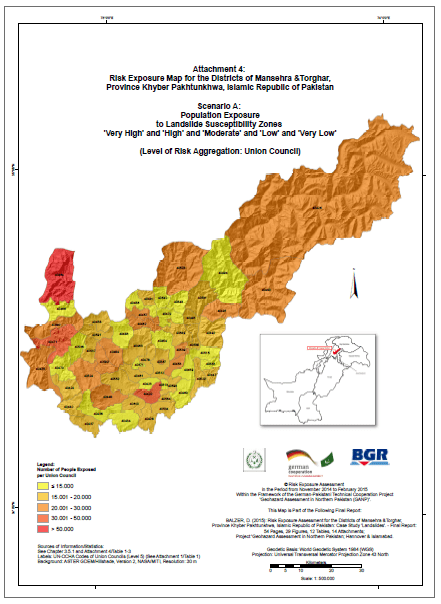 Germany Supports the Disaster Risk Reduction in Pakistan
Germany Supports the Disaster Risk Reduction in Pakistan
Islamabad: Some of the biggest challenges of this century are rapid population growth, high levels of rural-urban migration and diminishing natural resources.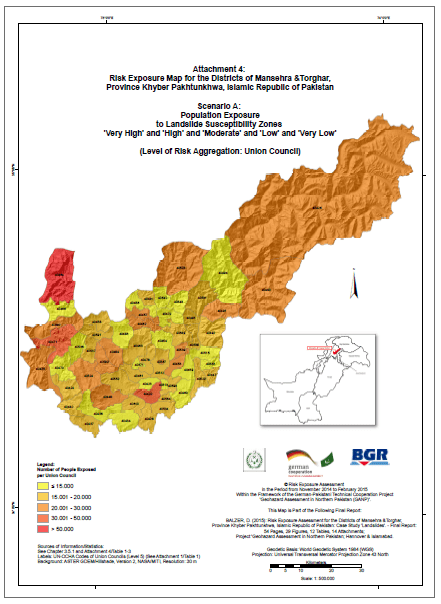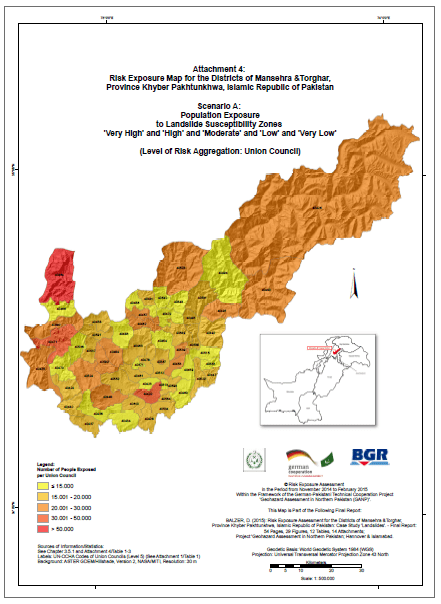 On the International Day for Disaster Reduction (13 October), Germany shows again its supports to promote global risk-awareness and disaster reduction. Currently, Germany chairs the Platform on Disaster Displacement. In Pakistan, the German government supports initiatives which help in reducing the risks to natural disasters. Within the scope of the German-Pakistani Project 'Geohazard Assessment in Northern Pakistan (GANP)' (2009-2015), a Risk Exposure Assessment (REA) has been carried out for the Districts of Mansehra and Torghar, Khyber Pakhtunkhwa Province. The objective of this study was to quantify the endangered population and selected infrastructural elements at risk from landslide hazards, and draft recommendations. On behalf of the Federal Ministry for Economic Cooperation and Development (BMZ), this work is being carried out under the project "Promoting Resilience of Khyber Pakhtunkhwa against Natural Disaster Impacts", jointly implemented by the Federal Institute for Geosciences and Natural Resources (BGR) and the Provincial Disaster Management Authority of Khyber Pakhtunkhwa (PDMA KP).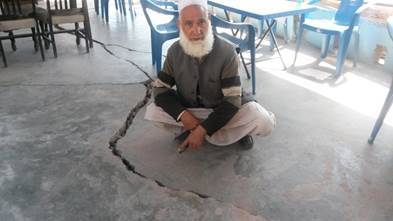 This year, the focus is on the Sendai Framework's Target B, which aims at reducing the number of people affected by disasters by the year 2030.
Germany will continue to support its partner countries through bi- and multi-lateral development projects in strengthening capacities for disaster risk reduction at all levels.