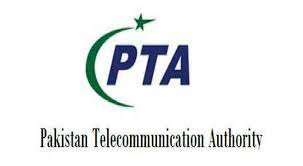 Pakistan Telecommunication Authority
CLARIFICATION
Islamabad (11th October, 2022) Apropos an article titled 'Prompt action needed against elements who failed DIRBS for minting money" published in Flare Magazine (Sept 15 – Oct 15, 2022), it is stated that the article makes unfounded claims and assumptions. Pakistan Telecommunication Authority (PTA) categorically denies the baseless allegations presented in the article regarding Device Identification Registration & Blocking System (DIRBS).
Pakistan has the distinction of implementing the world's first open-source, full-fledged Device Identification, Registration and Blocking System (DIRBS) in 2018. This system has the ability to identify all the IMEIs connected on Pakistan's mobile network and categorize them based on their compliant status.  The article states that "Thousands of people are engaged in the business of tampering with IMEI numbers in Pakistan…" it is clarified that DIRBS is actively identifying cloned/duplicated IMEIs that are connected on local networks and after analysis, they are blocked accordingly. Identification of re-programing IMEI is a continuously evolving process and PTA is vigorously pursuing all such identified cases and taking technical measures to curb the same.As soon as cloned/duplicated IMEIs are identified, an SMS is sent to all such users intimating them to provide proof of device being genuine. In case a genuine device is duplicated, such device is paired with users' mobile number whereas all other duplicated IMEIs are blocked. To the article's claim of PTA's "[failure] to remove drawbacks and flaws", it is clarified that till date, DIRBS has identified over 29.56 million replica/fake IMEIs as well as over 880,780 IMEIs which were identified to be cloned and were promptly blocked on local networks. Furthermore, PTA is also reporting all such cases to FIA to act against such entities involved in re-programming of IMEIs.
To highlight the success of DIRBS, it is stated that prior to the system's implementation, formal import recorded by Federal Board of Revenue (FBR) was 17.2 million mobile devices in 2018 which jumped to 28 million in 2019 and to 38 million in 2020. This increase reflects the impact of DIRBS towards curbing the informal channel imports and contributing towards Government revenue collection via formal imports. This is also a strong testament to the confidence shown by both businesses and individual consumers in DIRBS in avoiding the alternative use of illegal mobile devices.
Furthermore, the article's speculative, wholly unfounded and unsupported allegations regarding involvement of PTA employees in the "business of changing IMEIs numbers" is strongly rejected. It is regretted that the writer published this article with embellishments and uninformed guess-work without reaching out to PTA for official comment.