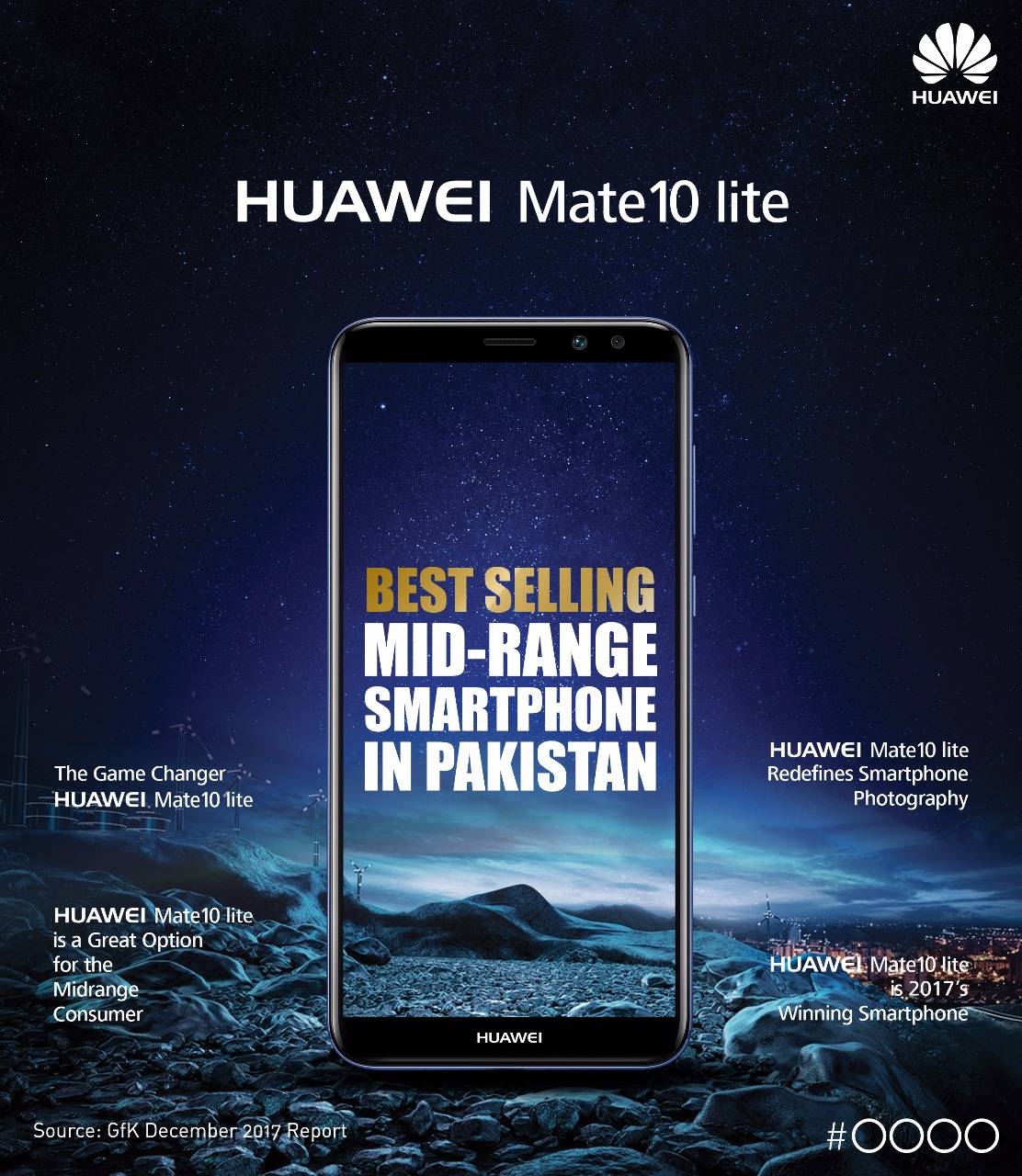 Pakistan's Favourite Mid-range Smartphone is HUAWEI Mate 10 lite
Pakistan's Favourite Mid-range Smartphone is HUAWEI Mate 10 lite
HUAWEI Mate 10 lite Emerges as the Mid-range Bestseller
HUAWEI Mate 10 lite Crowned as the Top-selling Mid-range Smartphone
Pakistan has shown tremendous love for the HUAWEI Mate 10 lite making it the category bestseller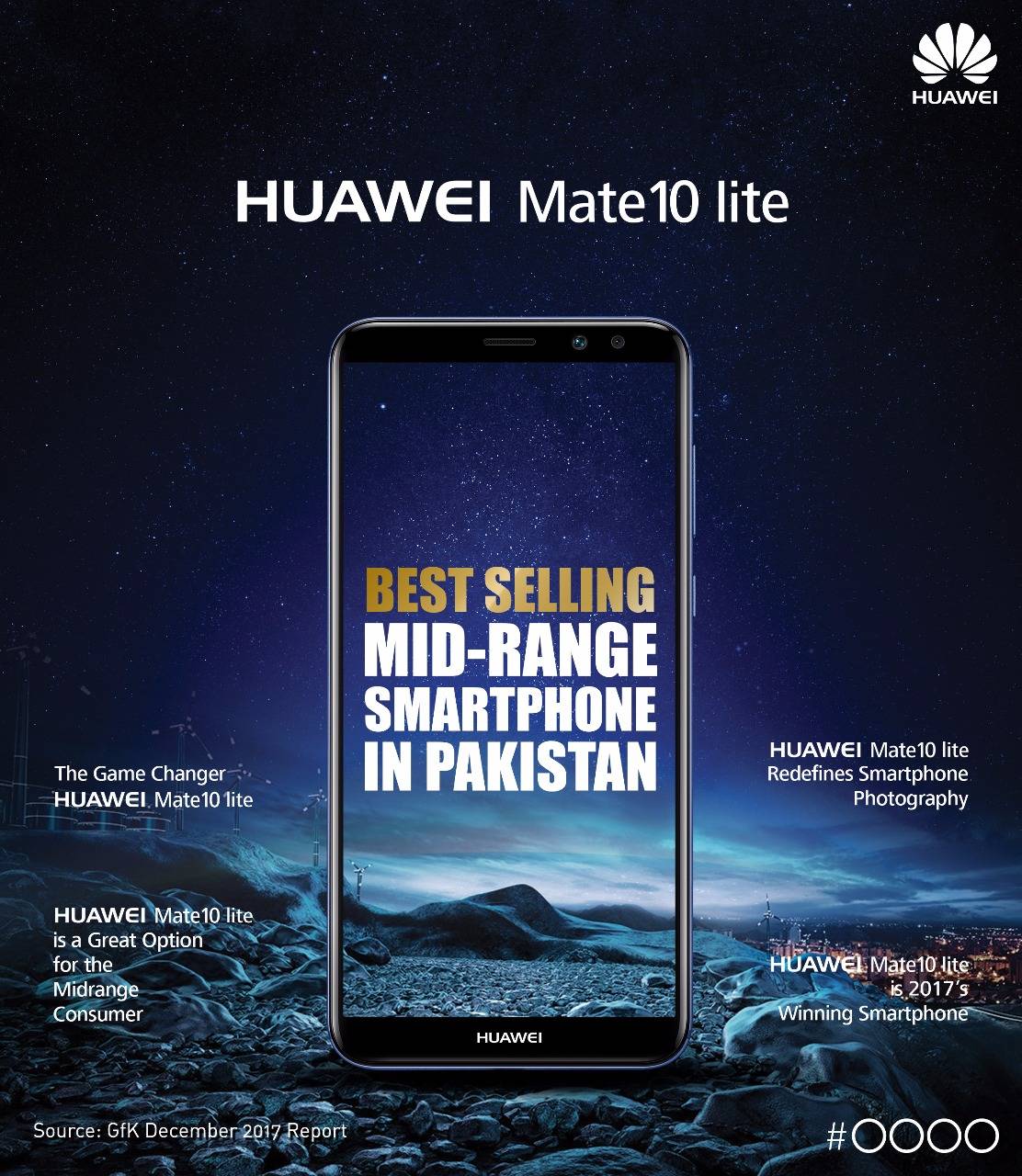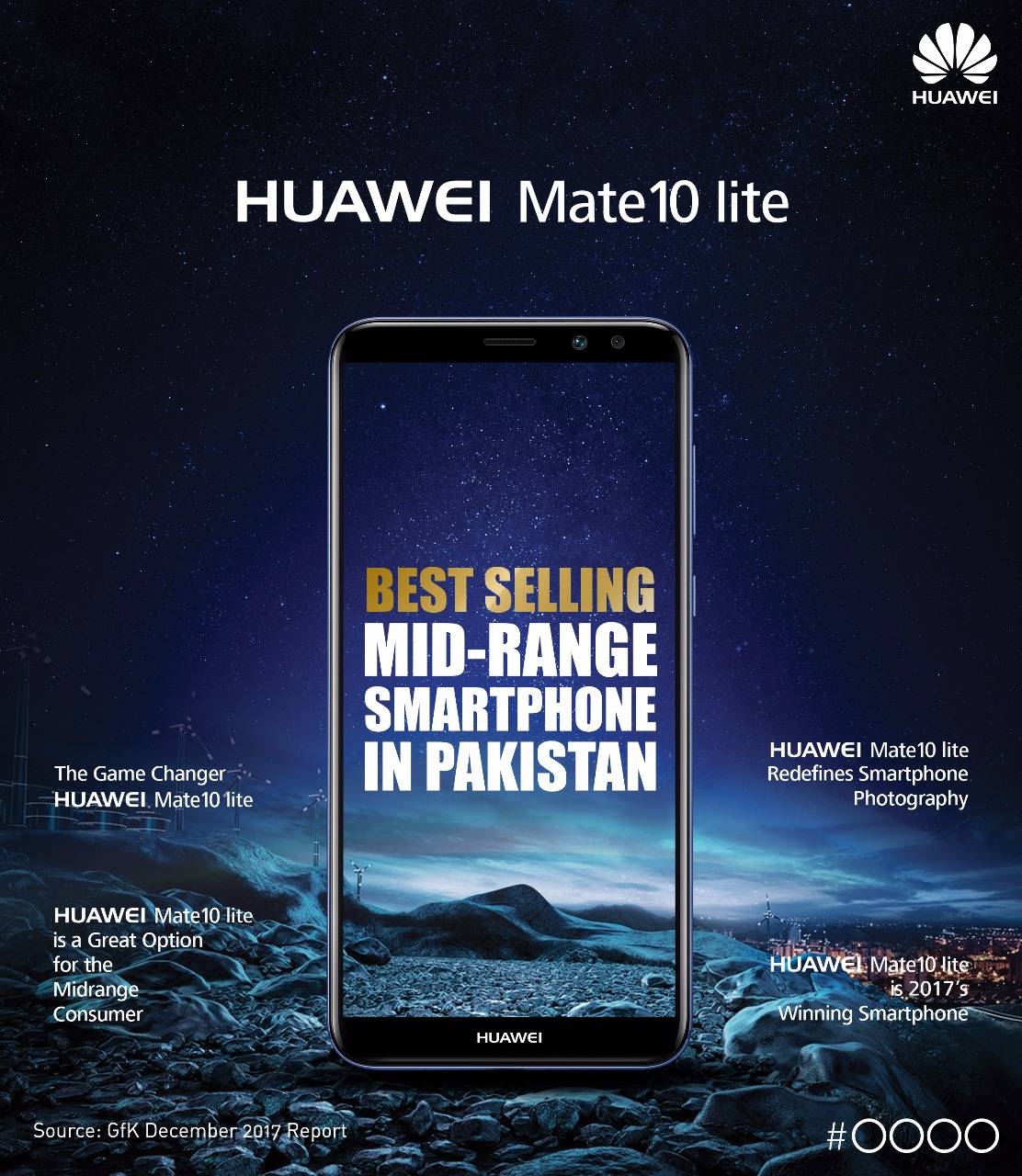 Lahore – 01 February, 2018: HUAWEI has received an overwhelming response from Pakistanis making it one of the most popular brands in the country. According to the latest GfK report, HUAWEI Mate 10 lite took the top spot in the mid-range segment (USD 200/- to 300/-) in the month of December 2017 over all other smartphone brands. Along with other HUAWEI smartphones, the market share in the mid-range segment bumped to 40% in December, 2017.
HUAWEI Mate 10 lite outshines all other mid-range smartphones by being the world's first smartphone with FullView display and four cameras. The device is a hit among selfie lovers making it a true Selfie Superstar. With an upcoming Face Unlock + Augmented Reality Lens update, the experience is going to be euphoric. People can have the ultimate convenience and efficiency of unlocking their HUAWEI Mate 10 lite just by looking at it.
Talking about the commercial success of the HUAWEI Mate 10 Series, Blueking, General Manager, HUAWEI Consumer Business Group – Pakistan said: "HUAWEI is elated to see such a superb response for its smartphones in Pakistan. Our products are an amalgamation of smart mobility and superior quality, which is why consumers love them. We deliver the best experience to people, surpassing their expectations by going the extra mile."
The HUAWEI Mate 10 lite boasts an Octa-core HiSilicon Kirin 659 chipset with 4GB RAM. Already acclaimed as the Selfie-Superstar, this device has more reasons to excite people. It delivers a power packed combination of stunning photography and 5.9" Full-View display. The 13MP front camera and 16MP rear camera are each paired with a secondary 2MP camera to capture amazing selfies and pictures. A Smart-Selfie Toning Flash lights up to capture crisp images in low-light conditions.
###