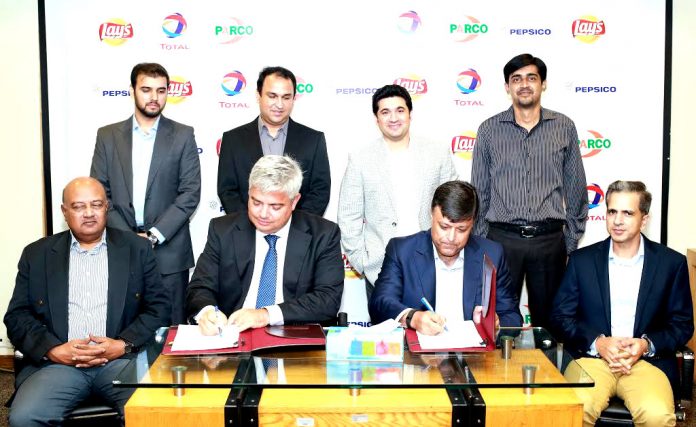 Pepsi Co And Total Parco Sign Exclusivity Agreement
islamabad: August 16, 2016: PepsiCo and Total Parco Pakistan Limited signed an agreement for the set up of a dedicated placement of Frito Lays snacks such as Lays, Wavy, Cheetos, Kurkure and Quaker at shops on the Total Parco retail network.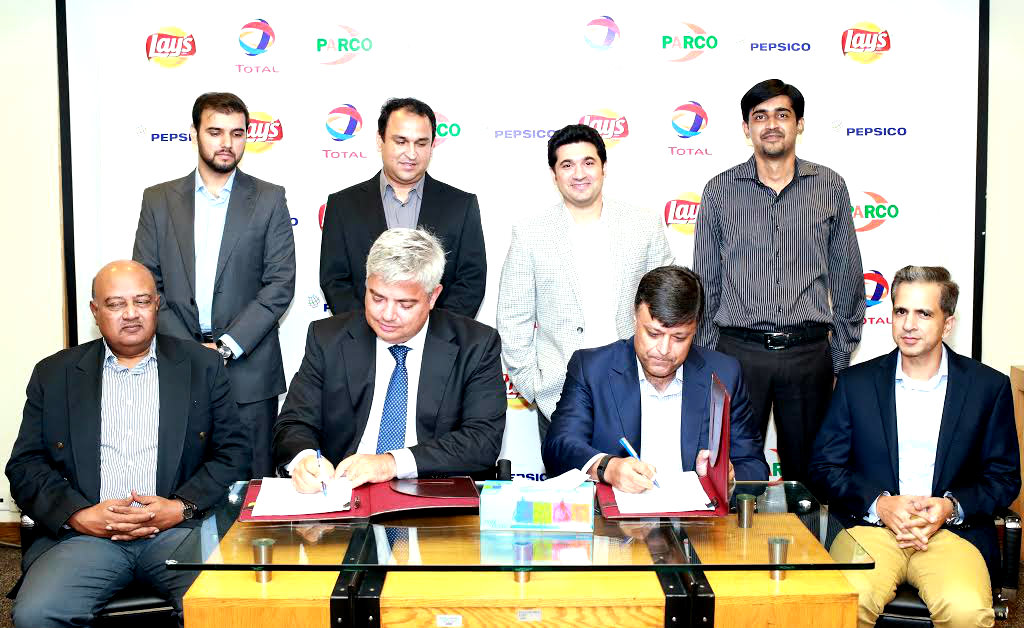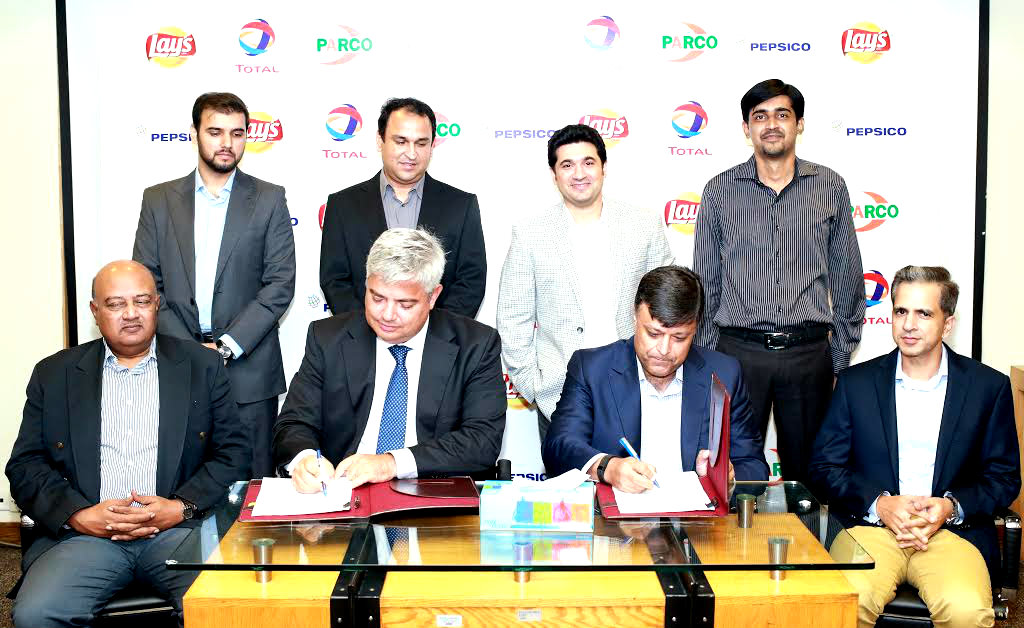 The agreement was signed by Mr. Olivier Sabrie, CEO Total Parco Pakistan Ltd and Mr. Jahanzeb Khan, VP-GM PepsiCo, in the presence of senior management from both companies, such as Mr. Sohail Farookhi, VP Commercial Total Parco, and Mr. Omer Malik, GM Foods Frito Lays, and Mr. Ali Khan, Head of Sales-Foods. Other participants from both companies included Mr. Husnain Qayyum, Manager Marketing, Mr. Mehroze Hassan, Manager Shops & Food Services, and Mr. Ahmed Zaheer, Asst. Manager SFS from Total Parco. Mr. Muhammad Khosa, Director Key Accounts & Capability, Mr. Zaki Uddin Khalid, Sales Lead and Mr. Nazim Kahlon, Sales Planning Manager, were present from PepsiCo management. This agreement paves the way to make Pakistan's favorite snacks available at even more locations across Pakistan. PepsiCo believes in partnering with socially responsible, reputable business partners to maintain its commitment of delivering hygienic and fresh snacks to its consumers.