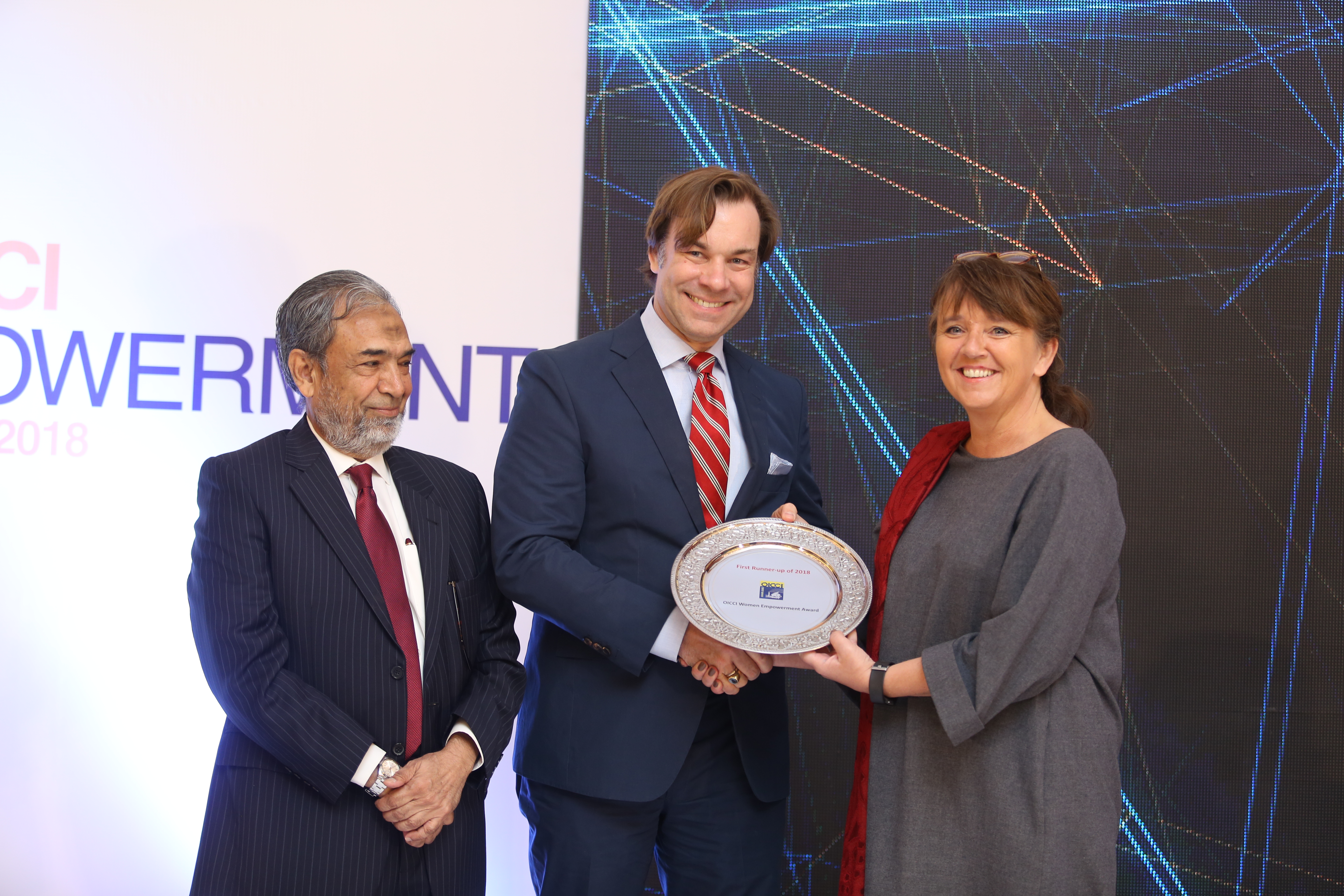 Telenor Pakistan champions in Diversity and Inclusion
Receives Employer of Choice Award for Gender Balance and OICCI WomenEmpowerment Award
Inrecognition of its diversity and inclusion initiatives, Telenor Pakistan haswon the Employer of Choice Award for Gender Balanceby the International FinanceCorporation (IFC) and Pakistan Business Council (PBC)and another accolade atthe OICCI Women Empowerment Awards while competing against 39 otherorganizations.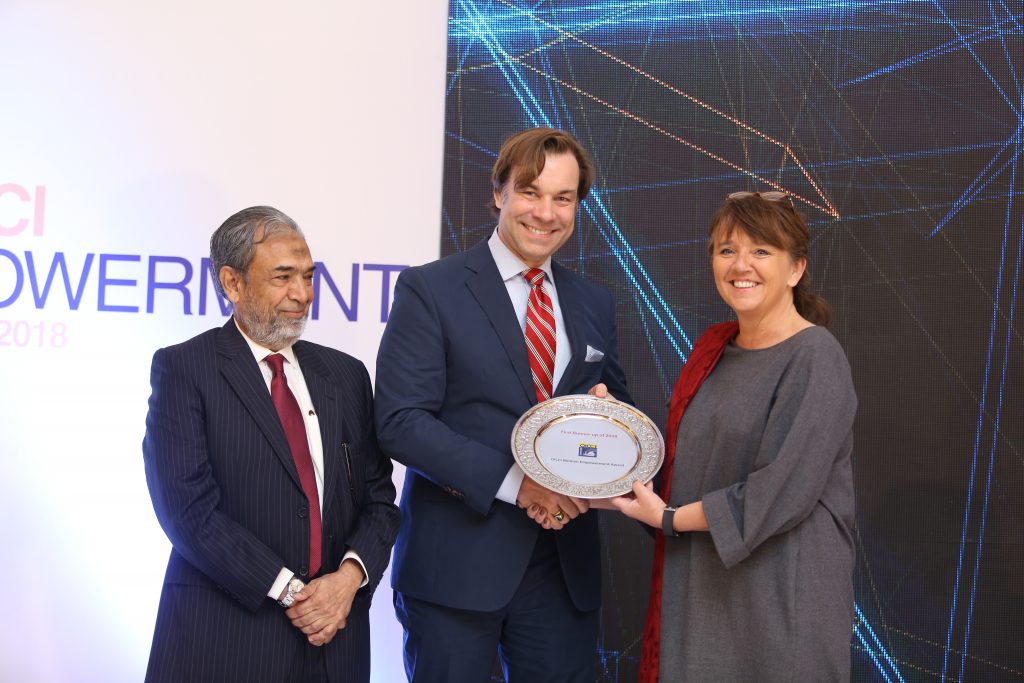 Both award ceremonies were held in Karachi recently where Umair Mohsin,VP Circle South at Telenor Pakistan received the Employer of Choice award and Lene Gaathaug, Chief Human Resource Officer at Telenor Pakistan, received the accolade of first runner-up at OICCI Women Empowerment Awards.
"Thisrecognition on two different platforms validates our efforts towards enablingfemales in the corporate sector" said Irfan Wahab Khan, CEO at Telenor Pakistan."This strengthens our aim to continue establishing best practices for diversityand inclusion in the industry. We strongly believe that only by empoweringwomen to contribute towards developing the socio-economic sphere can we achieveour collective organizational and national development goals."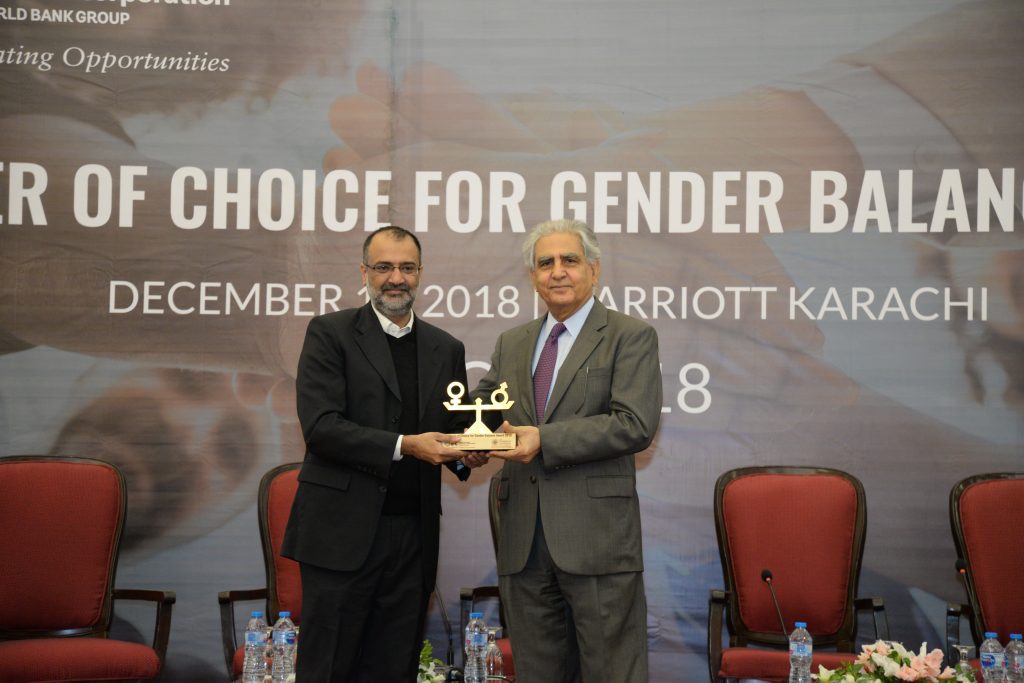 "We are proud to receive these awards and thank PBC, IFC and OICCI for the honor," said Lene Gaathaug, Chief Human Resource Officer at Telenor Pakistan. "Our workplace at Telenor Pakistan champions an environment that not only enables females but also embraces diversity be it of gender, ethnicity, background or abilities. It is our belief that through diversity and inclusion we can better understand our customers' evolving needs and continue empowering societies."
The Employer of Choice Awards for Gender Balance recognized Pakistani employers that demonstrate a commitment to equal opportunity for women in the workplace. To be awarded,organizations were required to demonstrate how they are addressing gender equality across a number of benchmarks including leadership, flexible working, learning and development, remuneration and performance.
The OICCI Women Empowerment Award recognized organizations demonstrating diversity and inclusion best practices that set high benchmarks for visible and genuine executive commitment and enablement of female employees along with initiatives that maximize potential of female talent while also influencing the outside world to take up similar initiatives.
Over the years, Telenor Pakistan has taken solid measures to make its work space enabling and empowering for women. Besides facilities like flat six-month paid maternity leave, an in-house daycare center, driving classes for female employees, and endless opportunities to learn and grow, the organization runs programs like 'NayaAghaaz' to promote inclusion and prepare women to start afresh after a career break.