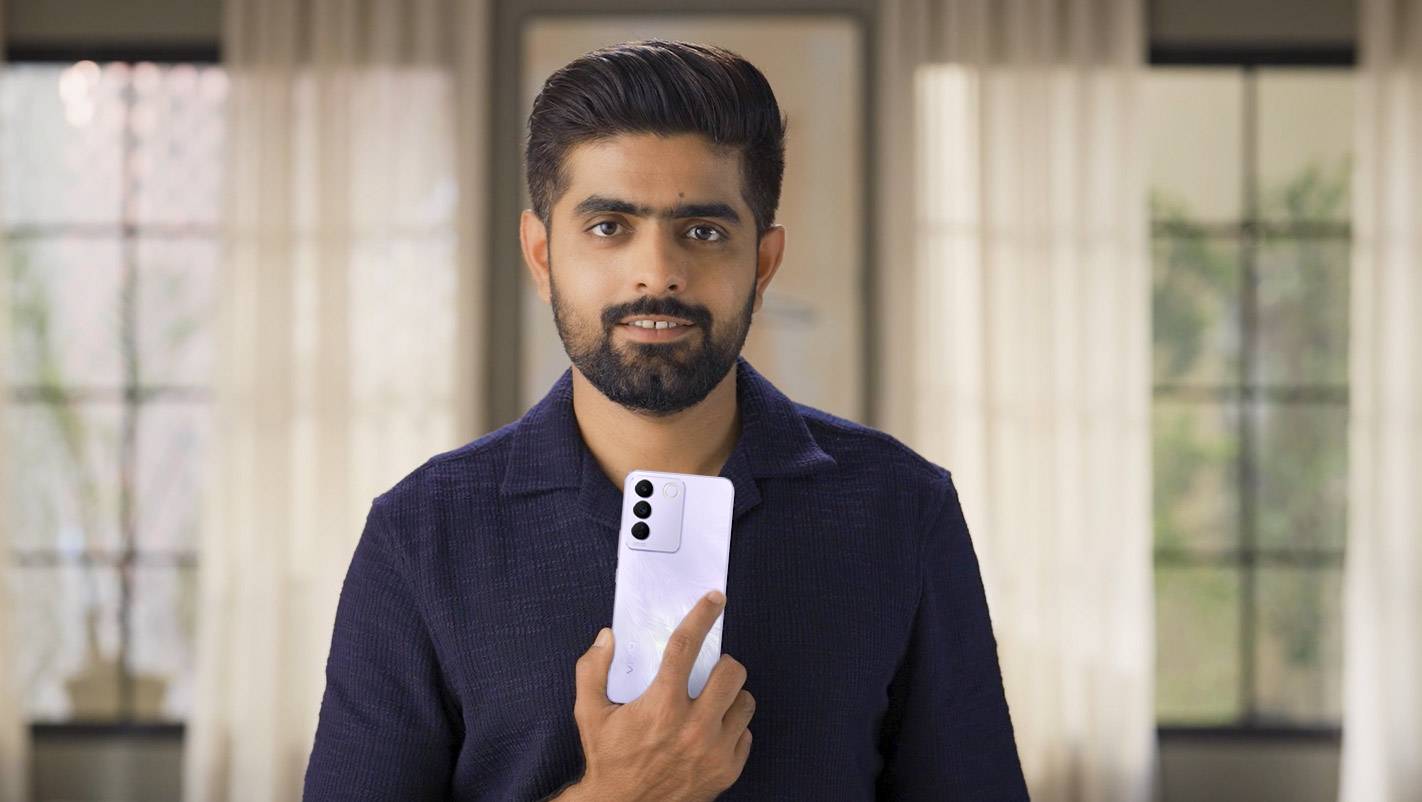 The vivo V27e and Babar Azam make a winning combination for a more innovative generation!
Vivo, a global technology brand, has announced that Babar Azam, the highly respected captain of the Pakistan Cricket team, will continue to be the official brand ambassador for Vivo's latest V Series smartphone — vivo V27e. This partnership reflects Vivo's commitment to providing users with top-of-the-line mobile phone technology and an unparalleled user experience. Through this collaboration, Vivo aims to strengthen its market position and engage with users deeper.
Babar Azam expressed his excitement to continue his partnership with vivo, a company he admires for its innovation and focus on the consumer. He praised the V27e for its exceptional camera capabilities, thanks to the 64MP OIS Ultra-Sensing Camera and its sleek and elegant design. The V27e boasts modern hardware updates, a 4600mAh battery, and a 66W FlashCharge technology, making it a standout device with state-of-the-art technologies like Low-Light Portrait, 4D Game Vibration, and Optical Image Stabilization.
As Vivo's brand ambassador, Babar Azam will help reinforce its image and deliver unparalleled mobile phone experiences to its customers. Zohair Chohan, Director of Brand Strategy at Vivo Pakistan, emphasized Vivo's commitment to innovation, cutting-edge design, and perfection in their products to provide the best for their customers. The upcoming V27e launch is highly anticipated, and it could shake up the Pakistani market with its innovative features. Stay informed of the latest news at https://www.vivo.com/pk/activity/v27e-launch.