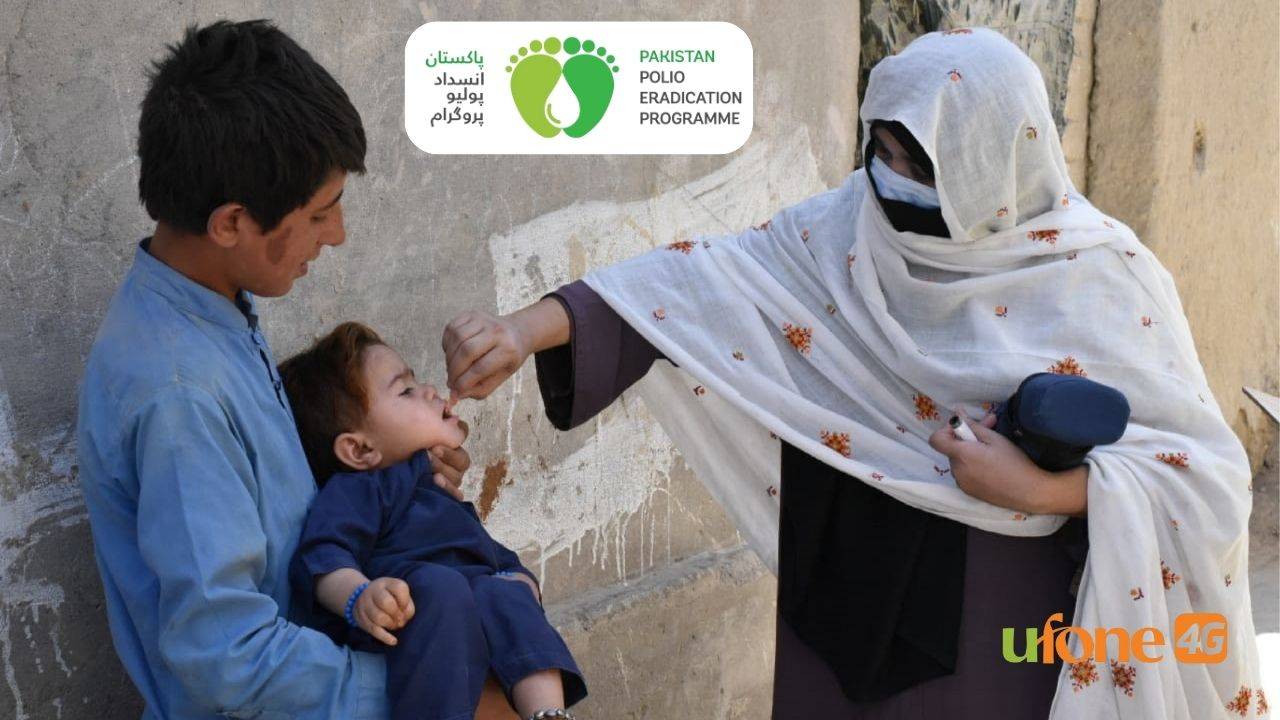 Ufone 4G and Pakistan Polio Programme join hands for Polio eradication in Pakistan
Ufone 4G, a Pakistani Telecommunication company has embarked on a shared initiative with the Polio Eradication Initiative (PEI) in Pakistan to raise awareness amongst the citizens regarding the importance of polio eradication through vaccination. In pursuit of this mission, Ufone 4G has launched an extensive SMS broadcast across the districts of Khyber Pakhtunkhwa (KPK), South KPK, Balochistan, Sindh, Punjab and Islamabad, ensuring that the message reaches far across Pakistan.
Ufone 4G exemplifies a firm dedication to promoting transformative change in society. The vaccination drive by the Polio Programme is scheduled to commence on May 15, 2023. This initiative reflects Ufone 4G's commitment to go above and beyond not just as a telecom service provider but also by promoting social welfare and making a positive impact by tailoring its initiatives to meet community needs.
Speaking about the initiative, Syed Atif Raza, Chief Marketing Officer, Ufone 4G, said, "Being a Pakistani and a socially responsible company, Ufone 4G through its collaboration with the Polio Programme strives to ensure that every child receives essential polio vaccination in the country. Through our joint campaigns, community outreach programs and widespread network, we aim to disseminate our message throughout Pakistan. Our objective is to create awareness and foster a sense of urgency regarding the importance of polio vaccination. Furthermore, by working hand in hand with the Polio Programme, we endeavor to eliminate polio and safeguard the health, well-being and the future of children in our society."
Also sharing his thoughts, Dr. Shahzad Baig, the National Coordinator of the National Emergency Operations Centre (NEOC) said, "The Polio Programme is glad to partner with Ufone 4G in our fight against polio. Together, we'll use Ufone's 4G network to spread our message in every corner of the country. By pooling our resources and expertise, we're committed to leaving no stone unturned in our quest for a polio-free future for every child in Pakistan."
With a deep commitment to the well-being of individuals, Ufone 4G endeavors to be a shining example of unwavering determination and bring a positive change in the lives of people of Pakistan.