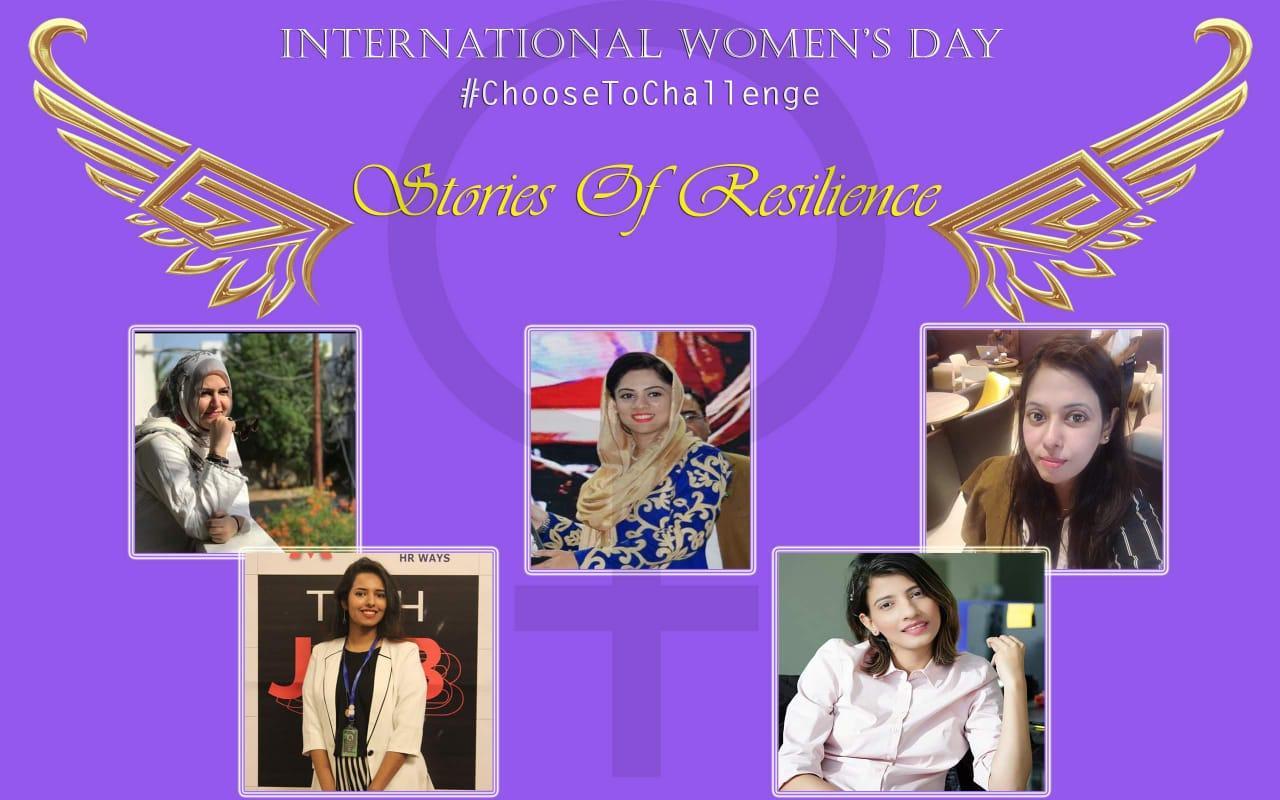 Women's Day "A woman of resilience"
Umber Umer
"A woman of resilience"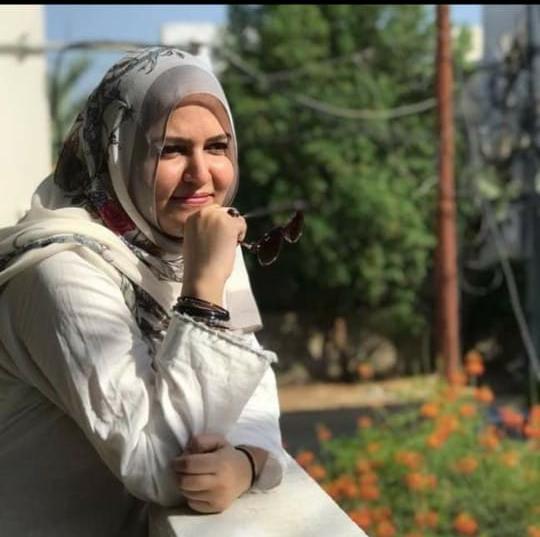 Umber is an Entrepreneur at ESSIZ and mother of two. She designs clothes for men and kids.  She is a self-taught designer and believes in learning by doing. Her journey as a designer takes her to where she is today, her designs are sold not only in Pakistan but in the USA, UK, Canada, Spain, Germany, Middle East, Australia, New Zealand and Azerbaijan.
She did an entrepreneurship course from IBA to learn and improve business skills, networking and customer relations.
Umber proved that even if you don't have the formal training, you can make up for it with passion and hard work. This approach doesn't work for all fields, but if you're willing to put in the work and learn by doing, you might be able to make it big.
Madiha Shamim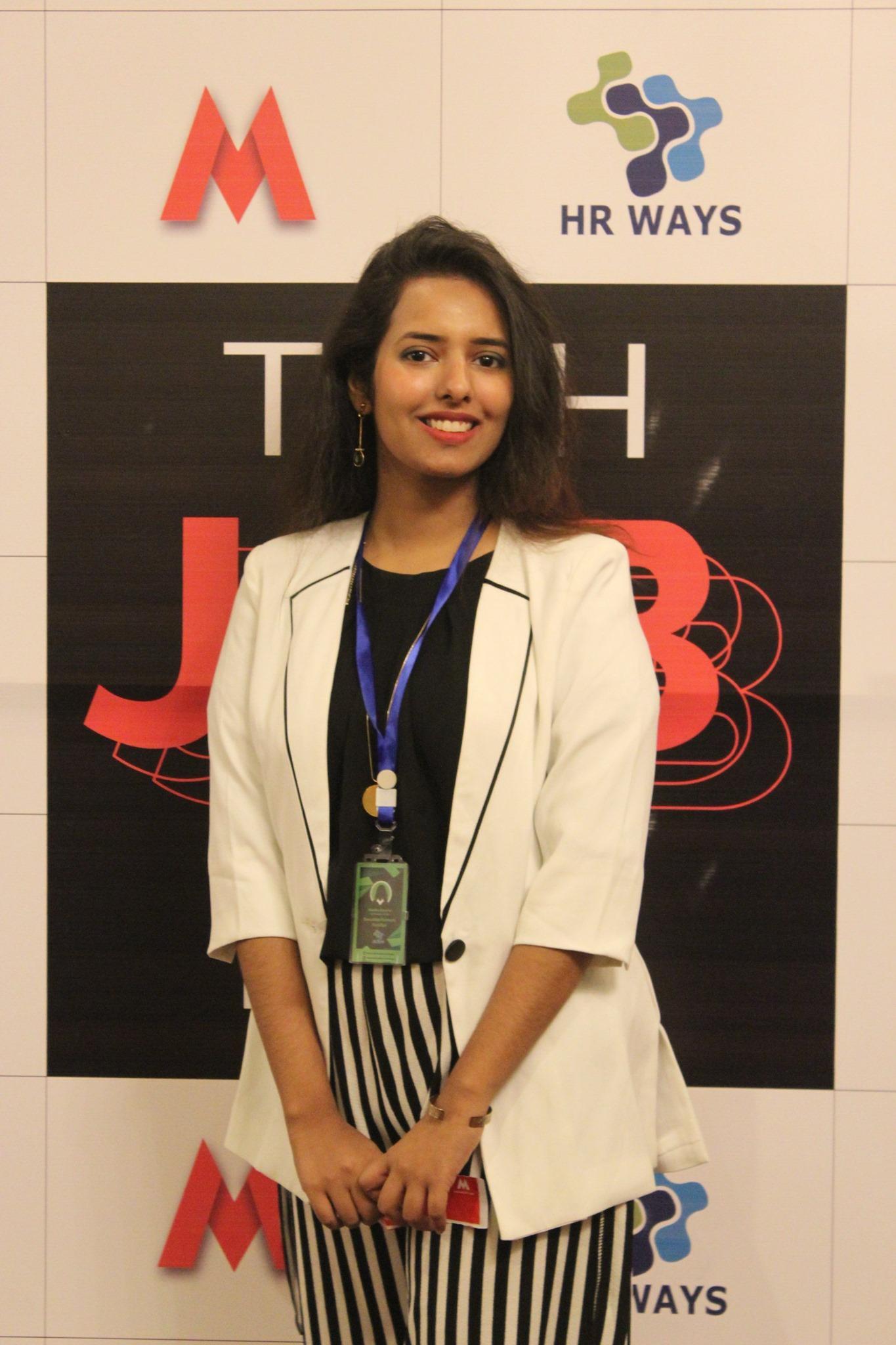 "Young girl changing the tech world"
Madiha is an Entrepreneur at Heart and Co-Founder of Pakistan's only dedicated Tech Recruitment Agency – HR Ways
She's been the Finalist at Women in Tech2020 Powered by Standard Chartered Pakistan among 300 Technology Startups owned by Women
During her career, she's contributed in making tech teams for over 150+ companies, led multiple job events in industry and academia, catered strategic partnerships with renowned brands and conducted CSR activities such as job drives during tough Covid times.
Her Startup HR Ways' clientele extends to way beyond Pakistan. The company also has expanded into tax and IT Outsourcing adding added streams of revenues.
For upcoming years, Madiha is looking to forward to launch her HR Tech Products in market to transform technical hiring and improve technology oriented expansion.
Iqra Hameed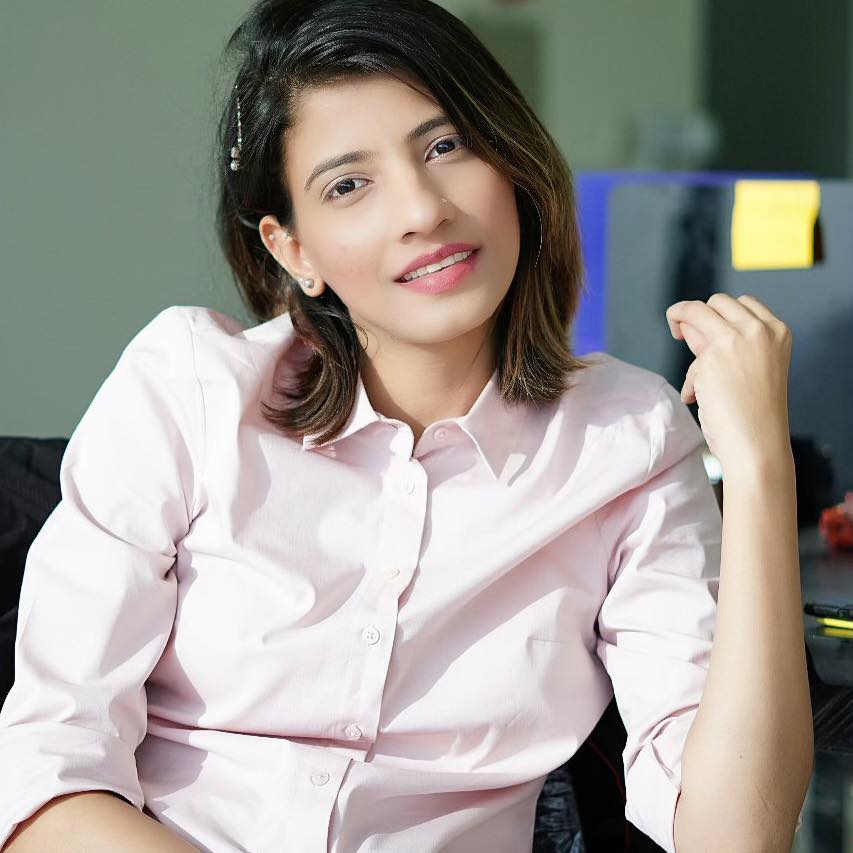 "A girl who Dare to dream"
A girl from D I Khan. She always longed for being a young motivational shining star to solve local problems that Pakistani people are suffering in their daily lives. Technology becomes her only source of contentment. The enthusiasm of Women's empowerment worked as a new key role of survival of fitness in this troublesome society.
Moving to Karachi gave her a plethora to help people around her. At an incredibly youthful age, she got the opportunity to roll in the society of the United States of America as Techwomen18. Where she was fortunate enough to visit 24 Fortune companies like Google, Yahoo, Slack, Pinterest, Mozilla, Salesforce, LinkedIn, Quora, Twitter, etc., and worked as a mentee at Salesforce USA.  She also put an end to the rumors about PayPal. For this when she was in the USA, she met a few Directors of PayPal and dropped the bomb through her social media account that PayPal is not coming to Pakistan not for now, though.
In her older days in Pakistan, she worked for a company named Pink Taxi, who worked for eradicating harassment issues in transport that females usually face in Pakistan. Here, at this platform, they were able to introduce harassment-free rides for the females of her society. For the empowerment of the nation and proud surrounding for her country, she believes to work till her last breath. She is a founding team member of a company called girly things. Working with sensitive issues which no one usually talks about, Iqra Hameed not only took the courage to speak but too much extent she was able to eradicate them as well.
The idea behind setting it up was to provide sanitary items to women wherever they needed them.  She is also working for a Health Tech Company name as InstaCare as Product Manager. The entire career until now is that she believes to work with Start-Ups, elevating them and letting them shine in Society. The Zest in her provokes to let the Women explore outside the box and let them see the glittery world outside 'Gol Rotis'.
Presenting the proud moment for the daughters of her nation she longs to keep on showing her eagerness to Let them BELIVE in themselves to be independent!!!
Rida Shamim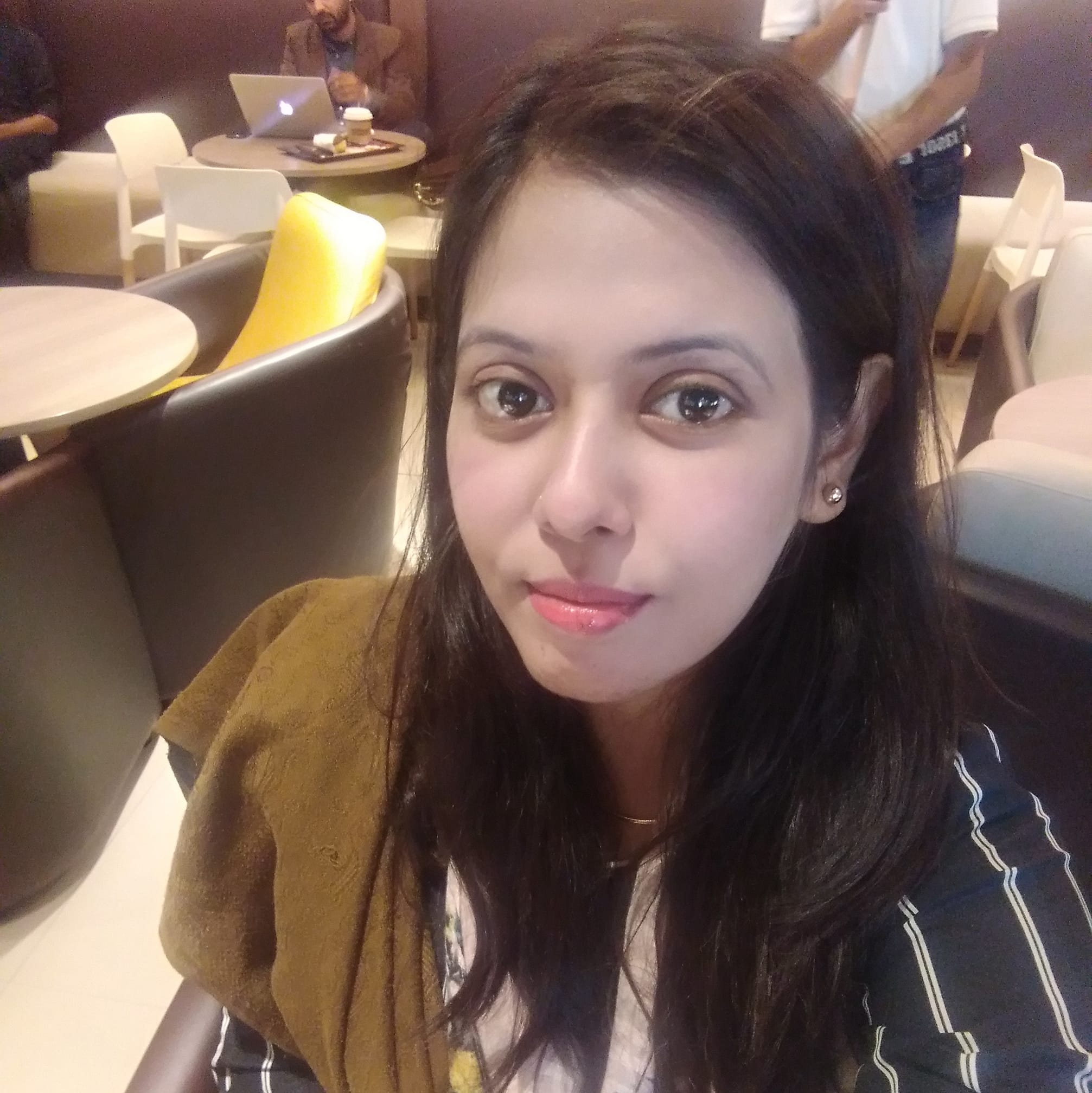 Raising a Bootstrapped Startup to Pakistan's No. 1
Position holder MBA in Finance & HR from KUBS and KASBIT. As a seasoned OD Expert with 10+ years of industry experience in building systems, HR Policy of multinationals and groups. Having sound expertise in aligning companies' goals to visions and making people's performance management effective. Experience in rending
Three years back, she felt the tech and digital space all over the world is booming all-time high. Being a recent graduate having lots of energy and borrowing experience from the other Co-Founder decided to initiate HR Ways – A platform for connecting Tech and Digital Talent!
Fast forward 2021, Rida have worked for over 150+ Tech companies from all over the world. The major clientele is in Karachi and Lahore.
Rida is also spending time on a new Startup WaysTax -Pakistan's leading Tax Consultant Agency, It has Professional Tax & Legal Expert.  To date, our team has handled critical tax cases and hearings, got over 5 dozen companies registered, filed taxes for 500+ people & facilitated 250+ Overseas Pakistanis
Expert in Tax management, filing returns and company registration, providing tax advices and conducting FBR hearings. I am also a Technical committee member of ISO standards' ICT-TC2 and IT Security Technique at Pakistan Standards and Quality Control Authority (PSQCA).
She also served as a Technical Trainer of NPO (NGOs) operations and also provide various specialize series of communication training at different Organization. Providing career assessment and counseling of many professionals and universities graduates.
Anum Shakeel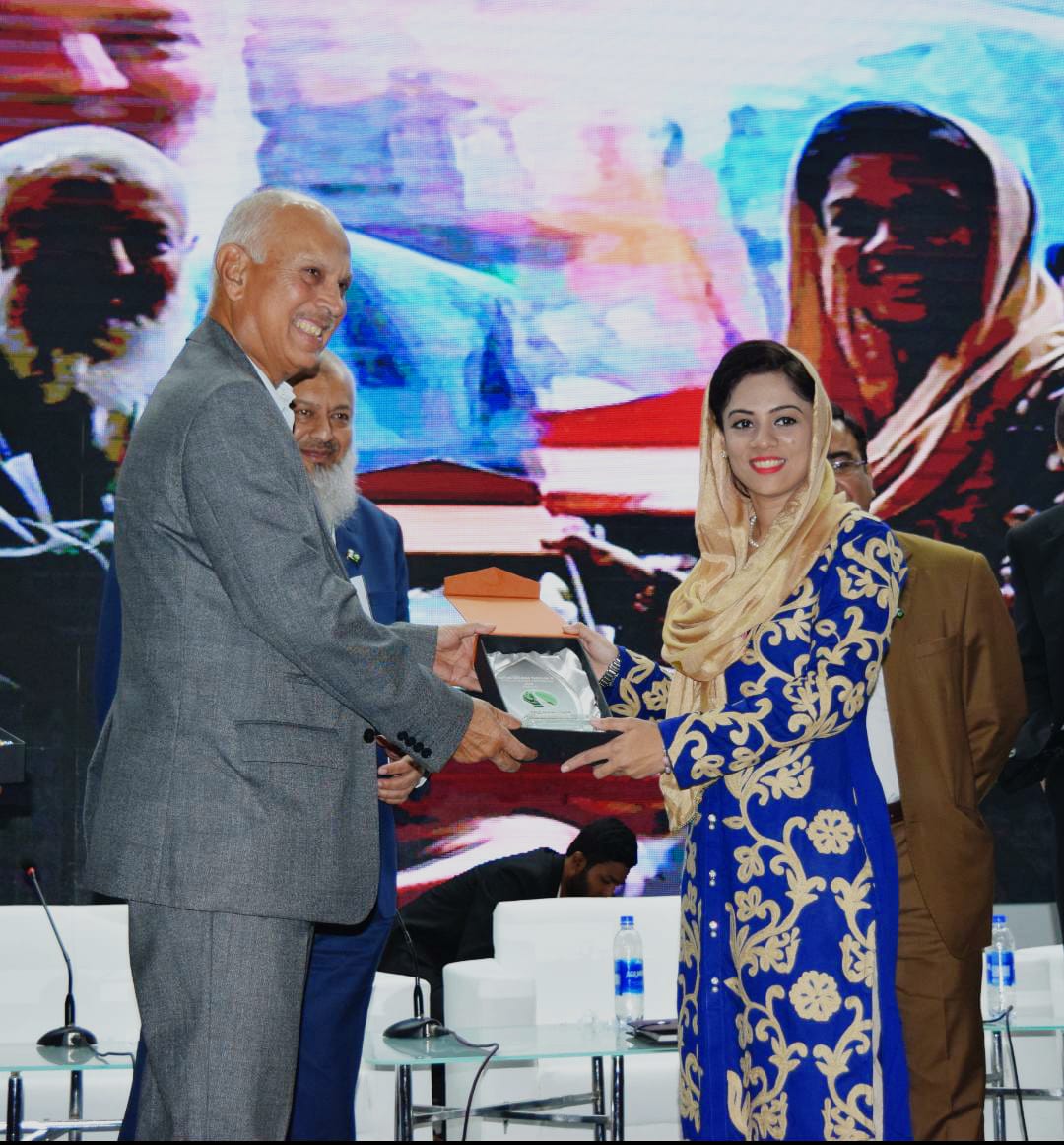 "Reaching the heights from Ground to Global"
Anum Shakeel is a Social Entrepreneur and Founder of the Marketects Club in Pakistan.
Her audacious zeal to transform the lives of people and communities has earned her a revered title of Top 5 Inspirational Women in Pakistan by Women of Wonders community.
Anum has avidly contributed to the social development landscapes, through 9 years of strategic efforts bridging gaps between Academia and Industry. She has empowered over 10,000 young people by partnering with academic institutes on relevant 21st-century skills and she continues to push her message beyond borders.
Anum Shakeel has contributed to building the startup ecosystem in Pakistan and Middle East Region. She has worked on public relations campaigns for over 300 startups, including providing mentorship and advancing innovative paradigms.
Anum Shakeel is very committed to empowering young women in Pakistan. She currently serves as a Mentor in the WEDU Global program. Also, she is an active member of the Global Shaper Community – Karachi Hub, Pakistan, and has earned various National & International media recognitions for her phenomenal strides.