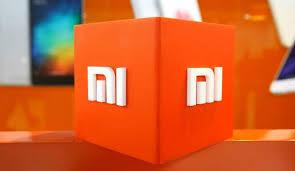 Xiaomi Brings 2 Smartphones to Pakistan Through Its New Distributor Tech Sirat
Xiaomi is an Internet company with smartphones and smart hardware connected by an IoT platform at its core. The company is currently the world's fourth-largest smartphone brand and has established the world's largest consumer IoT platform. Xiaomi officially came to Pakistan three years ago and has achieved many milestones till now.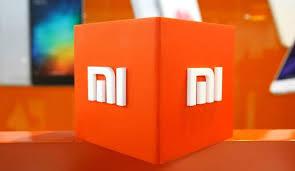 Tech Sirat is the group company of M&P which is known for its rapid distribution network and quick after sales services. It has been a leading distribution company in Telecommunications and IT sector in Pakistan. As part of their diversification, they have now officially become the distributor of Xiaomi in Pakistan.
As long-term strategic partners, Tech Sirat will distribute, market and support the highly innovative products from Xiaomi in Pakistan. Tech Sirat has a vast network of distribution and remarkable service centers which will now work with a customer centric approach for Xiaomi's customers in Pakistan. Xiaomi's range of products will be made available offline through outlets in major as well as small cities nationwide.
Xiaomi will be launching new smartphones with its official strategic partner, Tech Sirat in Pakistan. Redmi Note 7 will be launched- featuring 4GB RAM, 64GB and 128GB of ROM. It comes with a 6.3'' Dot Drop Full Screen Display, 48MP+5MP rear camera and a 13MP front camera. The performance is boosted with a special AI edition of Qualcomm Snapdragon 660 AIE Octa-core processor. Super quick charge is supported by 4000mAh battery. Redmi Note 7(4+64GB) will be available for PKR 33,999 and (4+128GB) will be available for PKR 36,999. It is available in the offline markets and at all exclusive stores nationwide as of September 17, 2019.
Redmi 7 will also be launched with a 3GB RAM and 32GB ROM. Redmi 7 will also be launched which features 6.26'' HD+ with Dot Drop Display, 12MP+2MP rear dual camera, high performing Qualcomm Snapdragon 632 & a high capacity 4000mAh battery. Redmi 7 will be launched at the PKR 28,999 in the offline markets and will be made available at all exclusive stores around the country on September 16, 2019.
Key Specs of Redmi Note 7:
3'' Dot Drop Display
48MP+5MP AI dual camera
13MP front camera
Qualcomm Snapdragon 660 AIE octa-core processor
4000 mAh(typ) battery
Key Specs of Redmi 7:
26'' HD with Dot Drop Display
12MP+2MP AI dual rear camera
8MP front camera
Qualcomm Snapdragon 632 processor
4000 mAh(typ) battery