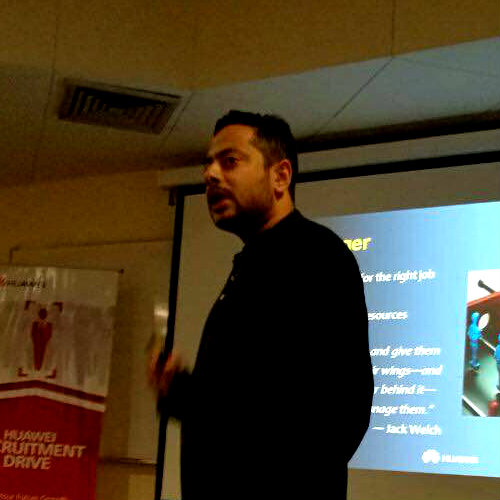 Huawei begins its annual recruitment drive from LUMS
Huawei begins its annual recruitment drive from LUMS
Lahore 1st November, 2016: Huawei – the global technology-leading company in electronics and telecommunications has announced the beginning of its annual recruitment drive for the year 2016. The first screening session was recently held at the Lahore University of Management Sciences (LUMS).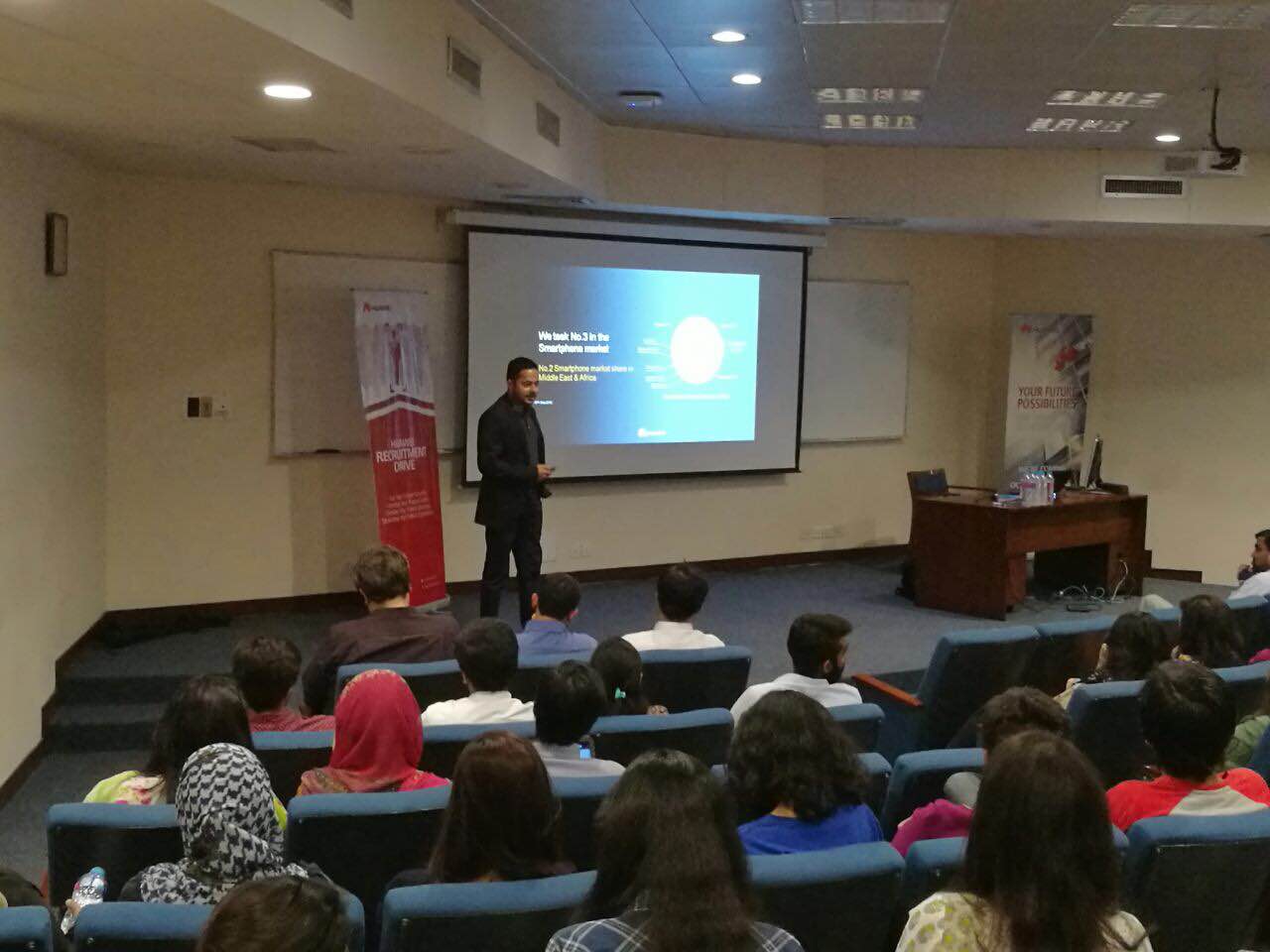 This broad-based programme will comprise of numerous talent-hunt sessions being held at all the progressive institutions of higher learning, where Huawei will be selecting a fresh breed of management trainees and competitive professionals,
who will get opportunities to be employed in the; Marketing, Service, Finance, Supply-Chain and Retail functions of Huawei.This transparent recruitment drive started off with a presentation delivered by the senior management of Huawei, including; Deputy General Manager – Mr Fraz Malik Khan.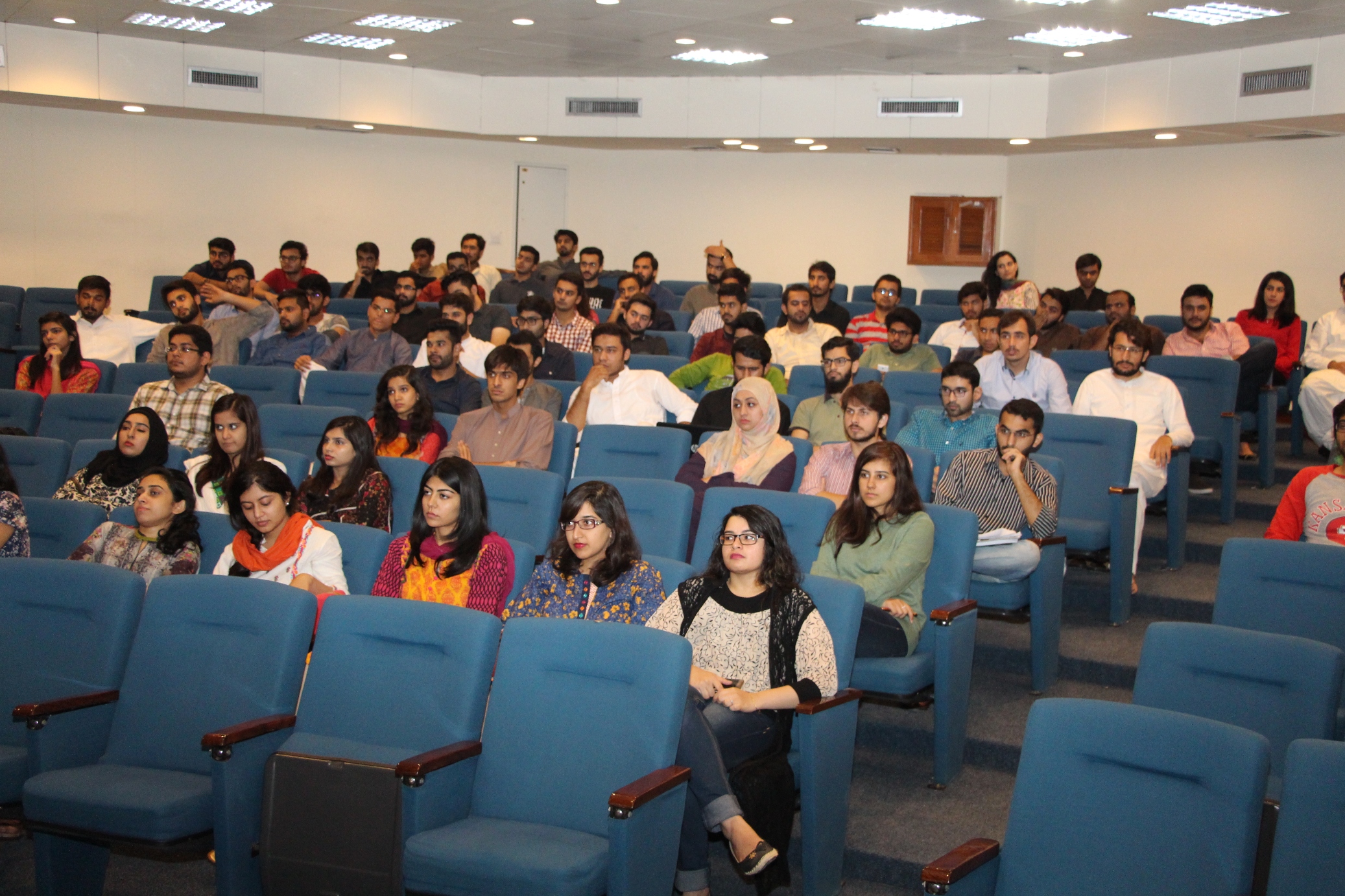 The Students and graduates were introduced to the global operations and outstanding achievements of Huawei and the innovative technologies and customer-centric services being nurtured by this vast enterprise. The students also learned about the promising careers at various levels of the corporate ladder in the company, along with the healthy organizational culture, personal-enrichment, skills and trainings promised by Huawei.
The DGM of Huawei Pakistan – Mr. Fraz Khan stated that, "Huawei is an award-winning global player, a leader in innovative technologies and an equal-opportunity employer. The prolific workforce at Huawei is meticulously selected. All ingenious efforts of individual employees and operational teams are handsomely rewarded. Huawei offers speedy career-progression for the proficient employees, right to the top-tiers of the corporate hierarchy."
Students were also given various case-studies during this session, depending on their qualification and area of interest. Students were divided into groups of 7 to hold insightful discussions and share ideas, while the most prominent candidates from these groups were shortlisted for further assessment.
Huawei is committed to recruiting the best and brightest minds of the country to maintain its position as an industry leader in innovation. The company will conduct more recruitment drives in other universities across the country as well. It currently employs over 170,000 employees around the world, offering unprecedented opportunities of growth and exposure for the young professionals.