Mövenpick Hotel Karachi conducts opening ceremony for the Tennis Tournament 2017
Mövenpick Hotel Karachi conducts opening ceremony for the Tennis Tournament 2017
 Karachi, 19 January 2017 – Mövenpick Hotel Karachi has always been committed to provide exposure to less promoted promising activities in the city.
One such example is the Tennis sport, which has very good players not only in Karachi but all across Pakistan who have not been given a platform to showcase their skills and enjoy the sport as their hobby in a properly planned tournament.
The hotel will be organising a tournament for that matter.The tennis tournament opening ceremony had prominent sports and corporate personalities to support and flourish the forsaken sport.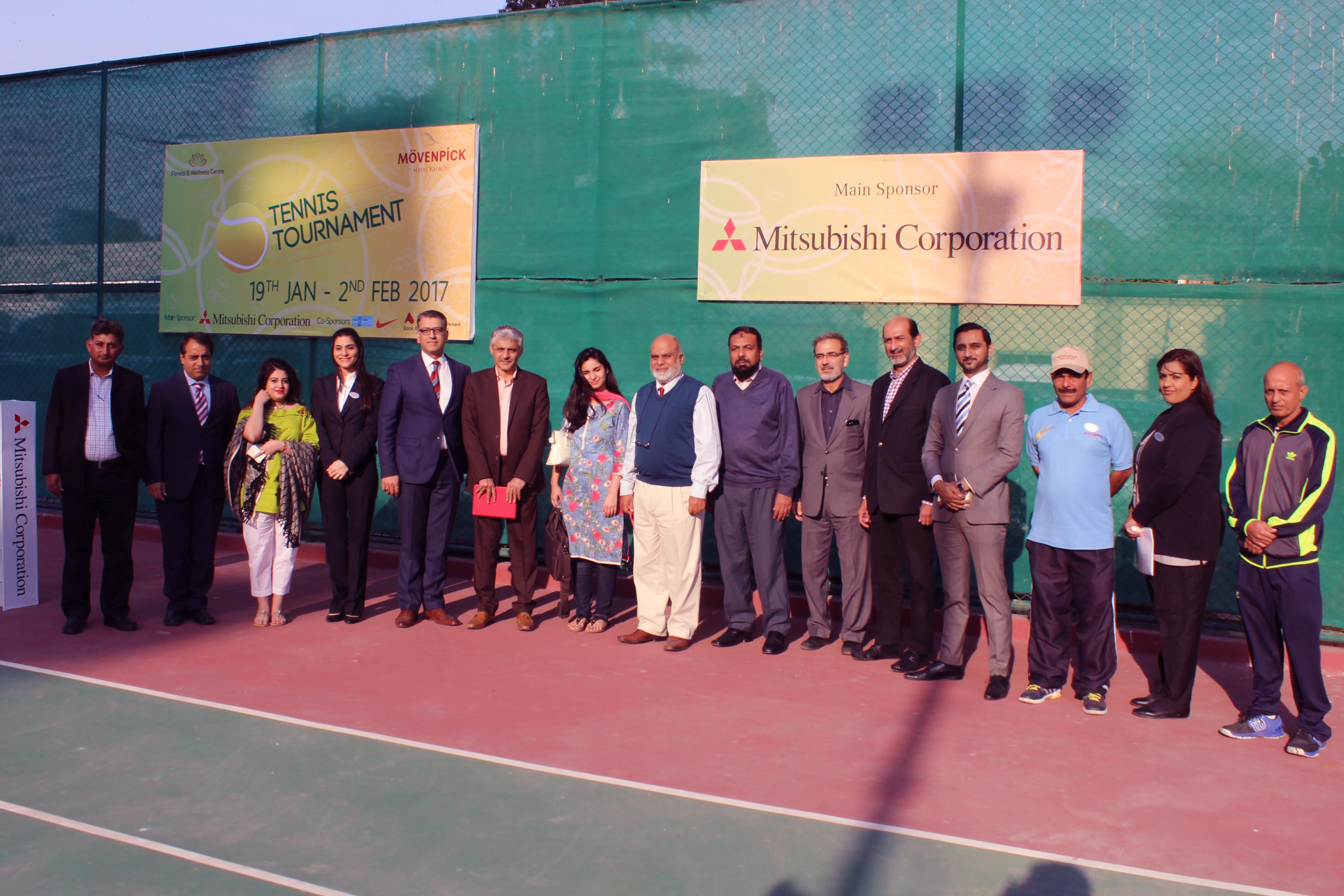 The ceremony's aim was to stimulate the key influential personalities to join hands with the hotel in prospering this sport and to communicate the tennis players of the platform created for them. The ceremony also explained the schedule and complete details of the tournament. "I think such sports tournaments are necessary, the potential players are certainly in need of a platform to exhibit their talent" said Mirza Mansoor, General Manager, Mövenpick Hotel Karachi.
The hotel will provide its Tennis Court located in its Fitness and Wellness Centre as a platform for all the tennis lovers to come and play. The matches are properly segregated in Singles, Doubles and Veterans to cater to all the individuals interested in this sport. There will also be cash prizes and exciting gifts for the winners to celebrate their victory.