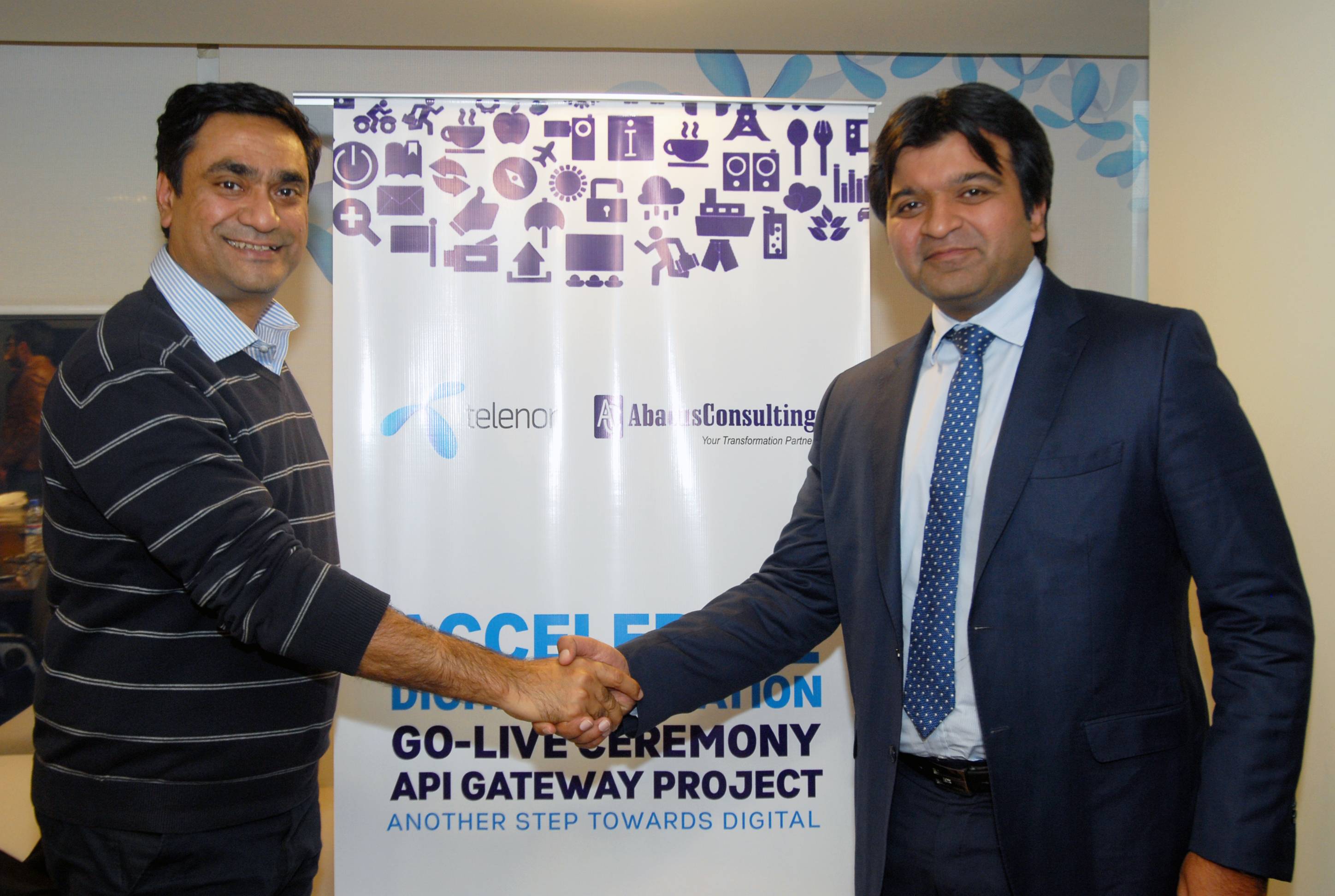 Telenor Accelerate Digital Innovation Through Open-APIs by Partnering With Google And AbacusConsulting
Telenor Accelerate Digital Innovation Through Open-APIs by Partnering With Google And AbacusConsulting
APIs have now become a key must-have strategy component for enterprises.According to a report, the global API management market size is estimated to grow from USD 606.8 million in 2016 to USD 2,665.3 million by 2021, at a Compound Annual Growth Rate (CAGR) of 34.4%.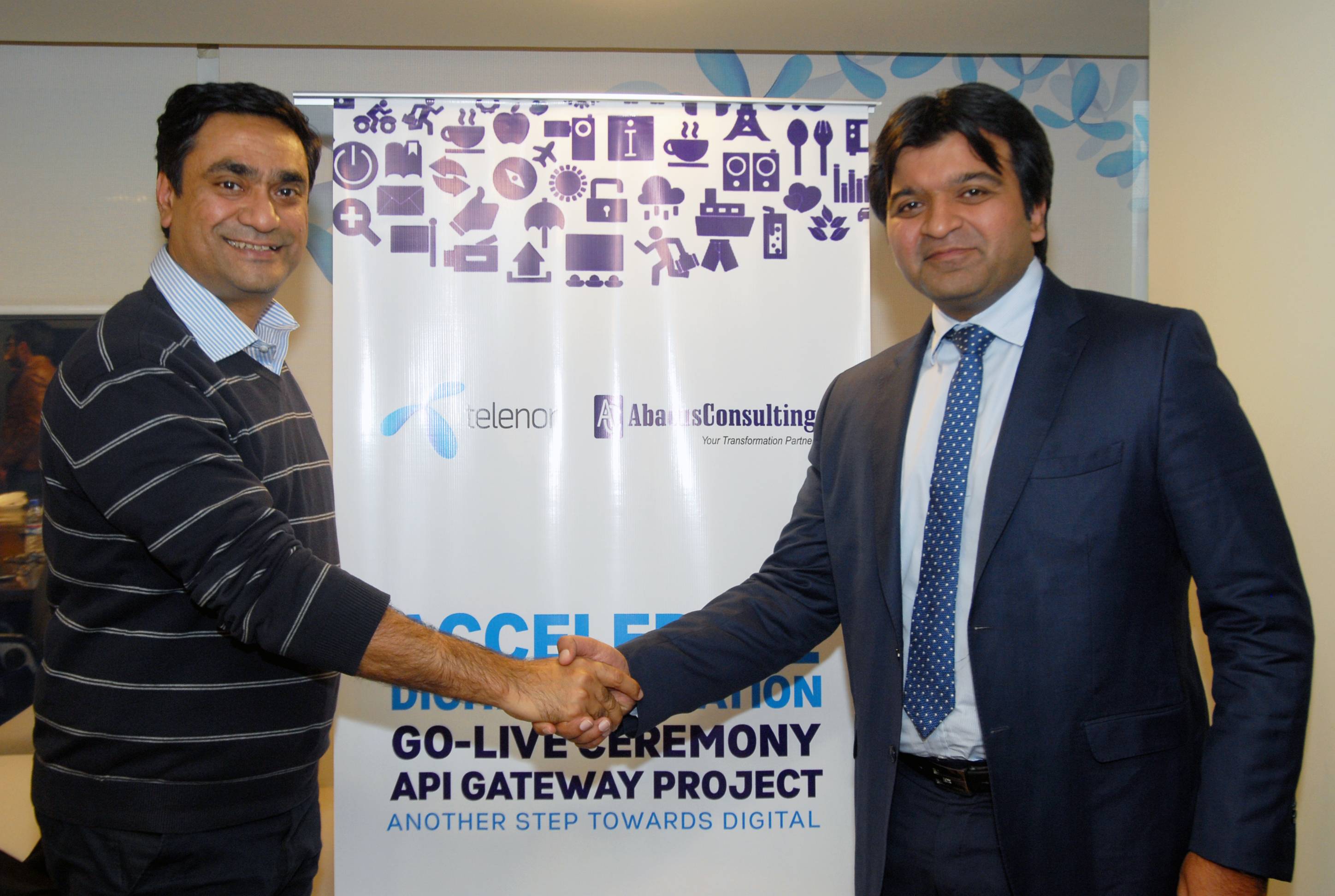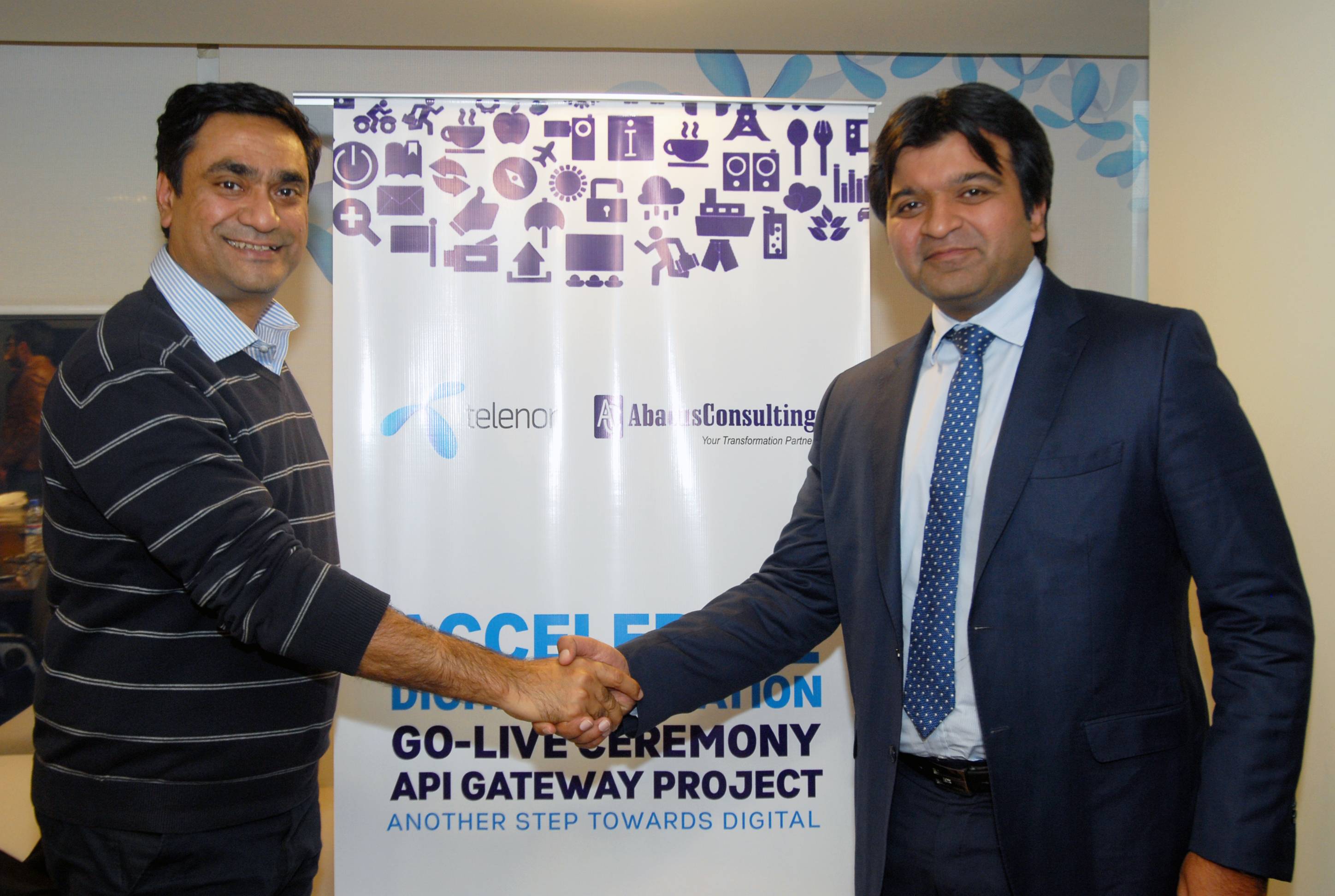 Telenor Pakistan is the first telecom operator to launch an intelligent API management solution of Google in partnership with AbacusConsulting. The Go-Live ceremony of APIGateway Projectwas held at Telenor Head Quarters Islamabad where Managing Director of AbacusConsulting Mr. Abbas Ali Khan and CEO of Telenor Pakistan Mr. Irfan Wahab were present along with the leadership of both sides.
API Gateway Project has enabled Telenor Pakistan to launch its own portal for a developer community and/or connect with the existing eco-system to manage, share and promote its APIs in secure and scalable environment.
APIs are the most important technology in digital business design and one of the examples is Telenor's recent launch ofDirect Carrier Billing through which customers can purchase any app from Google Play by using their mobile balance. This innovative service has been helping the unbanked users to make purchases without having a bank account or credit card. The new payment option will allow customers to access more content of their interest and will also nurture the local app developer economy by incentivizing them to build for the local market. Through this project, Abacus and Google support Telenor's mission of digitizing future.
On the occasion, Mr. Abbas Ali Khan, Managing Director Abacus Consulting said,"APIs allowed Expedia to grow 90% of its $2 billion business and Twitter to have more than 700 mobile apps using its data. If we have a look at all the digital natives like Facebook & Google, we will find one thing common i.e. APIs led approach which helped them generating new business models, new revenue streams, new partnerships and nurtured its innovative offerings to customers". He congratulated Telenor Pakistan on achieving a significant milestone in Digital Transformation and being a pioneer in creating the developer and partner community.
Mr. Irfan Wahab Khan, CEO Telenor Pakistan, while expressing his views stated, "Telenor Pakistan is at the forefront of the digital revolution and this implementation has developed an ecosystem of digital innovation to help us build new distribution channels. Now developers can work directly with operators and expand their reach to a massive pool of subscribers and consumers can benefit from our apps which will drive higher performance, better security and easier billing from operator services."
Abacus and Google will continue to help organizations adapt faster in the digital world and build digitally enabled businesses.