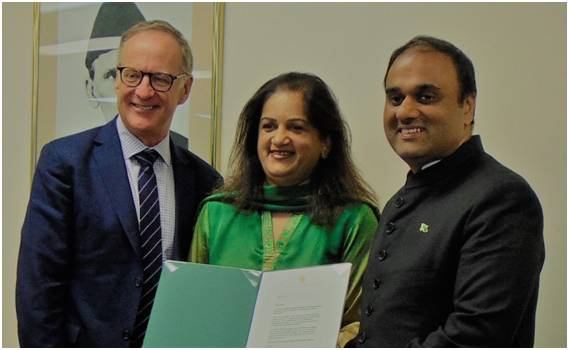 Ontario Premier, Parliamentarians, Pakistani Community attend Independence Day function in Toronto
Ontario Premier, Parliamentarians, Pakistani Community attend Independence Day function in Toronto
Lahore: August 16, 2017 – The Consulate General of Pakistan organized a solemn ceremony to mark the 70th anniversary of Pakistan's independence. At the invitation of the Consul General, Mr. Imran Ahmed Siddiqui, the Premier of Ontario, Hon. Kathleen Wynne, members of Parliament and members of the Pakistani community, attended the ceremony.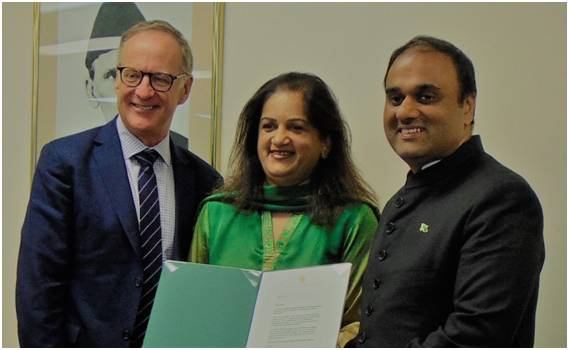 The event began with a flag hoisting ceremony. The Consul General raised the flag of Pakistan to the tune of the national anthem while the Premier and other guests sang Pakistan's national anthem. At the largely attended function, the Consul General read the messages of the President of Pakistan and the Prime Minister of Pakistan, respectively, and thanked the guests particularly the Premier for celebrating the day with the Pakistani community at the Consulate.
The Premier thanked the Consul General for inviting her to the Consulate to celebrate the anniversary and citing Quaid e Azam's various speeches appreciated Pakistan's efforts to create a welfare state where everyone's rights are respected. At this occasion, Members Parliament, Mr. Rob Oliphant, Ms. Salma Zahid and Ms. Iqra Khalid also spoke and thanked the Consulate for providing exemplary services to the Pakistani community in GTA and Ontario.
It may be mentioned here; to mark the 70th anniversary of Pakistan, the Consulate General of Pakistan, Toronto has planned a year-long calendar of events in 2017. The first in the series was an art exhibition at the Ontario Parliament followed by two Pakistan Studies lectures as well as Pakistan's cultural pavilion at Toronto's Annual Muslimfest. The Consulate will hold additional exciting events in the months ahead.