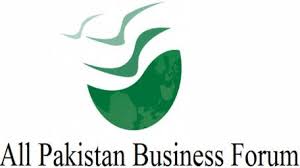 All Pakistan Business Forum urges concrete measures for higher exports
All Pakistan Business Forum urges concrete measures for higher exports
: 25 August, 2017 – The All Pakistan Business Forum (APBF) has urged the government to take concrete measures that would facilitate a significant increase in exports from Pakistan and reduce the volume of imports that lead to a big trade-deficit. The government must provide more attractive incentives and special packages, with reduced taxes and preferential treatment to exporters.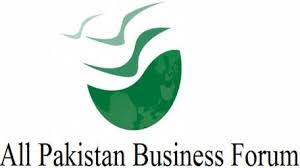 The most critical challenge is; to overcome the energy crisis to ensure sufficient and affordable supply of electricity, that is essential to maximize industrial productivity. There is a need to further strengthen the law and order situation and eliminate terrorism to optimize economic progress. The government must invest heavily and conduct active trade-diplomacy and trade-exhibitions, to develop the export-sector over the next three years.
The President of APBF – Mr. Ibrahim Qureshi stated that: "Pakistan's has a great opportunity to increase its share in global trade, through the fresh economic activities generated by the China-Pakistan Economic Corridor (CPEC), regional trade arrangements and Strategic Trade Policy Framework. At this critical juncture, the government must take bold steps to reduce the cost of doing business, ease market-access, strengthen its institutions and improve competitiveness through professional training and lowering the costs of industrial inputs.
A business-friendly environment will enhance the investors' interest, restore the confidence of the export industries and resolve the issues of the common people. Moreover, the government must provide new opportunities by exploring new international markets. It must open new vistas of trade with the East-Asian and African regions while smartly entering into Preferential-Trade Agreements with the developed countries that promise high-potential for value-added exports. The Government is already negotiating free-trade agreements with Thailand and Turkey.
The country's exports must increase by 30% annually. There is an urgent need to bring down the cost of all the essential utilities, at par with the regional competitors, to promote the country's Textile value-added exports. It can help raise the exports to $35 billion to achieve the targets set by the Strategic Trade Policy Framework 2015-18.
The All Pakistan Business Forum (APBF) is a vibrant business association which promotes and protects the interests of the business community and industries in Pakistan. It also advises the government on; policy formulation, regulatory realignments, economic reforms and implementation.