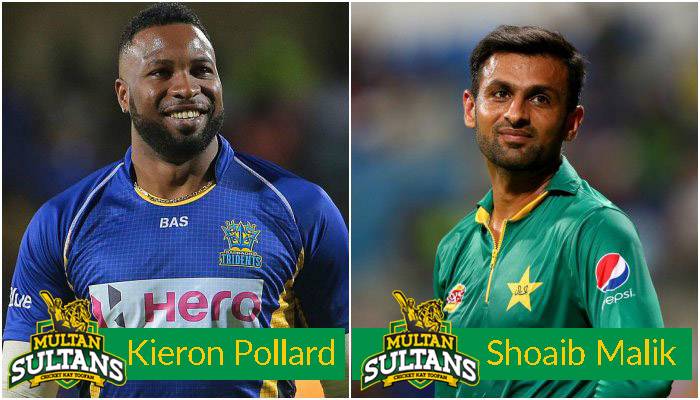 Multan Sultans Rope in Flamboyant All-Rounders Shoaib Malik & Kieron Pollard to Begin PSL Proceedings
Multan Sultans Rope in Flamboyant All-Rounders Shoaib Malik & Kieron Pollard to Begin PSL Proceedings
Karachi, October 10, 2017: Multan Sultans – the sixth franchise of the Pakistan Super League (PSL) today announced their pick of nine players from distinct categories as part of the pre-draft selection.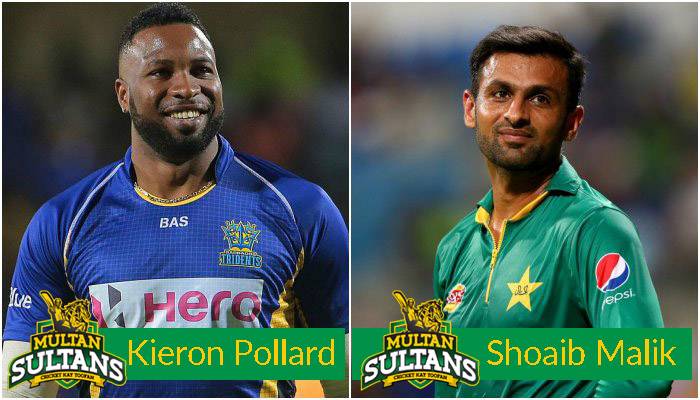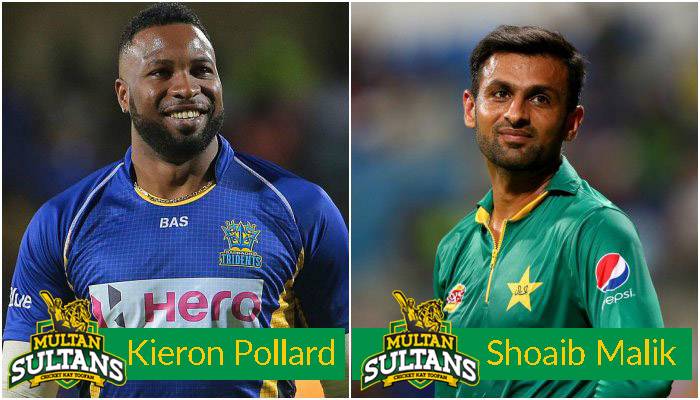 The retention and trading window for PSL 2018 opened to pave the way for the five teams from previous two seasons to retain two players each from the Platinum, Diamond and Gold category and three from the Silver categoryallowing them to retain up to 9 players in the team. The emerging category player for all teams will be announced later.
This enabled the sixth and the newest side in the competition, Multan Sultans to pick maximum 9 players from each of the four categories in the pre-draft, comprising players not retained by the other franchises.
Multan Sultans commenced the proceedingsby announcing flamboyant all-rounders; former Pakistan T20 Skipper, Shoaib Malik and West Indian master blaster, Kieron Pollard, in their platinum category.
"The inclusion of Shoaib Malik to our unit gives us a great edge, as he brings along with himrich T20 cricket experience, and since he has been featuring in almost every top T20 league around the globe, he will have a crucial role to play" said Asher Schon, President, Multan Sultans.
Meanwhile, the veteran Sri Lankan batting master class, Kumar Sanagakkara was picked up in the diamond categoryas a player&mentor, alongside T20 specialist SohailTanvir.
Sharing his views on the addition of Kumar Sangakkara to the franchise, WasimAkram, Director Cricket, Multan Sultans said, "Kumar is a master class, and over the time he has outshined as one of the most consistent T20 players, be it his blistering strokes or splendid glove work behind the stumps, he has contributed amazingly to the T20 format across the globe"
"His presence in the dug-out in itself will be a huge morale booster, and will provide an excellent learning experience for the youngsters who will have the privilege of sharing the dressing roomwith him," he concluded.
The Gold category features the pace duo of Mohammad Irfan alongside lethal pacer Junaid Khan who is well known for his accuracy in the shorter format of the game.
Whereas the silver category featuresthe mystery leggie from FATA, Irfan Khan, all-rounderKashif Bhatti and middle-order batsmanSohaibMaqsood.