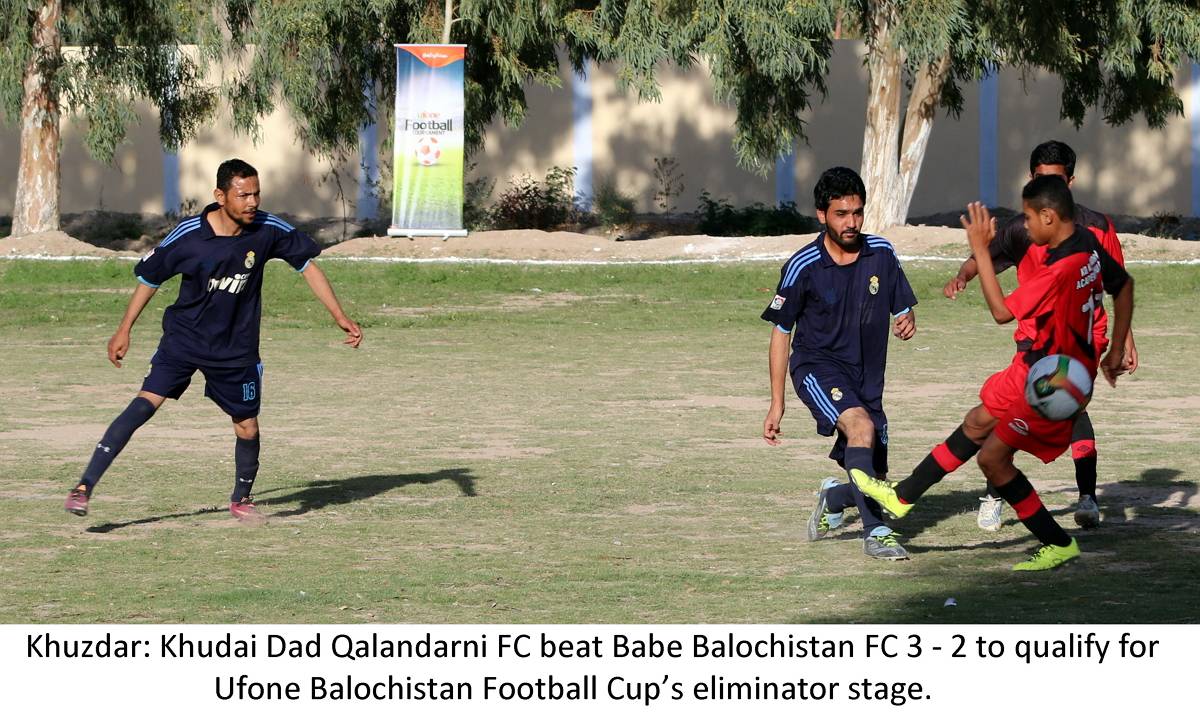 Ufone Balochistan Football Cup: Khudai Dad Qalandarni Football Club emerges victorious in Khuzdar qualifiers
Ufone Balochistan Football Cup: Khudai Dad Qalandarni Football Club emerges victorious in Khuzdar qualifiers
Quetta- March 19, 2018: The Knockout stage and qualifiers of Ufone Balochistan Football Cup are underway. From Khuzdar, Khudai Dad Qalandarni Football Club (FC) has booked their place for the eliminator round.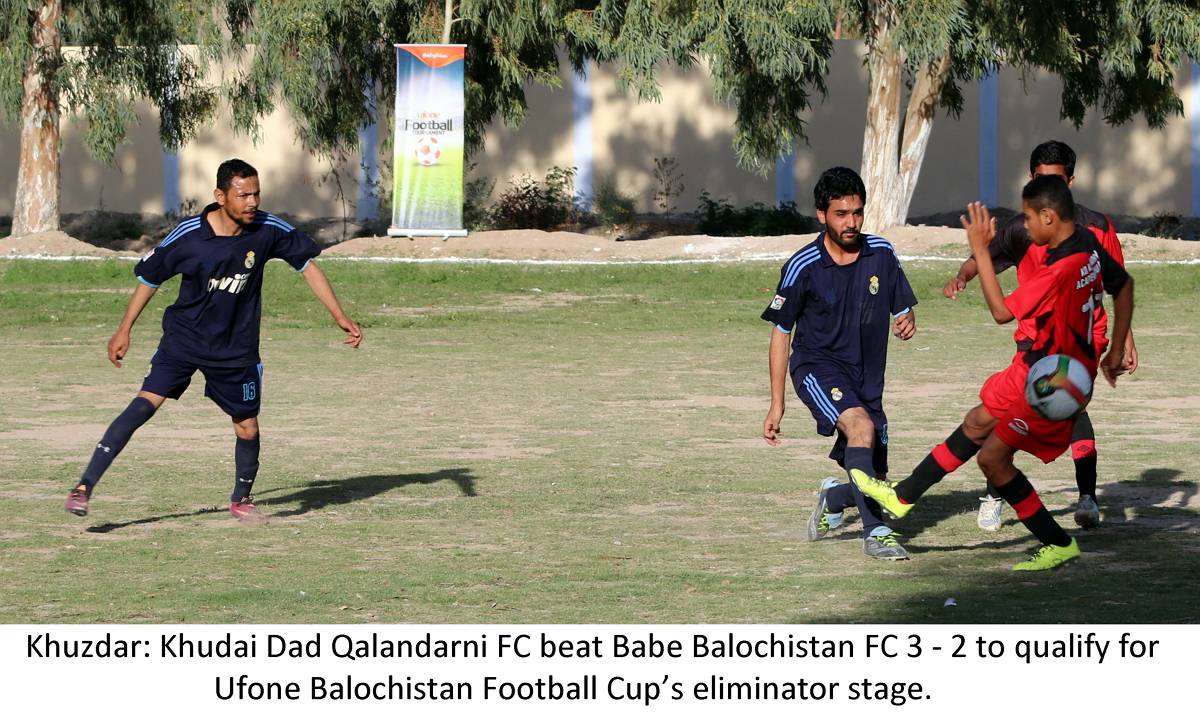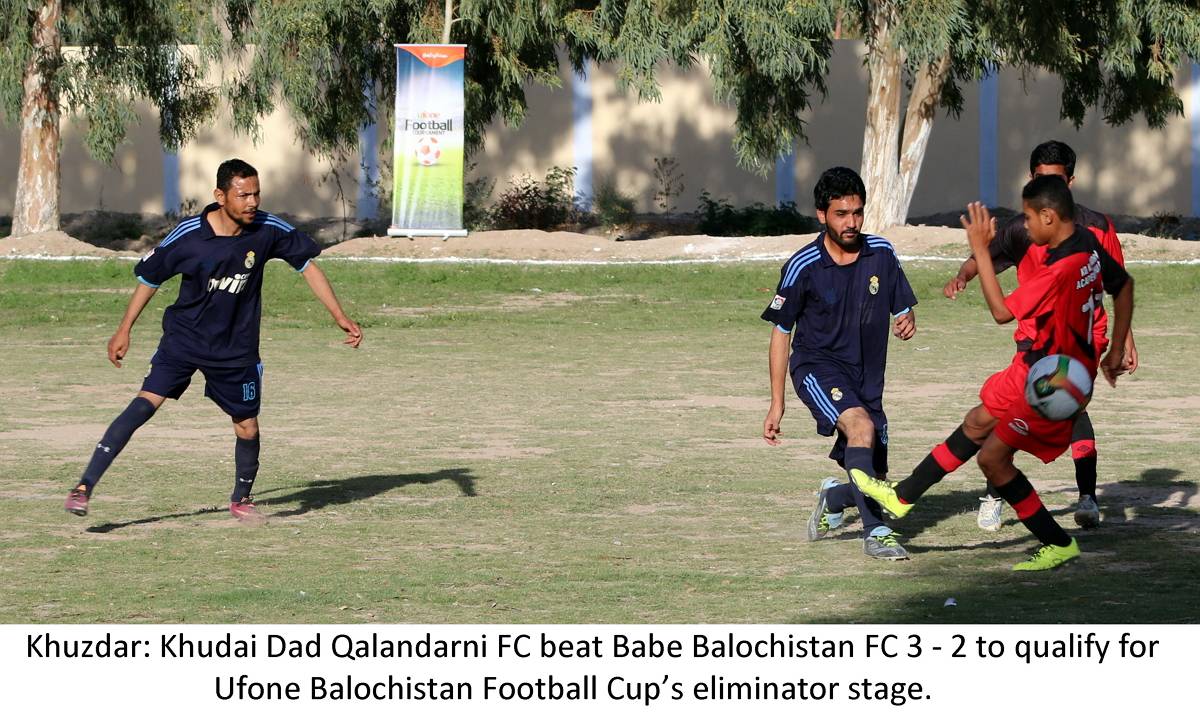 Two knockout matches were played at Balochistan Residential College Ground.
In the first match played, Khudai Dad Qalandarni has defeated Balochistan Residential College by 1 – 0. For the winning team, Tauseen Ahmed's solitary goal in the second half paved the way for victory in this exciting match between two equally matched sides.
In the second match, Babe Balochistan FC inflicted a 3 – 0 loss to Friends FC. After a competitive first half, Babe Balochistan dominated the game in the second half where Muhammad Irfan scored two consecutive goals supported by Muhammad Sajid's maiden goal.
A thrilling qualifier between Khudai Dad Qalandarni and Babe Balochistan FCs took place at Balochistan Residential College ground. After a close contest, Khudai Dad Qalandarni won the match 3 – 2, and qualified for the eliminator stage that will take place in Quetta on 27 March. From the winning team Tauseen Ahmed, Muhammad Saeed and Beberk scored one goal each.