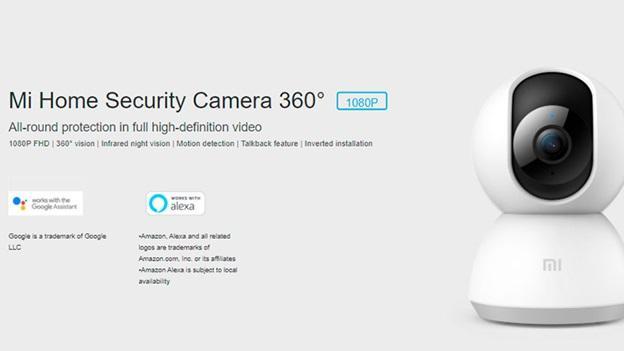 Advanced Tech Gadgets and Smartphones at Mistore.pk
A cadre of Tech Experts have a firm believe that digitalization will expand its boundaries and will continue to create more opportunities for Tech Lovers even on a more rapid pace, Rumors have been spread that the future will be more advanced and the world will ascend to more futuristic developments, but staying one-step-ahead from the world gives an unparallel edge and who don't want to feel the superiority? Every possible that you could think of is available on www.mistore.pk Pakistan's most iconic and futuristic Webstore. Stay with us to get to know more about Mistore.pk and its superior values!
The world is expanding but simultaneously time is decreasing to match the pace of the time everyone desires to be as fast as the world, Power banks are an essential arsenal to battle the pace of time. It gives you the ease of charging around the clock on whichever terrain. Mistore.pk without any doubt has one of the most advanced and futuristic line of Power banks.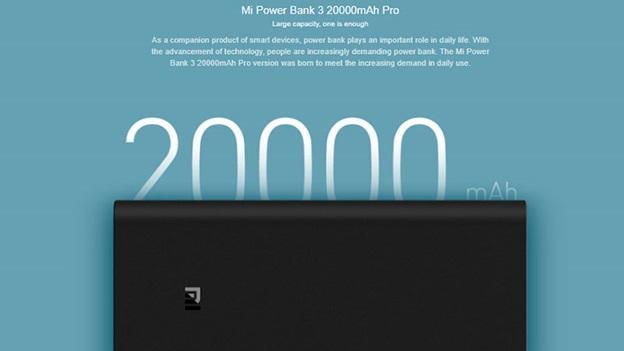 Further More, the Mi Wireless Power Bank Essential (10000mAh) is an ultra-effective Wireless Charger from the Xiaomi Mi Collection and is in particular designed to recharge any wireless charging compliant smartphone wirelessly, and safely. With the most output electricity of 10W max, you could charge your phone effortlessly and quickly. Some awesome capabilities are:
Battery Type: Lithium polymer battery
Input Port: USB-C
Output Port: USB-A
Cell Capacity: 10000 mAh 3.7 V (37 Wh)
Input:5V-3A, 9V-2A , 2V-1.5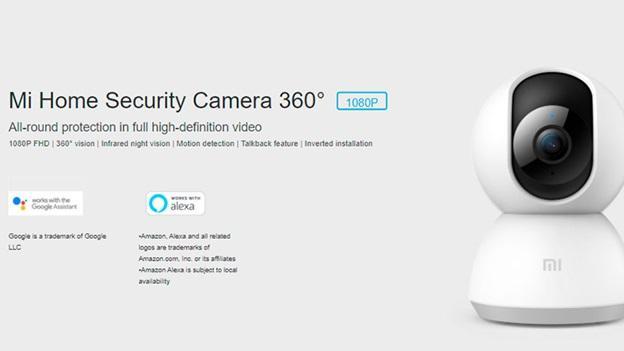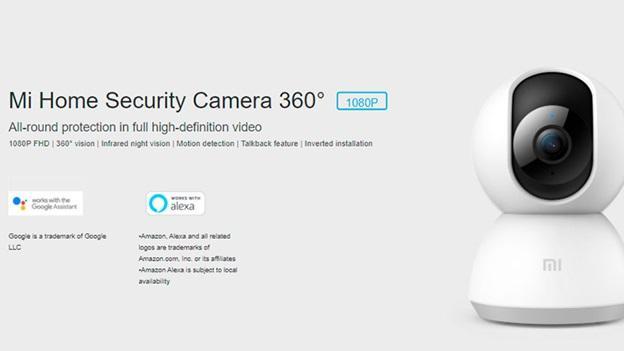 When it comes to the need to battery backup everyone has different needs like travelers and adventurers require more battery back up to enjoy every bit of their tours on the other hand Students or professionals require less back up than anyone else, when it comes to Powerbanks Mistore.pk is unrivaled in all domains whether it's reliability or affordability which makes Mistore.pk a leading group in Pakistan Market. So, if you're planning a trip and don't want to halt the view of the untouched beauty of Pakistani diversified terrain then Mistore.pk is a must-visit for you!
Mi Home Security Camera 1080p keeps you safe
Today the most momentous thing in our lives is the security of our loved ones as the world is expanding the cruelty is also rising in society. To make sure your safety and peaceful aura Mistore.pk has a wide range of surveillance cameras that provide extremely vivid 360-degree surveillance around the clock. A perfect example would be mistore's Mi Home Security Camera 1080p. It comes with features like 1080p Full HD resolution, 130° ultra-wide-angle lens, 10m infrared range, night vision scope, dual-band Wi-Fi, intelligent detection and can record details. Furthermore, it is equipped with a 130° ultra-wide-angle lens so it easily covers wider areas in the room and effectively reduces blind spots for better surveillance.
The best prices are given on Mistore.pk, If we compare the prices with the features the prices are quite reasonable and competitive.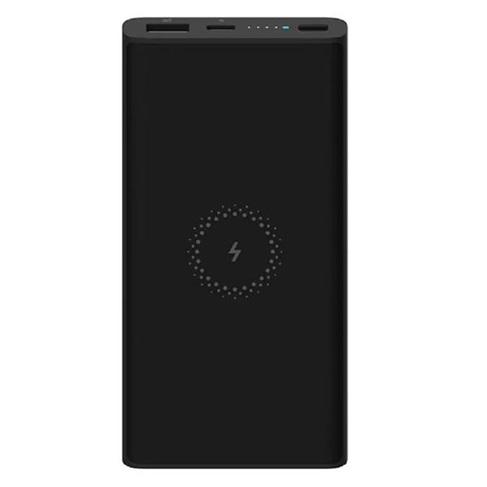 Time to go Wireless with Mi wireless Audio Devices
Music is the best treatment, suggested by world-renowned medical experts but deep beautiful music has always been incomplete without the support of top-notch music devices, the rapid development in technology has taken the listening devices on to the very next level. Today we've untangled ourselves from the wires and have shifted to the high-quality Bluetooth Headsets. Mistore.pk is known for its reliability and superior quality and in Bluetooth Headsets Mistore.pk has an unmatched product line that gives you the extreme sound quality and robust feel. The perfect example is Mi True Wireless Earphones Lite. This Bluetooth device comes with a rechargeable Li-ion battery with a standby time of 16 hours with case charging and without case charging it can last till 4 hours. Some of the other distinguishing features are:
Features: Media playback control and Call control
Technical parameters: Control touch pad
Stereo sound
Microphone: yes
Bluetooth: 5.0Impedance: 16 ohms
Battery

Input: 5V / 1A
Charging port: USB-C
Headphone autonomy: up to 4 hours
Case autonomy: up to 16 hours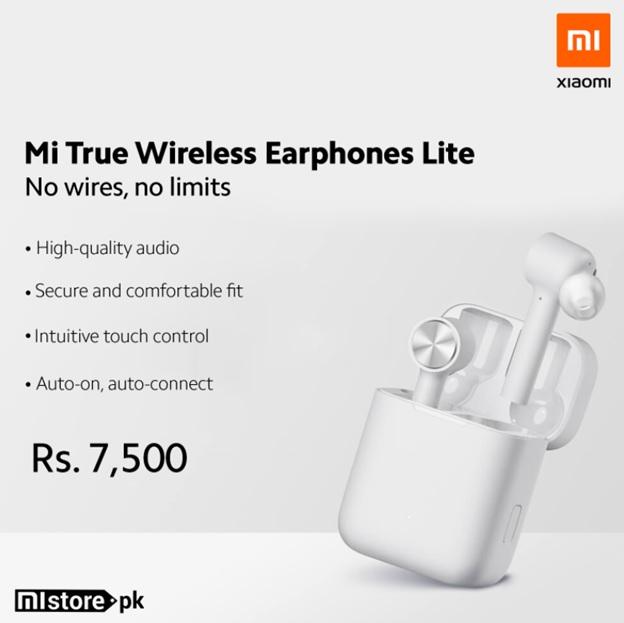 Mistore.pk is offering extremely competitive prices for such top-notch products, the quality and reliability in such optimal prices are no less than a gift for Pakistani Consumers. If you want to buy advanced technology that is optimum for your needs and cost then Mistore.pk is the only right choice! Click on the 'shop now' button and get your favorite devices delivered at your doorstep.
Patron
All the Xiaomi products come with the exceptional after sale services of Smartlink Technologies. Smartlink Technologies is the official partner of Xiaomi in Pakistan.