Alcatel appoints United Mobile as its Official Distributor in Pakistan
Alcatel appoints United Mobile as its Official Distributor in Pakistan
Karachi, Aug 08, 2016: Alcatel continues its expansion in Pakistan through the appointment of United Mobile as its second official distributor of its smartphones.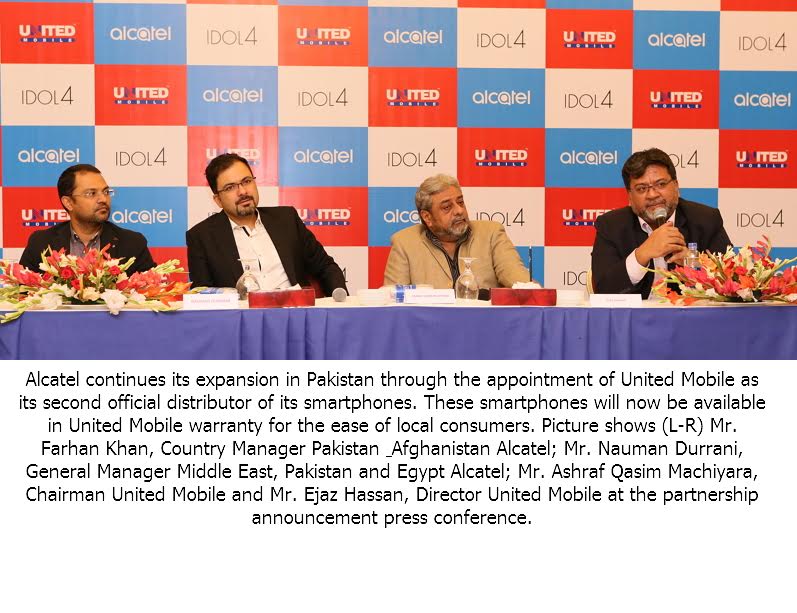 These smartphones will now be available in United Mobile warranty for the ease of local consumers.Alcatel which serves more than 170 countries sights Pakistan as a strategic growth market that favours avenues of expansion and growth given the technology centric market it is gradually becoming. United Mobile, the earner of ISO 9001 certification on the other hand, has earned the reputation of being a renowned and trustworthy distributor that enables comprehensive and reliable solutions in terms of distribution, thus making business integration suave and widespread.
Speaking on the occasion, Nauman Durrani General Manager Middle East, Pakistan and Egypt Alcatel said"Alcatel, is an international brand and one of the largest mobile supplier with 23 R&D facilities and 21 factories across the globe. We are super excited to start the operations in Pakistan. We see Pakistan as a high growth market and with 3G and 4G penetration our aim would be to connect the Pakistani's with the best in class innovative mobile devices at affordable prices. Alcatel Pakistan operations are led by Farhan Khan,Country Manager Pakistan and Afghanistan and his dedicated team covering all major cities in Pakistan.Speaking on the occasion Syed Ejaz Hassan, Director United Mobile stated "Alcatel as a brand resonates deeply with consumers since its inception in France in 1872 and its long history in the telecommunications industry.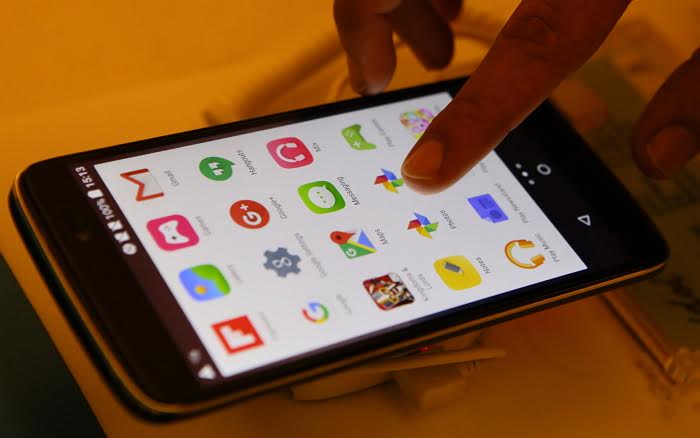 We are pleased to officially introduce to our customers their latest innovative smartphones with affordable pricing options." He further stated "For the last 16 years we have been serving our customers in Pakistan with our distribution network and customer care network. Customer satisfaction and facilitation is our top priority and this partnership has been established with the aim of improving customer services."Alcatel's smartphones resonate with the millennials, thereby catering to a personal and authentic approach.The company delivers customised user experiences with innovative, high-performance mobile devices that allow consumers to explore and magnify the joy in their daily lives as a result of the devices' feature-rich capabilities.