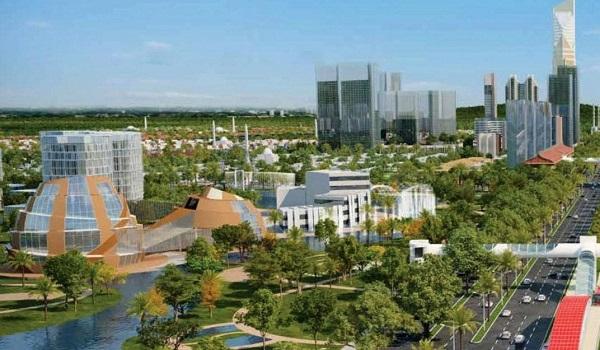 Capital Smart City; a one of its kind Residential Project
Islamabad is the capital of Pakistan, a well planned, designed and built city from dense forests and that is just about 60 years ago. One of the most beautiful urban / city scape we have got in Pakistan. Many people born and brought up in other very good cities like Karachi, Lahore when come visit Islamabad, they get immediately mesmerized and this city makes them want to live on here in Islamabad. It has got the advantage of a properly planned city and beauty of an untamed wild beauty / town at the foothills of a large mountain range. In last 30 years, Islamabad has started growing like a cosmopolitan, changing from a small, well designed and beautiful city. Development authority of Islamabad had to accept new sectors being built by private builders with some basic checks and balances over these sectors…from that to now almost independent private societies being made in close vicinity of Islamabad, all of this is to support rapidly growing population of Islamabad. Capital Smart City is one of those private societies that were approved by development authority of Islamabad. This is by far the best of private societies built in or around Islamabad.
Future Development Holdings (pvt) Ltd was one of the builders that pioneered the idea of expanding Islamabad along motorway and build a new society very close to the new Islamabad airport (when airport was still being constructed). This has materialized to be an ideal living place along with easy access to center of Islamabad city. This visionary idea paid off the investors and residents of the society very well. It is now a reality and very much livable for you to invest in a well-planned housing society with long term vision. This society has the size of a large town and capacity to provide housing for thousands of residents. Due to unique design and smart living Capital Smart City is designed to give you, residents of society, maximum comfort along with unique facilities.
Capital Smart City aims to become the first smart city of Pakistan and introduce an unheard-of idea to have a sustainable development model. It gives you unmatched structural design, beautiful enough to fit right in with already beautiful city of Islamabad. Civic facilities designed in this society makes this a perfect combination of home, business and leisure.
Capital Smart City is designed to have smart environment, smart housing and smart economy. It will give you a new identity due to a well-advertised and famous brand of capital smart city and of course not just the brand, the actual living is top class too. Smart environment of this society is designed to take care of all resources that our residents will need and still keep this society close to nature like the whole Islamabad city. With housing and commercial areas designed smartly, this society will have both and ideal living and good paying jobs for its residents.
thechampion.pk is a well-regarded online real estate portal designed with the thought that your real investment related questions and concerns are addressed and you are facilitated in making important decision of purchasing property in Capital Smart City.