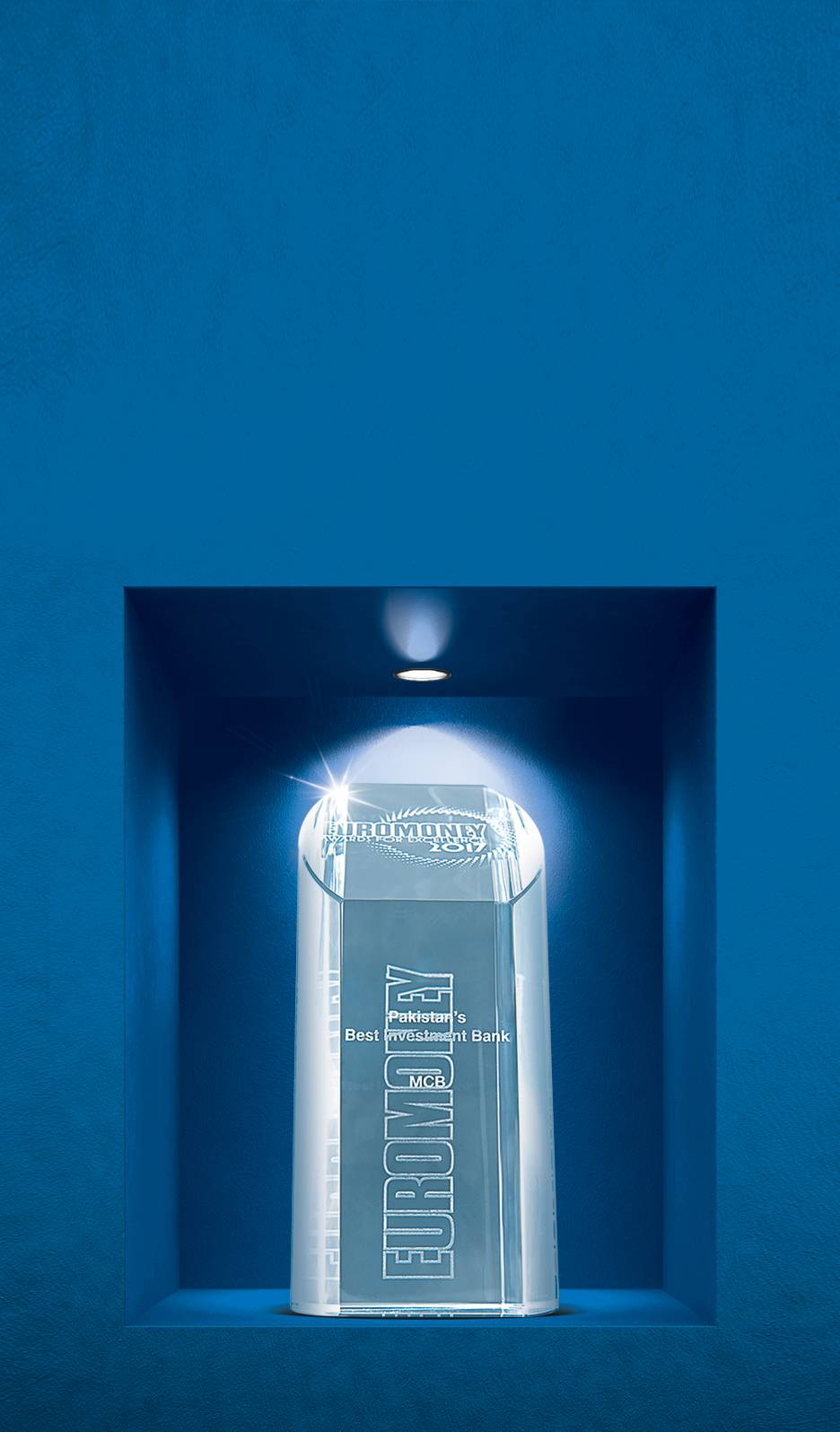 MCB Bank Ltd recognised as "Pakistan's Best Investment Bank" at Euromoney Awards for Excellence 2017
MCB Bank Ltd recognised as "Pakistan's Best Investment Bank" at Euromoney Awards for Excellence 2017
[Lahore: 30th September 2017]  MCB Bank, one of Pakistan's largest & most innovative banks, was declared "Pakistan's Best Investment Bank" at the recently held Euromoney Awards for Excellence 2017 ceremony.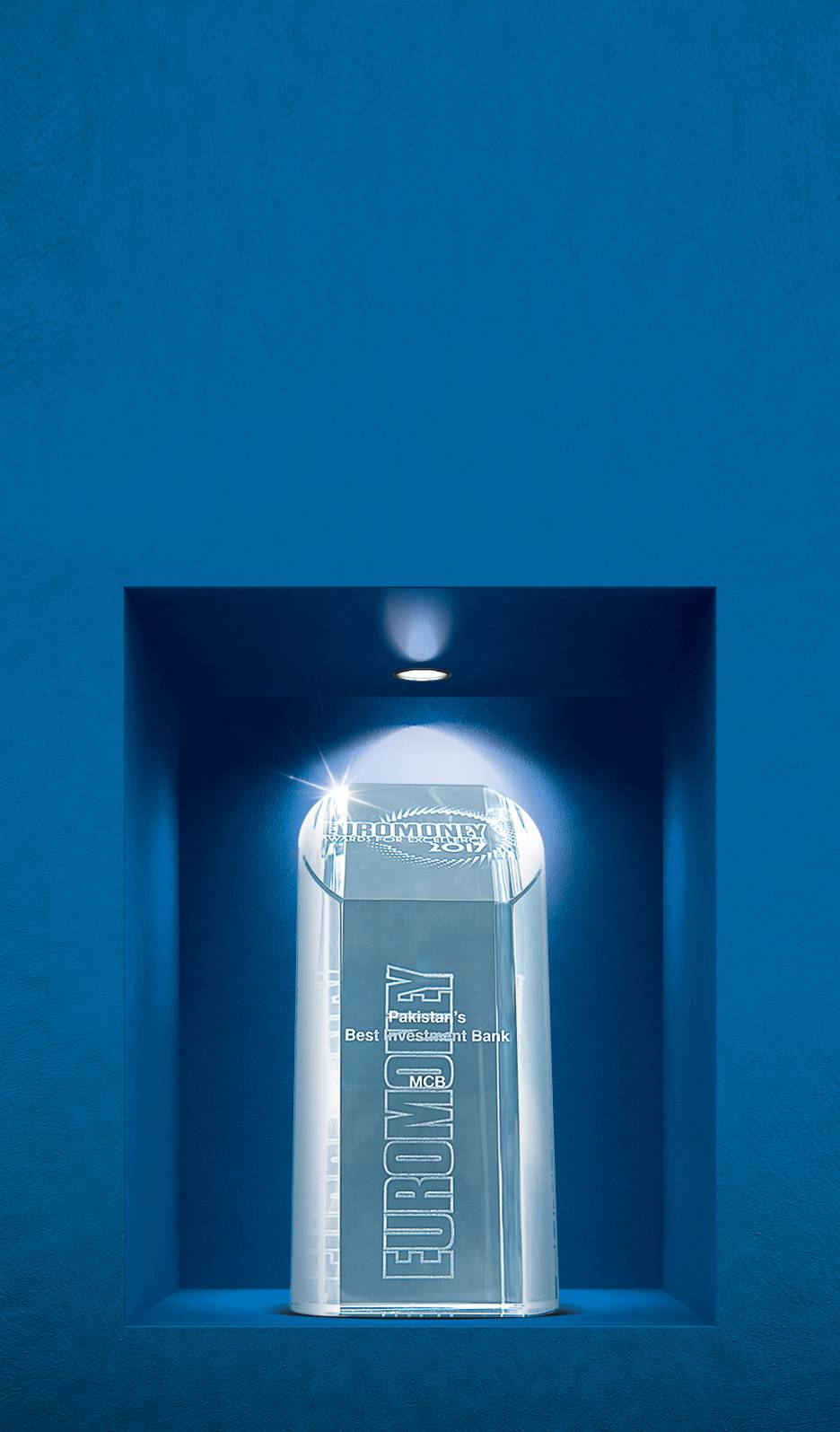 The Award was presented to MCB Bank Ltd in recognition of the Bank's efficiency and focus, handling important deals with a modest and highly professional team. The Award also recognized the Bank's handling of approximately PKR 200 billion (US$2 billion) worth of diversified transactions during the Awards period.
Speaking about the Award, President MCB Bank Ltd. Mr. Imran Maqbool said "MCB Bank has always been at the forefront of advising its clients on complex transactions and providing innovative solutions, across a diverse range of products and services, best suited to their needs. This recognition is testament to the bank's breadth of capabilities in terms of client-driven business across debt, equity, mergers & acquisitions, corporate advisory and further reiterates MCB Bank's commitment to offer the very best through a culture of thought leadership, innovative financial solutions and world class service."
Euromoney's Awards for Excellence are the awards that matter to the banks and bankers who matter. They were established in 1992 and were the first of their kind in the global banking industry. This year Euromoney received almost 1,500 submissions from banks in an awards programme that covers 20 global awards, more than 50 regional awards, and best bank awards in close to 100 countries.