Wi-Tribe unveiled Wi-Tribe TV, ResQ and Buzz Apps
Wi-Tribe Pakistan has recently taken the local app eco-system by storm through its various apps which were unveiled at the ITCN Asia 2015. Wi-Tribe's foray in the app scene caters to the needs of a variety of segments from TV services on mobile phones, to security and voice calling.  Being the premier wireless Broadband service provider in Pakistan, Wi-Tribe has been continuously leading in terms of service quality and gaining customer trust with regards to timely support.
The company unveiled Wi-Tribe TV, ResQ and Buzz which not only stand out in their respective domains but also add exciting options for users.
Wi-tribe TV
Wi-tribe TV brings ultimate live TV experience and radio streaming on mobile screens of users. The app seamlessly integrates both the mediums and opens more options for users specially in Pakistan. Users can enjoy 100+ local and international news, entertainment and sports TV channels with additional feature of video on demand. The app redefines the realms of high quality video content delivery and extends channels which cater to all age groups and demographics.
Key Features
Converts mobile phones into a portable TV
Provides Instant access to most popular shows and programs with Video on Demand features.
Provides live TV streaming on up to 3 devices simultaneously.
The app can be downloaded from Google Play store, Apple Store or http://bit.ly/1UUbrTr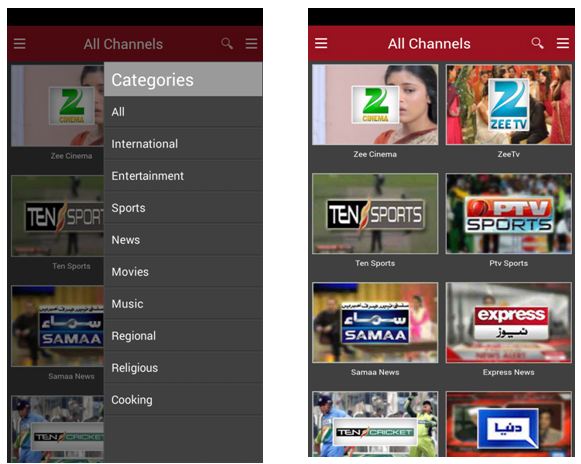 resQ
ResQ is a security app which sends alerts and location details to family and friends in case of an emergency. The application uses GSM network and GPS location to alert contacts in case the user is in danger or in need of immediate attention. The app is designed to make users feel safe conveying the belief that help is just a tap away and considering the local security situation the app by Wi-Tribe is indeed a welcome addition.
The app is a perfect companion in emergency situations with options of alerting upto 3 contacts. The app comes with easy access through widget on home screen and enables alerts to be sent without unlocking the phone.
Key Features
Easy to Use
With a single tap send an SOS Alert with current location to friends/family in case of an emergency!
Widget
ResQ supports widget that can be placed on the home screen for easy access to send out the alert
Shortcut key
In situations where it is not possible for user to unlock the phone, simply press the power button 4 times to generate alert.
The app can be downloaded from Google Play store and Apple Store.
Buzz
'Buzz' is a voice calling app that provides free voice calls and free group calls through a specifically assigned virtual number. The app also offers localized app stickers, unlimited text messages and files sharing features. The app differentiates itself from other such applications, through free app to app conference calls for the first time in Pakistan. The exciting app is a viable alternative to giants like skype, whatsapp and viber and gives a local touch while communicating.
 Key Features
Talk
Lets people connect through voice calls with friends and family from anywhere in the world in the form of individual and group calls (upto 30 people at once) using 3G/4G or Wi-Fi. In addition, for the first time in Pakistan, free app to app and conference calls are also made available through this app. The app also serves as a business number enabling users to utilize a virtual number for business or personal use just like a mobile number.
Chat
Provides unlimited text messaging, built-in emoticons, file sharing within chat sessions
Share
Enables seamless sharing of photos and voice notes.
Local & International Calls: In addition to app to app calls, Buzz enables users to call directly any local and international mobile or landline number.
Easy Recharge: Simply recharge with wi-tribe Scratch Cards or Credit/Debit card
Virtual Number: Enables users to stay connected from anywhere through a working virtual number for business or personal use.
The app can be downloaded from www.buzzapp.pk, Google play store and Apple store.