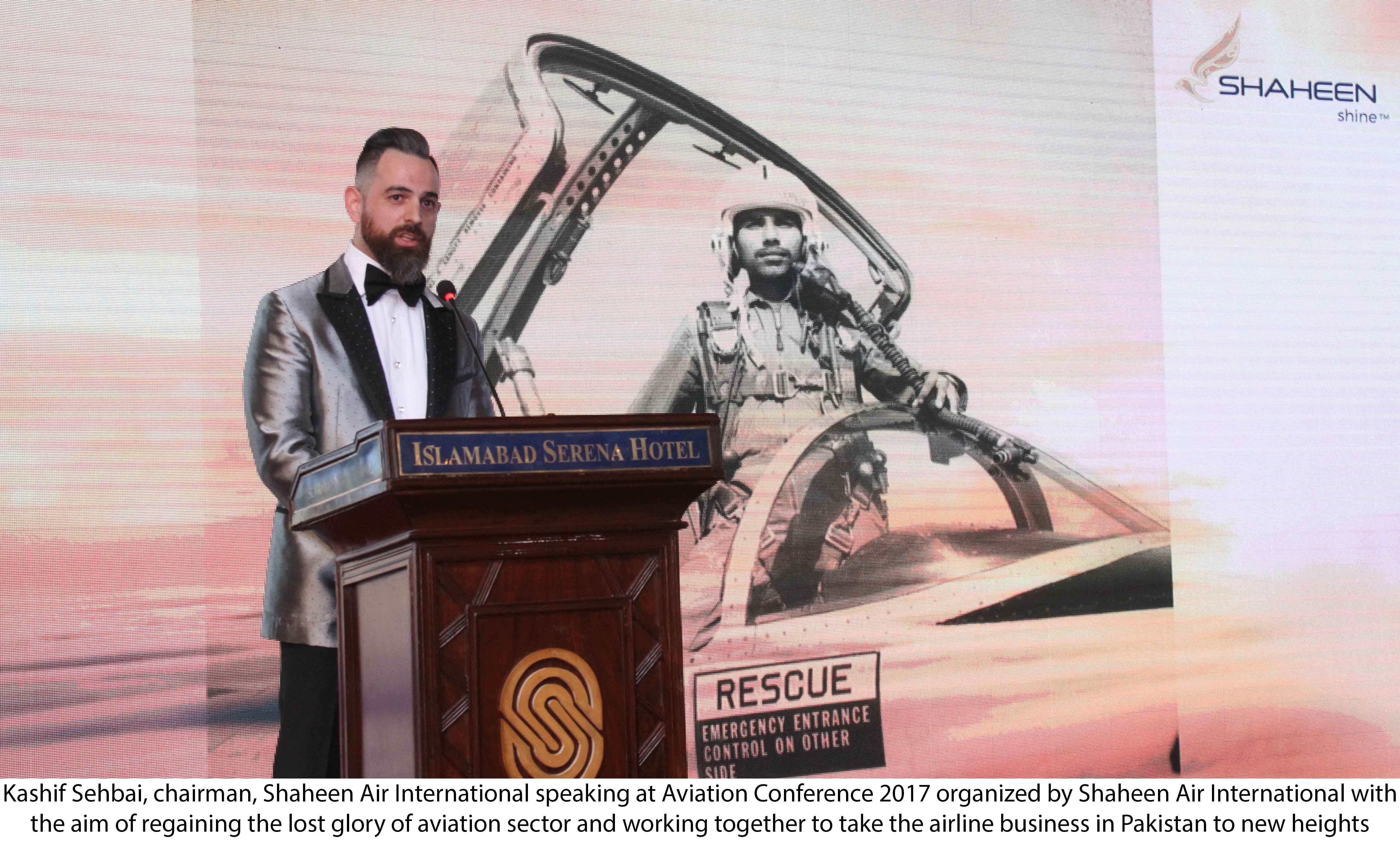 Aviation Conference Concludes with Resolution of Regaining Lost Glory of Aviation Sector and Taking it At New Heights
Aviation Conference Concludes with Resolution of Regaining Lost Glory of Aviation Sector and Taking it At New Heights
Islamabad – 28th December, 2017:The first ever aviation conference organized by Shaheen Air International (SAI) concluded successfully today with the aim of regaining the lost glory of aviation sector and working together to take the airline business in Pakistan to new heights.Muhammad Talha Mahmood, Chairman Standing Committee of Senate of Pakistan for Cabinet Secretariat and Establishment Division was chief guest on the occasion.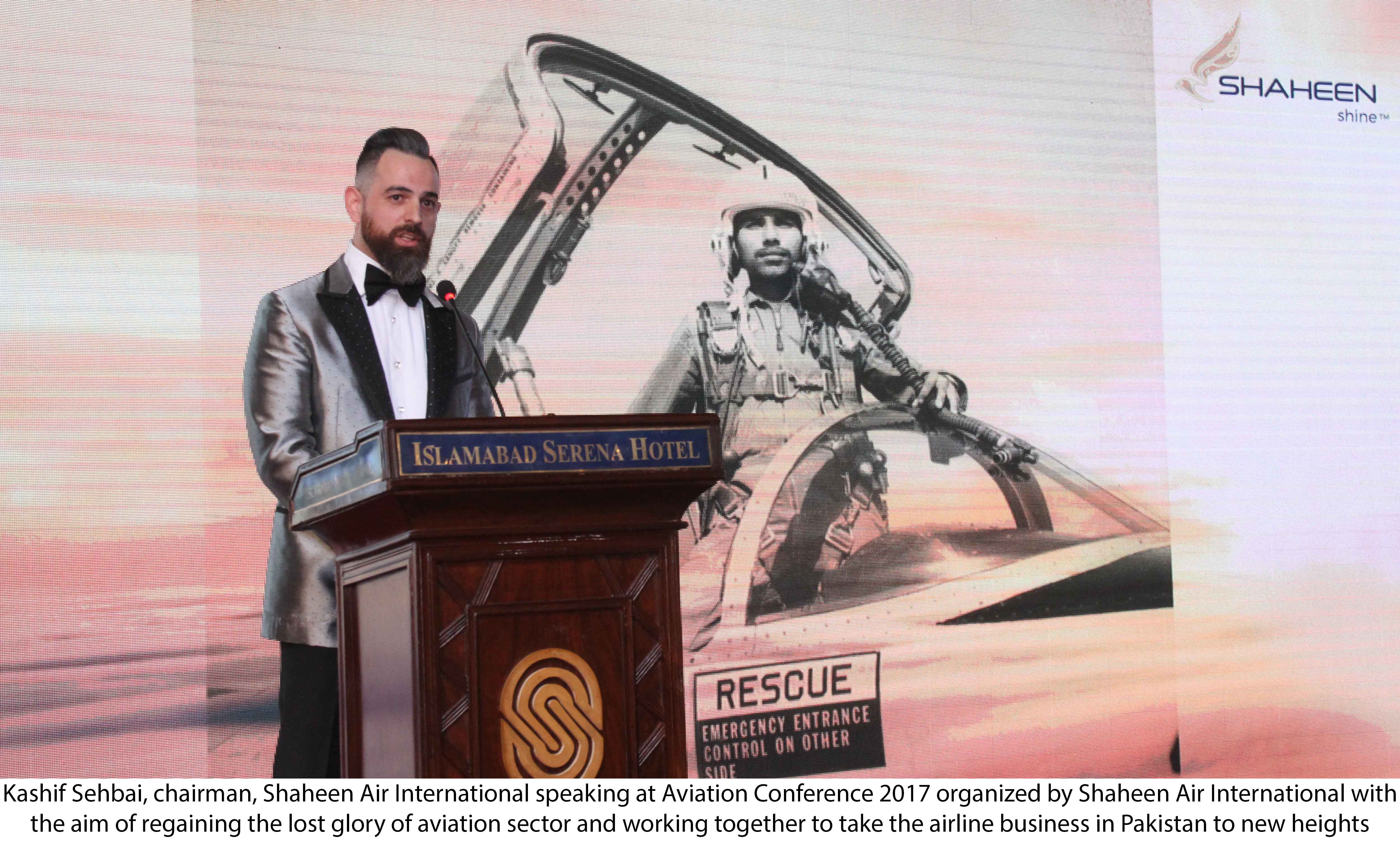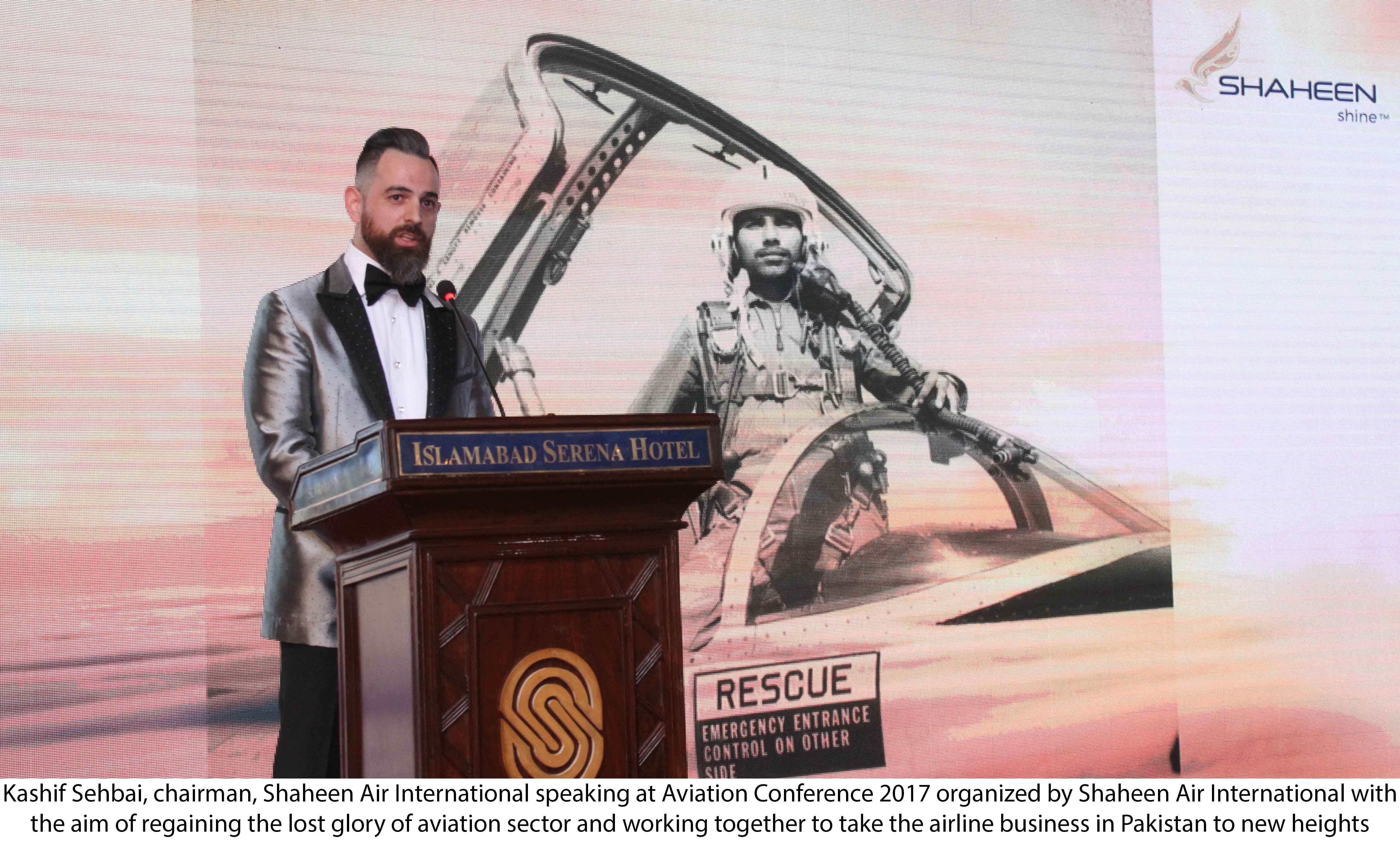 Mr. Farooq Rehmatullah (retd), Ex Director General, Civil Aviation Authority, Air Marshal Shahid Latif (retd), Ex Vice Chief Of Air Staff, Pakistan Airforce, Lt. General Munir Hafeez (retd), Ex-Chairman, National Accountability Bureau and Ex Corps Commander, Major General Javed Aslam Tahir (retd), Ex Director General Army Aviation and Commander Pakistan Army Aviation Command along with representatives from other domestic airlines attended the conference and appreciated the initiative taken by SAI to provide a platform for all the stakeholders to discuss about the future of aviation industry.
Speaking at the conference, Kashif Sehbai, Chairman, Shaheen Air said "Due to various reasons, our aviation sector has taken a hit due to which many international airlines have closed their operations in Pakistan in the last 10 years and our Pakistani based airlines didn't get the chance to expandtheir operations much outside the country. We are here today to discuss the opportunities the lie in front of us, how we can capitalize on them for the betterment of our industry and take it to new heights. It is high time that we move from terrorism to tourism and use what nature has bestowed upon us in benefit of our country to attract tourists which is not only good in terms of business but will also help in building a positive global image of Pakistan".
Shaheen Air being the largest private and second national carrier of Pakistan has continuously been working for the betterment of aviation industry in Pakistan. The airline has been increasing it routes both domestically and internationally by bringing in new investment and adding new aircraft to its fleet.Kashif Sehbai, chairman, SAI also requested representatives of the CAA to support the airline by giving them permissions to fly on more routes which would not only expand the airline's operations but would also provide more flying options to its customers.
Representatives from Pakistan Army, Navy and Airforce commited on improving the security situation in the country for the betterment of aviation industry which will further stabilize the economy. Representatives from CAA, Shaheen Air and airline partners assured of keeping their differences aside and work together for a better future of the aviation sector in Pakistan.