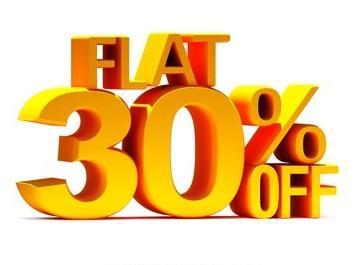 30% Flat Lawn Discount is Now Available at Rafia.pk
Rafia.pk is all set to start their sale on all the summer lawn collection. Now, you can all enjoy your favorite one in the amazing discounts. Rafia.pk is a brand that has come up with all sort of stylish collection, they provide very vast range of cloths that have luxury pret, unstitched collection, rafia khas, formal wear, casual wear and last but not the least their high quality and beautiful abaya/gown collection for ladies. And also, all these categories have further more variety, such as their unstitched have digital print one piece, two piece and three pieces. And Luxury pret has sub category of Luxury SV and Fancy Jacquard. And in the casual, there is kurti and printed options for the buyers.
And of course, Rafia.pk does know that many of the people always waiting for the sales and discounts, so that their budget will not flew off by buying their dreamy cloths. And for this purpose, Rafia.pk has launched very frequently different sales, so that everyone can get what they wish for. But the biggest sale of the year has knocked your doors. Yes, it is their clearance sale on the each and every design and collection. All the buyer who avails this fantastic opportunity with get 30 % flat discount, isn't it wow. But if are interested, you should check them out quickly, because this sale is available for the limited time.
Rafia's Unstitched Collection:
Pakistani girls are incredibly talented and creative. And the brand known very well that ladies got excited when it comes to the styling your own cloths. And this talent should be encouraged by everyone. So, to please very girl, the brand Rafia has introduced their unstitched collection. This gives the amazing option to the girls who loves to design but do not want to spent on local cloths, which usually comes in the cheap quality. So, their high and amazing quality fabric are available for you in such an affordable price.
Rafia's PRET Collection:
We all know that not all brands from the clothing brands of Pakistan have this broad variety in the pret wear. But the most amusing point is that, they have prets for every type of events. Because not all wants the same. So many girls get attract to the heavily embroidered outfits with the light color of fabric. And many of them want simple fabric with loud colors. Therefore, Rafia.pk introduced their clothing line with these different standards that can appeal everyone.
Kid Clothing:
There are very few brands who actually give their attention to the kid's outfits and also work on the ladies' cloths at the same time. But Rafia.pk is fully attentive while designing both kids and adult cloths. So that mothers do not have to worry about buying their little one's cloths from different brands and can fully trust one brand for the whole family shopping. And also, they have all these categories in different variety for different events.