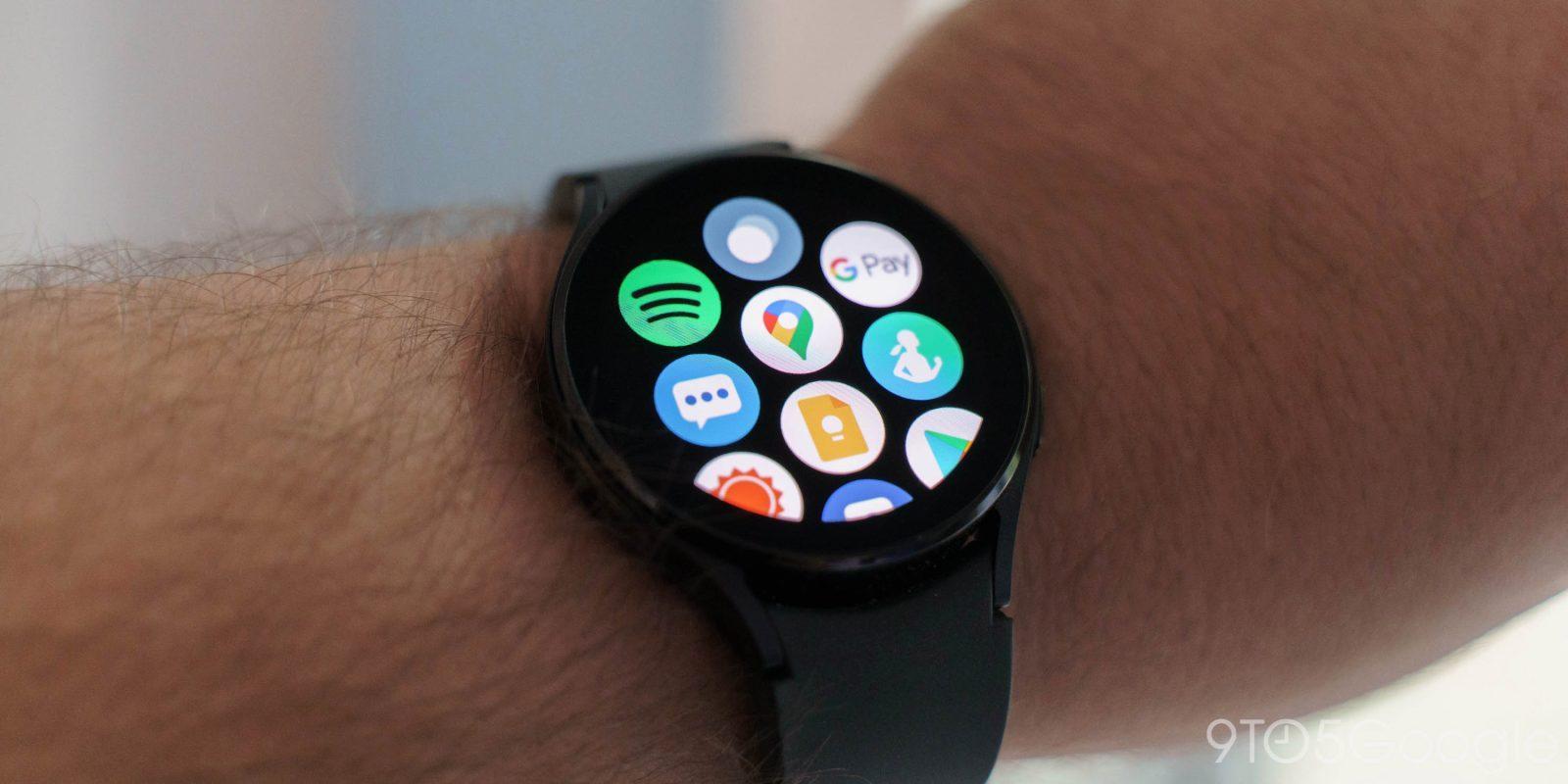 Hands-on: Google Maps for Wear OS 3 keeps it simple, leaves older hardware with a broken mess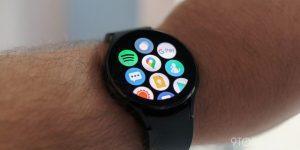 Wear OS's biggest update in years is now available, although it has a heavier skin on Samsung's new hardware. It does bring with it some app updates, including a new Google Maps app that is compatible with Wear OS. This is how the new app works.
The updated Google Maps app is part of Wear OS 3. It mostly exists to play catchup to the older one. It all starts with dark mode. The entire app is in dark mode at all times, which fits in nicely with the aesthetic of Samsung's One UI Watch skin and the base design of Wear OS 3, from what we've seen so far.
The biggest change is to make the app available on your watch. You can now use your watch to start GPS navigation without having to interact with your phone. You can search for a location by voice or text and see a list of the locations you have searched recently right below. It updates quite quickly, so it is very useful for anyone who lives in a large area. It's not something that I use in my car-dependent hometown, but it could be very useful for walking or biking around the city.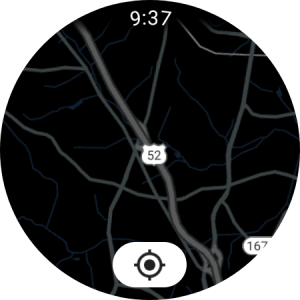 You will be asked whether you prefer to travel by car, foot, or bicycle to reach the location. Each option comes with an estimated time to get there.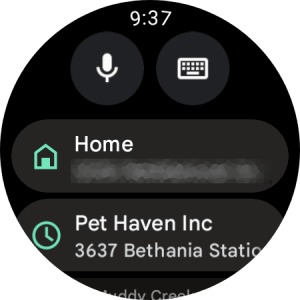 When navigation is active, there's a new screen. The screen shows your ETA at the top and the time on the right. Both are designed to fit the curve of your screen. The next navigation direction will be displayed as well as a clear marker. You can navigate to future directions by swiping down or rotating the rotating bezel of the Galaxy Watch 4. The same UI appears when you launch navigation from your connected smartphone. This can be disabled by going to the settings.
Battery drain is a real concern when you use the app, as active GPS suckers away power very quickly. My Galaxy Watch 4 saw a 5-10% increase in power draw from a 30-minute drive. It's not great, but it is possible.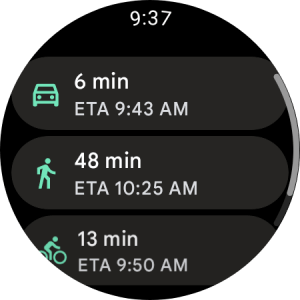 Like YouTube Music, though, this app won't be coming to older Wear OS watches. The app replaces the old one that could lock onto GPS, perform certain actions, but mostly mirror navigation directions from your smartphone on the watch. As I discovered today, the original Google Maps app on Wear OS was broken for quite some while. The only function that allowed you to see nearby places from your watch is not loading at all, as shown below by my Moto 360. The error was common based on the experience of a few volunteers using Wear OS 2 watches. One of them stated that the app had displayed the error since purchase.
This new app is not available to Wear OS 2 users. It'll be locked to Wear OS 3 and requires Android 11 to be installed and cannot be sideloaded. Although this seems to work with older versions without a Google account, I doubt it.