PTCL signs strategic agreement with Samba Bank
Pakistan Telecommunication Company Limited (PTCL), Pakistan's largest telecommunication services provider has signed an agreement with Samba Bank Limited – owned subsidiary of Samba Financial Group – for provision of Data Center Services.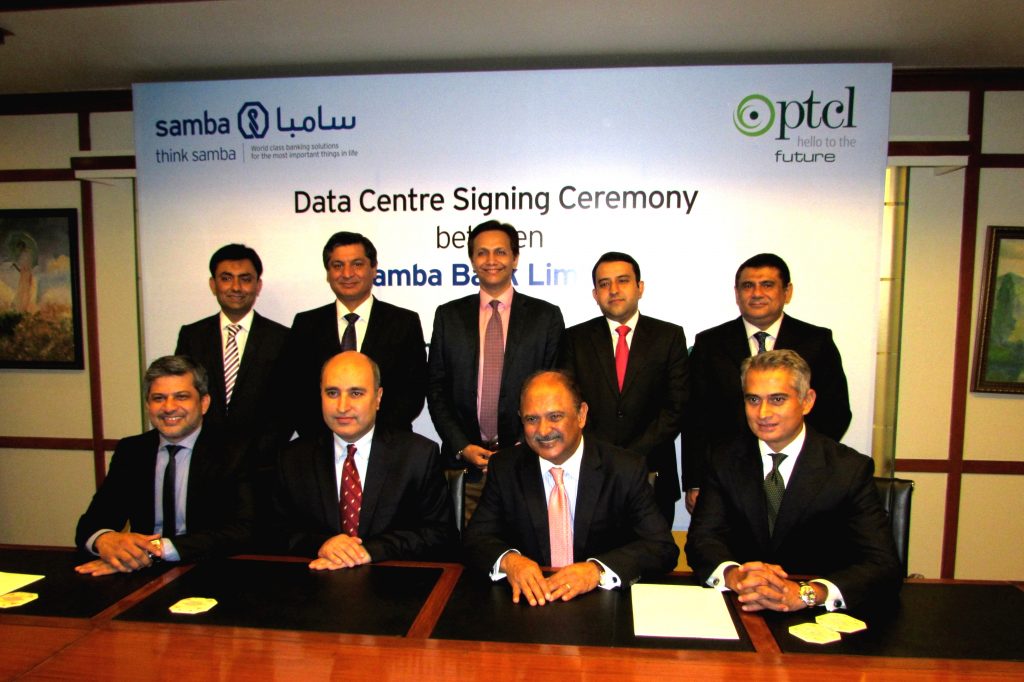 The agreement was inked by Kamal Ahmed, CDSO PTCL and Shahid Sattar, President & CEO, Samba Bank at a ceremony held in Karachi.
This strategic partnership shall enable Samba Bank in disaster recovery and business continuity, reduce internal network operations cost, provide geographical redundancy and add greater resilience to its network.
Under the agreement, PTCL will provide Data Center services to Samba Bank for its Production and Disaster Recovery sites. Samba Bank's Disaster Recovery covers the Bank's extensive branch banking operations
The service provided by PTCL, will be deployed within PTCL's Data Center in Karachi and Lahore for ease of maintenance of the IT equipment racks.
Kamal Ahmed, Chief Digital Services Officer (CDSO), PTCL said at the signing ceremony, "We are pleased to extend our Data Center Services to Samba Bank. PTCL's dynamic end-to-end ICT solutions are geared towards providing reliable network services, 24/7 operation support and scalability for network expansion for both public and private organizations."
Shahid Sattar, President & CEO, Samba Bank said at the occasion, "Technology plays a vital role in up-scaling an organization and therefore collocating Data Centre services to PTCL is a long term strategic move by Samba Bank to provide uninterrupted 24/7 service to our valued customers."
Farooq Ahmed Jalali, EVP Corporate Services, PTCL; Jalil Ahmed Farooqi, GM, Corporate Sales, PTCL; Abbas A. Bhatti, Manager Corporate Services, PTCL; S Jamal Baquar, Group Head Corporate Banking, Samba Bank; M. Salman Ali, CTO, Samba Bank; Abid Hussain, Group Head Operations, Samba Bank and M. Hassaan Zahid, Head IT Operations, Samba Bank were also present at the occasion.
PTCL Data Centers provide optimum resource utilization through highly secure network infrastructure which results in reduced data management costs for organizations.