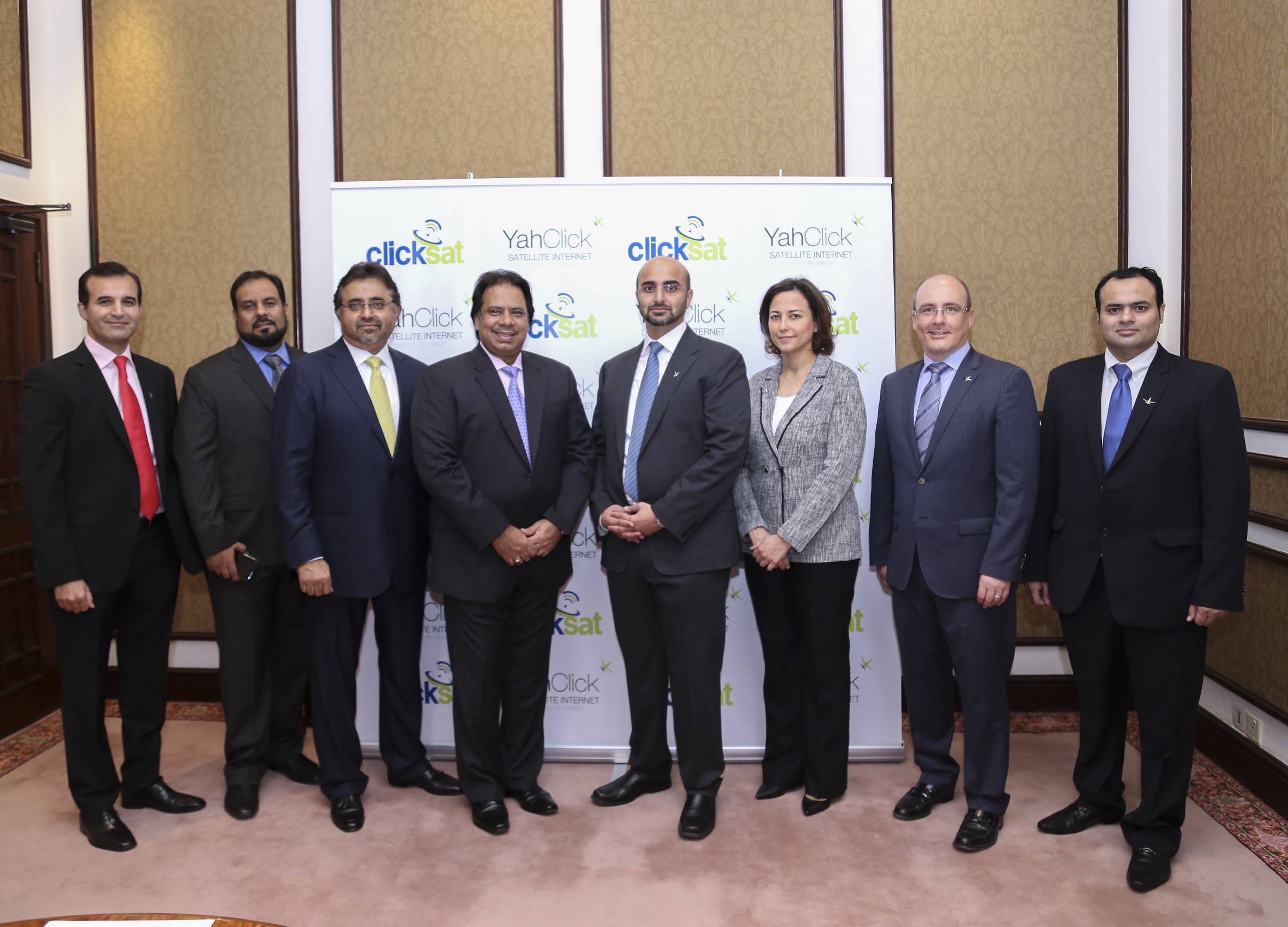 Yahsat Signs New Service Partnership with ClickSatin
ClickSat to be the official distributor of YahClick satellite broadband in Pakistan
Yahsat, the Abu Dhabi-based satellite operator, today announced that it has signed an agreement with new service partner Clicksat to distribute its internet broadband service, YahClick, to usersacross Pakistan. The partnership signing follows the official YahClickPakistan launch on Monday 29th June.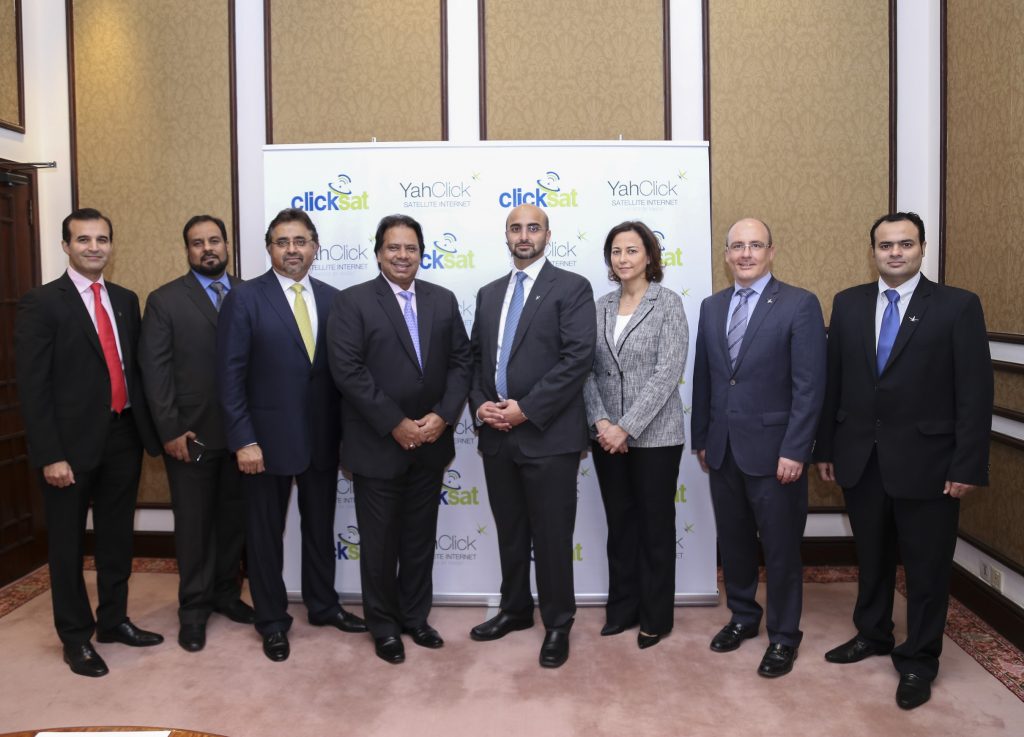 Users will now be able to instantly connect to satellite broadband anywhere in the countryusing a compactsatellite dish and modem, without the frustration of congested networks, including areas where terrestrial infrastructure is currently not available.
YahClick's broadband service will be delivered by Clicksatoffering in country technical, operational and customer care.
Clicksat, a Marketing Company of REDtone Pakistan, is one of the fastest growing satellite solution companies in Southern Asia, deploying over 300 VSATs in lastyear. Its services ensure seamless integrationandstablesolutionstoofferthebest possible service tothecustomer.Located in four major cities of Pakistan – Karachi, Lahore, Islamabad and Multan – Clicksat is able to serve any part of the country with faster turnaround times.
David Murphy, Chief Commercial Officer, Yahsat said: "YahClick has already enjoyed great success across the Middle East, Africa Central and South West Asia, with notable installations in banking, education and public services, and with the ever growing demand for widespread access to reliable broadband internet, we are delighted to partner with Clicksat to extend our reach and enjoy similar successes in Pakistan".
He further commented: "Clicksat bring critical knowledge of the market and customer requirements, so their expertise coupled with the flexibility, reliability and ease of installation that YahClick offers, is a powerful combination to roll out this new service."
NadeemYounes,Chief Executive Officer, Clicksat said: "In the past, satellite broadband internet connection was regarded as a luxury for the tech savvy people, however it is now critical technology for anyone requiring fast and reliable broadband services. Economic growth in rural communities is being hampered because there is little or poor access to the internet,and YahClick addresses these issues by being a cost effective, and versatile product that suits consumers, SMEs and corporationsrequiring reliable, fast internet access in untapped and underserved areas of Pakistan. We are delighted to be Yahsat's partnerin bringing internet access to everyone in our country who needs it."