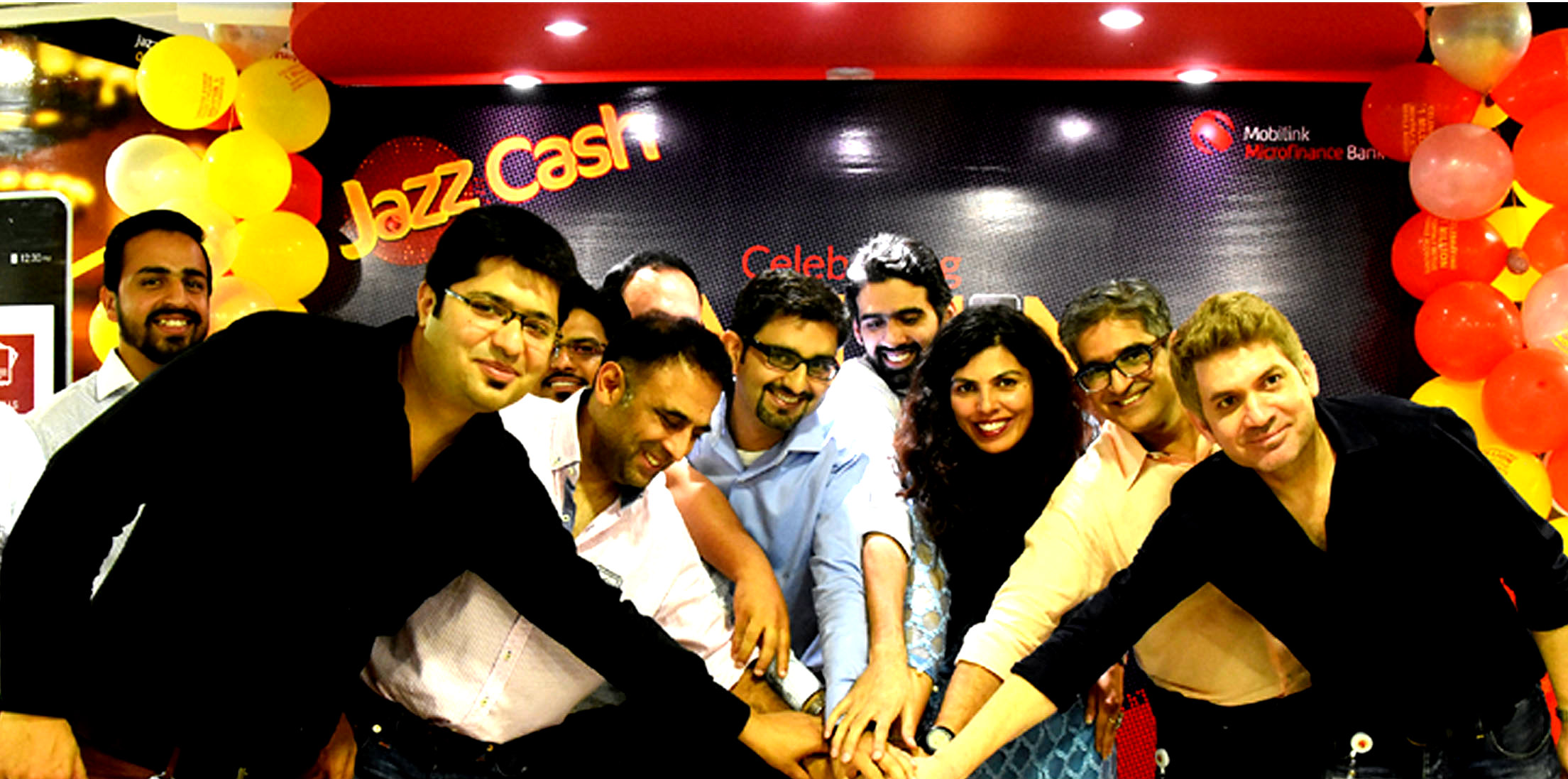 Jazz Cash Celebrates One Million Monthly Active Mobile Accounts
Jazz Cash Celebrates One Million Monthly Active Mobile Accounts
Islamabad –30 August, 2016: JazzCash has announced that it now serves more than one millionmonthly active mobile accounts, a new milestone for the mobile financial servicesprovider. JazzCash has seen its overall mobile account user base grow significantly in the past few monthsmaking it the fastest growing mobile money operator in Pakistan.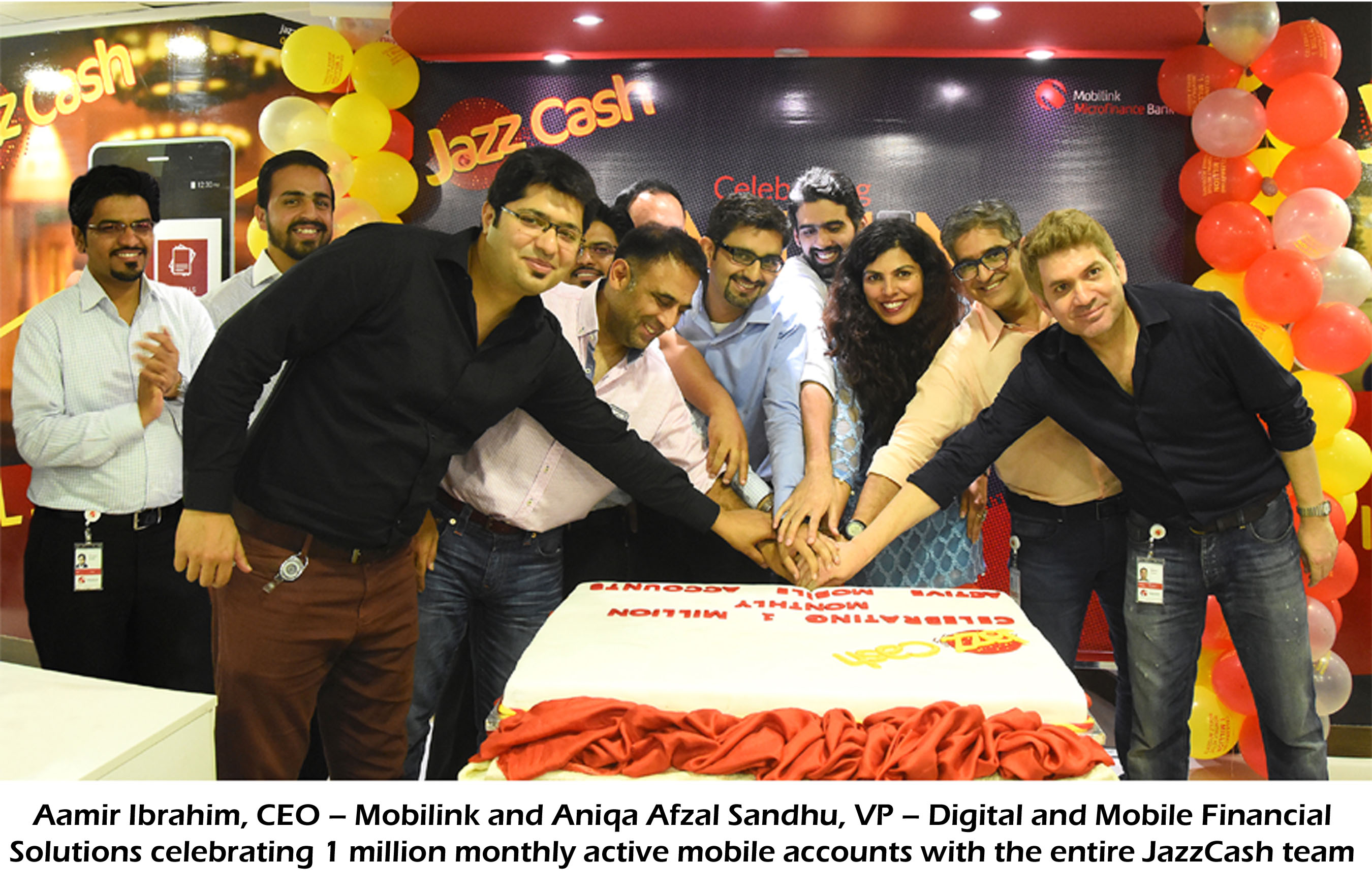 Congratulating his team at a ceremony held to mark this milestone, Aamir Ibrahim, CEO –Mobilink and Warid, said, "We continue to strive in building a digital company and ensuring that products and services we offer exceed our customers'expectations.Our goal is to provide financial & digital inclusion for every Pakistani and I am excited about the trust JazzCash's customers put in our financial services. I would like to take this opportunity to thank our customers for trusting us for their various financial needs and performing financial transactions amountingto billions of rupees every month."The unprecedented growth is owed to an effective strategy in place as a result of which customers across the country are rapidly adapting JazzCash Mobile Accounts to fulfill their daily financial needs. It is important to note that this product serves a previously unserved segment who had no access to a bank account. These customers are now accessing their Mobile Accounts through their mobile phones where they can deposit and withdraw funds through more than 65,000 JazzCash Agents across the country.The MFS provider continuously looks to empower and enable Pakistani citizens in line with the Government's vision of a more prosperous and progressive Pakistan."I am pleased to share that we are on track to enable our largely unbanked population with a complete financial solution that is mobile network agnostic and allows them to access basic financial services as well as advanced solutions such as the Mobile App conveniently through their mobile phone. Adding another half a million monthly active mobile accounts in just the past eight months shows how our strategy to digitize our customer needs is coming into effect. We will continue to introduce the most innovative financial services in the near future for our customers." said Aniqa Afzal Sandhu, VP – Digital and Mobile Financial Solutions – Mobilink.JazzCash Mobile Accounts provide a full array of financial services to customers of all Mobile networks offered through a simple USSD menu for Jazz subscribers and an Android Mobile Application for customers of all networks.As a way to thank its customers, an exclusive discount of 50% is being offered for JazzCash Mobile Account customers at selected food outlets within Centaurus food court Islamabad where the provider is currently piloting its merchant payment solution. This offer is valid till 1st September, 2016.
About JazzCash
JazzCash, a mobile financial service offering under Jazz's ecosystem has over 65,000 retail outlets across Pakistan. JazzCash offers a broad portfolio of Branchless Banking services for customers including Deposits & Savings, Money Transfer, ATM Cards, Online Payments Gateway, NFC Payments, Payment of Utility Bills, Corporate Disbursements& Collections, and Insurance products.