Huawei And Ricostru Partner To Bring A New Aesthetic To Technology By Reconstructing Smartphone Accessories
Huawei And Ricostru Partner To Bring A New Aesthetic To Technology By Reconstructing Smartphone Accessories
Lahore March 29, 2017: In a step to bring a new aesthetic to technology, Huawei Consumer Business Group partnered with emerging Chinese fashion label Ricostru to reconstruct the design language in its upcoming smartphone accessories. Believing that design is one of the key elements in technology, Huawei combines its advanced engineering expertise with the futuristic design aesthetic of Ricostru to elevate the beauty of its future smartphones and offer consumers a unique experience.

GloryZhang, CMO of Huawei Consumer Business Group said, "We are very excited to work with Rico, a talented new figure in fashion design, to bring a new aesthetic concept to smartphone accessories for Huawei.

We strongly believe that technology should be artistic, allowing consumers to express their self-identity, and Huawei's market-leading products will be further augmented by Rico's craft and vision."Rico Manchit Au, founder of Ricostru said, "Huawei is a company with a compelling vision.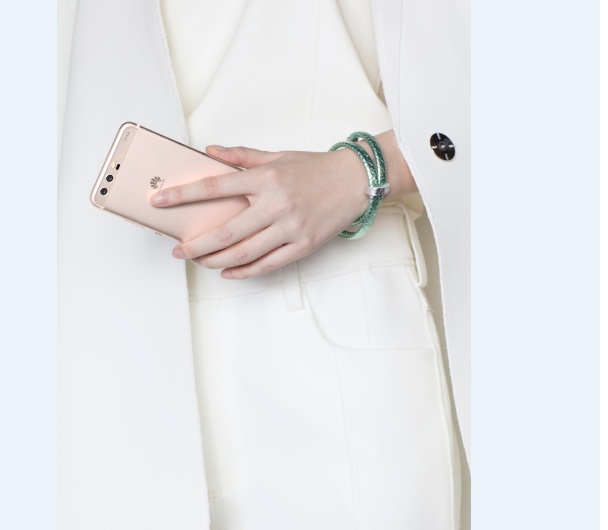 The marriage between their advanced engineering and my futuristic design concept is thrilling. I'm looking forward to bringing something new to the design of smartphone accessories."Ricostru was founded in 2011 in China, by Rico Manchit Au. Coming from the Italian word 'ricostruzione' meaning reconstruction, the label represents the uniqueness of ideas in every individual as well as the power of construction.
Known for its minimalistic style and innovative crafting, Ricostrucombines the traditional and futuristic in its designs. Rico earned acknowledgement and support from the international fashion world, being included in the prestigious "Vogue Talent Corner" in 2012 and presenting her SS17 collection at Armani/Theater during Milan Fashion Week.As the world's third-largest smartphone manufacturer, Huawei CBG debuted on the prestigious Interbrand Best Global Brands list in 2014 and rose to number 72 in 2016. This partnership comes after the success of Huawei's recent devices including the Huawei P9 and P9 Plus, which have exceeded 10 million global shipments worldwide.