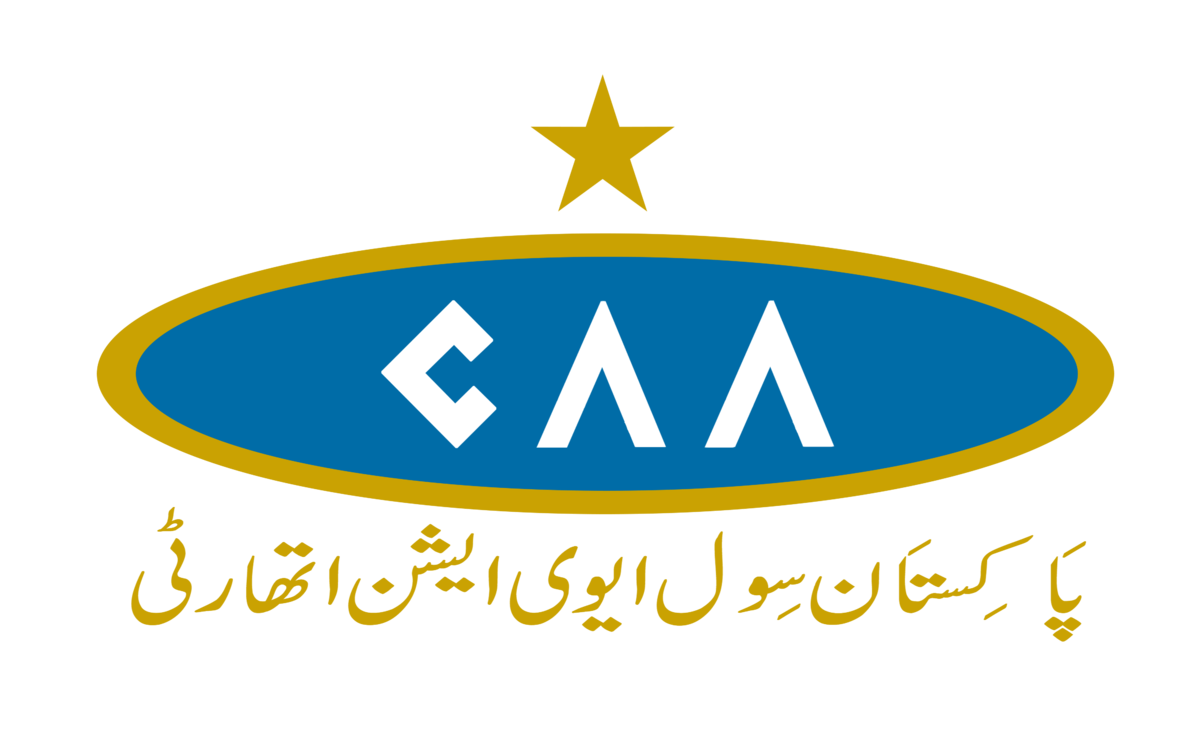 PROBLEMS IN PAKISTAN'S AVIATION INDUSTRY DUE TO INEFFICIENCIES IN THE DESIRED AUTHORITY'S DECISION MAKING: SAI
PROBLEMS IN PAKISTAN'S AVIATION INDUSTRY DUE TO INEFFICIENCIES IN THE DESIRED AUTHORITY'S DECISION MAKING: SAI
Karachi, 24 April, 2017: In a press conference held to discuss inefficiencies in the workings of Civil Aviation Authority (CAA), Shaheen Air International (SAI) stated that Pakistan's aviation industry is experiencing a hostile environment since 2015 especially for the private sector. The harsh policies targeting local private airlines are stifling their growth, while benefits are being reaped by Foreign & National carriers.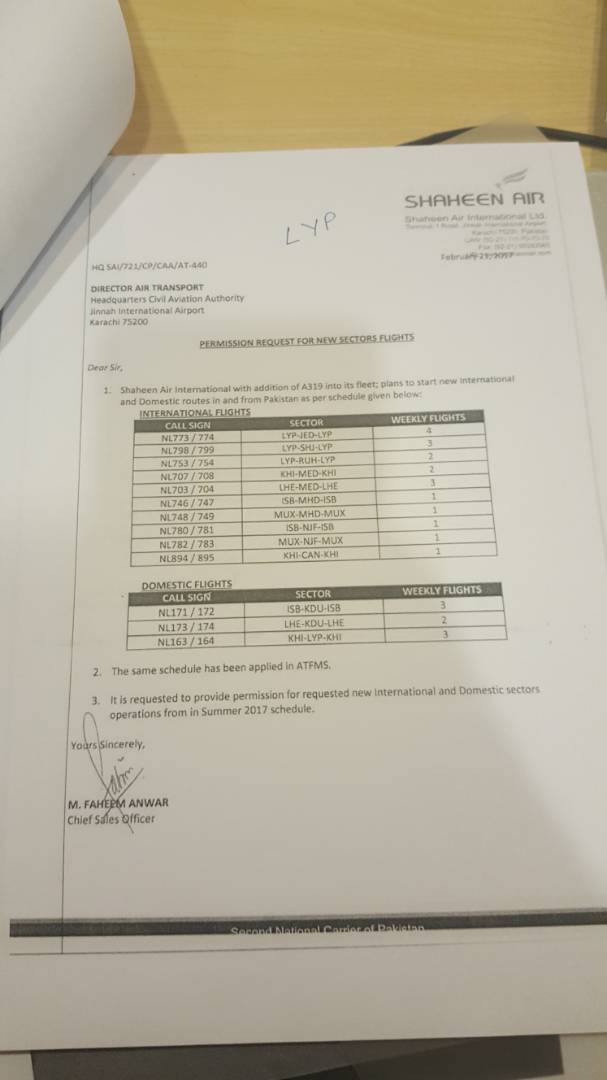 The press statement issued at the conference mentions that SAI is always made to wait for long periods regarding approvals on a host of issues.  The RPT license for 4 years was put on hold, while the airline was only given interim approvals for 15-30 days. SAI was asked to fulfil documentations and procedures which were not even the airline's responsibility, but it completed all requirements in due time.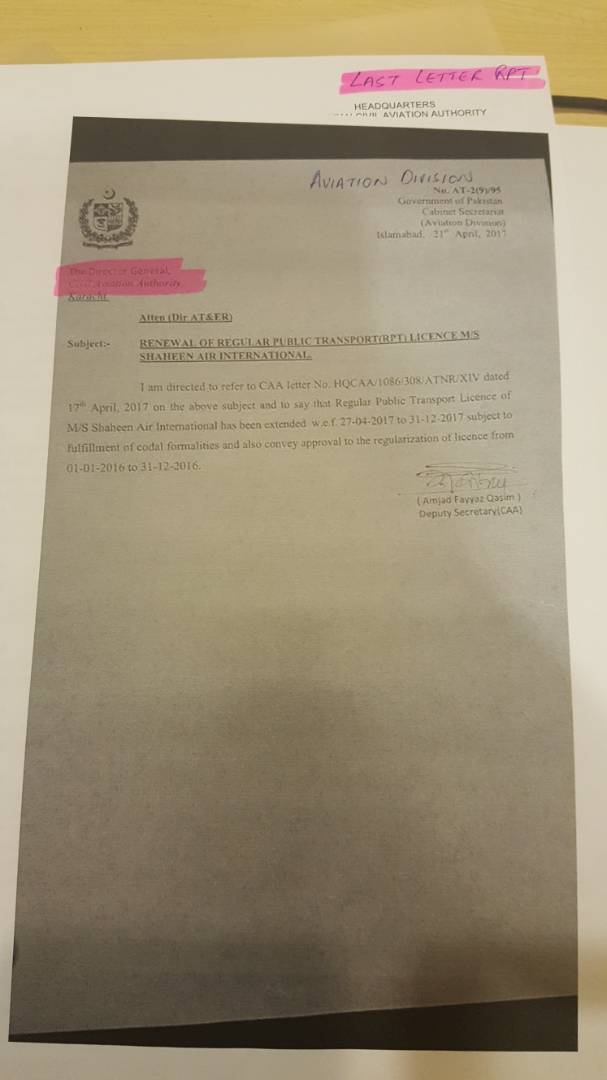 Furthermore, the same objections which were the primary reason of delay in SAI's RPT license were resolved without hassle for the national carrier.
Another example of delay in approvals by CAA is the SAI's inaugural flight NL678/679 from Multan to Muscat, which was expected to depart on 23rd April, 2017, but was barred from operation due to a non-disclosed reason.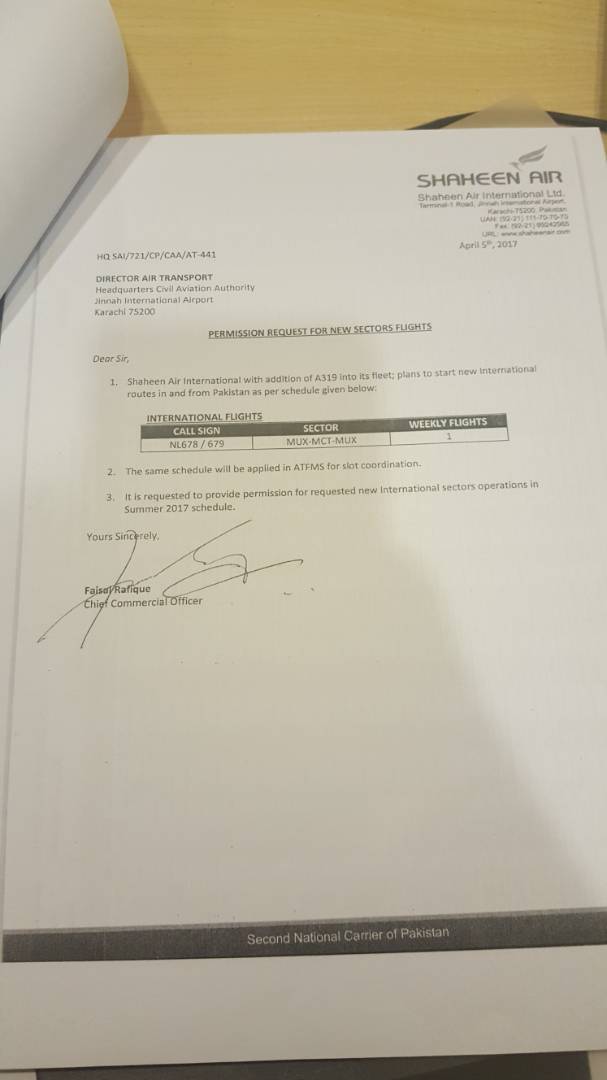 The press statement mentions that an approval letter for this new route was sent to CAA on 5th April, 2017, however the approval was put on hold without assigning any reason on the letter.  The authority's action resulted in a chaotic situation at Multan and Muscat airports with more than 300 passengers being stranded.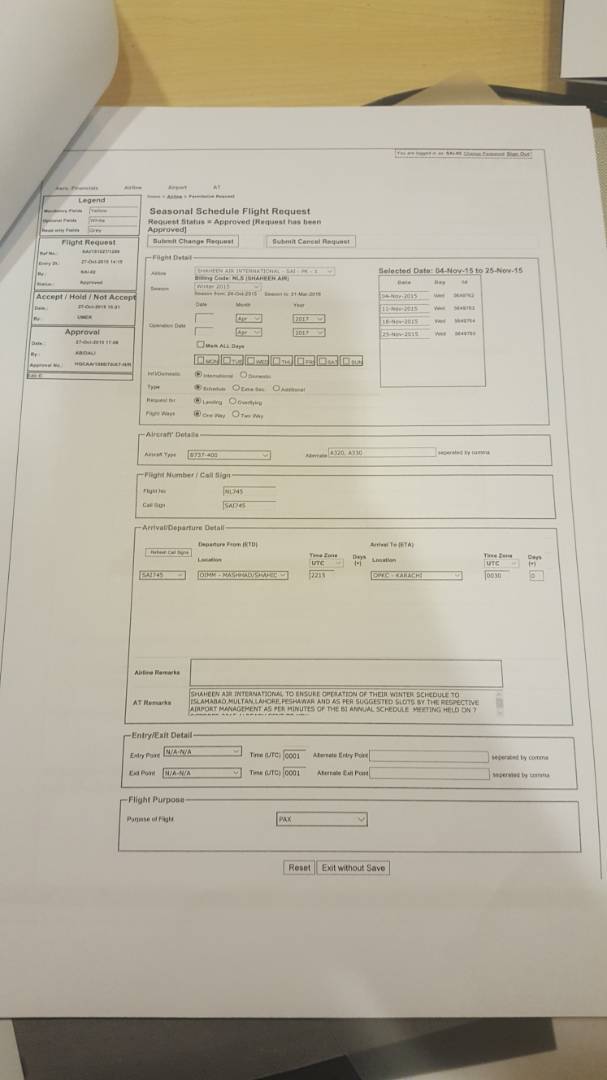 Similar hurdle was created in SAI's routes to Manchester and Kuala Lumpur. The airline was denied to operate the inaugural flight for Manchester on the grounds for not performing the proving flight on short notice. While SAI maintains that they are the only local airline to perform a proving flight for the authorities.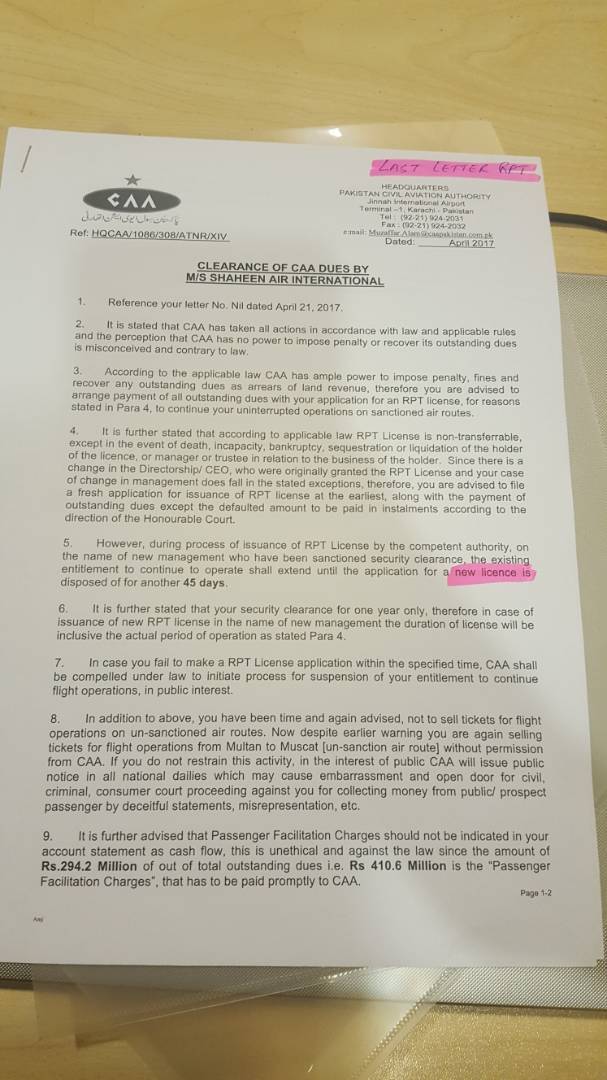 SAI's aircrafts are usually put on hold for 15 – 30 days for inspections, not only hurting revenues and cash flows, but creating additional expenses in the shape of parking charges and other fees.
Moreover, SAI's aircrafts are denied access to air bridges, which proves to be a discomfort for passengers, especially the elderly and physically impaired.
The press statement mentions that the airline does own dues to the CAA, but it is normal aviation practice around the globe. As per CAA Payment Plan and Letter, SAI's payments are cleared up to date with the airline paying PKR 500 million to the exchequer every month. The relaxation in CAA's payment plan was requested due to the suspension of Manchester and Kuala Lumpur operations.
While on the other hand, the national carrier has dues of over billions of rupees, however, no such penalties are levied on it, which showcases bias in CAA's dealings.
It seems SAI is wrongly targeted by CAA, especially since the arrival of Asim Suleman as the authority's Director General in 2015, who seems to have a personal vendetta against the airline. These negative tactics have resulted in a significant dip in SAI's financial performance, along with hurting its image amongst customers.
If the CAA does not change its biased decision making, more than 5000 people will lose their jobs, and Pakistan's aviation industry will suffer for years to come.