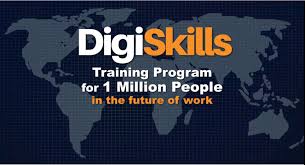 Everything you need to know about DigiSkills.Pk
In the era of the digital revolution, our jobs are changing. Therefore, we must continuously improve our skill-set to stay fresh in the market and make the most of the opportunity of becoming a global employee.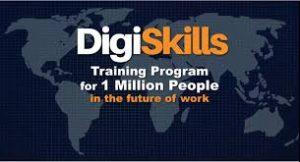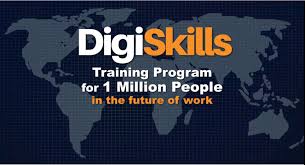 Responding to the changing work environment, the job market is replacing workers with technology, and those who become unemployed as a result are left wondering what to do next? They can either choose to upskill and acquire better jobs, or they can simply Freelance!
All those looking for an opportunity to get into the Freelance style of employment in Pakistan have Digiskills.pk to thank. DigiSkills.pk is a nation-wide program to train 1 million people with government certifications, free of cost, in the future of work using technology. The program aims to produce a digitally literate population with marketable digital skills that are gainfully employed in a vibrant economy. The program will offer one million Pakistanis the opportunity to gain marketable digital skills that can transform them into successful freelancers, employees, and entrepreneurs.
There are ten online courses offered by the DigiSkills program. These comprise of Freelancing; Digital Marketing; Digital Literacy; E-Commerce Management; Creative Writing; AutoCAD; SEO; WordPress; Graphics Design; and QuickBooks.
DigiSkills is the brainchild of the Ministry of Information Technology and Telecom and executed by Virtual University under the leadership of Ignite – National Technology Fund (formerly National ICT R&D Fund). The project is designed, funded and monitored by Ignite. It is executed by VU and also MCOM and Semiotics.
Launched across the country, to train one million people in the future of work using digital technology. The DigiSkills.pk program aims to revolutionize the education system in Pakistan by using online technology to provide knowledge and skills to every citizen of Pakistan – youth, freelancers, students, housewives, or professionals, etc.
The objective of the program is to equip these segments of the population with knowledge, skills, tools & techniques necessary to seize the opportunities available locally and internationally.
Why DigiSkills.Pk?
Here's why you should also sign up with DigiSkills and enroll in one or more of their many courses:
It is flexible – Online training allows you to fit your training around your lifestyle and work schedules.
You can access the learning portal remotely – Online training is web-based so you can log in from anywhere: home, office or when working remotely. Learn at your own pace and time. With online training, you choose the time and pace that suit you best. You study when it is convenient for you and for periods that match your concentration span.
It's absolutely FREE – There is no cost associated with the training course and at the end of the successful completion of the course you get a Government of Pakistan certification.
It uses Urdu as a medium of teaching – The course is mostly delivered in Urdu for the ease of understanding of the Pakistani population.
It's interactive learning– One of the best things about online courses is the online community. Through its LMS DigiSkills.pk provides an opportunity to engage with others taking the course and students can benefit from insights and fresh perspectives from others taking the course as well.
DigiSkills does not discriminate – DigiSkills.pk has a zero discrimination and equal opportunity policy. It makes special efforts to engage women and other marginalized communities to provide them with opportunities to skill themselves.
It offers expert access – The program also provides well-qualified Course Facilitators to support the online training modules.
Tracking progress is easy – DigiSkills.pk tracks your progress through the LMS system and Course Facilitators provide additional knowledge and support for a wholesome training experience.
So, sign up today and get learning!